4 Tips for Getting the Most Out of a Client Seminar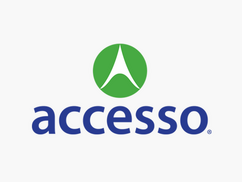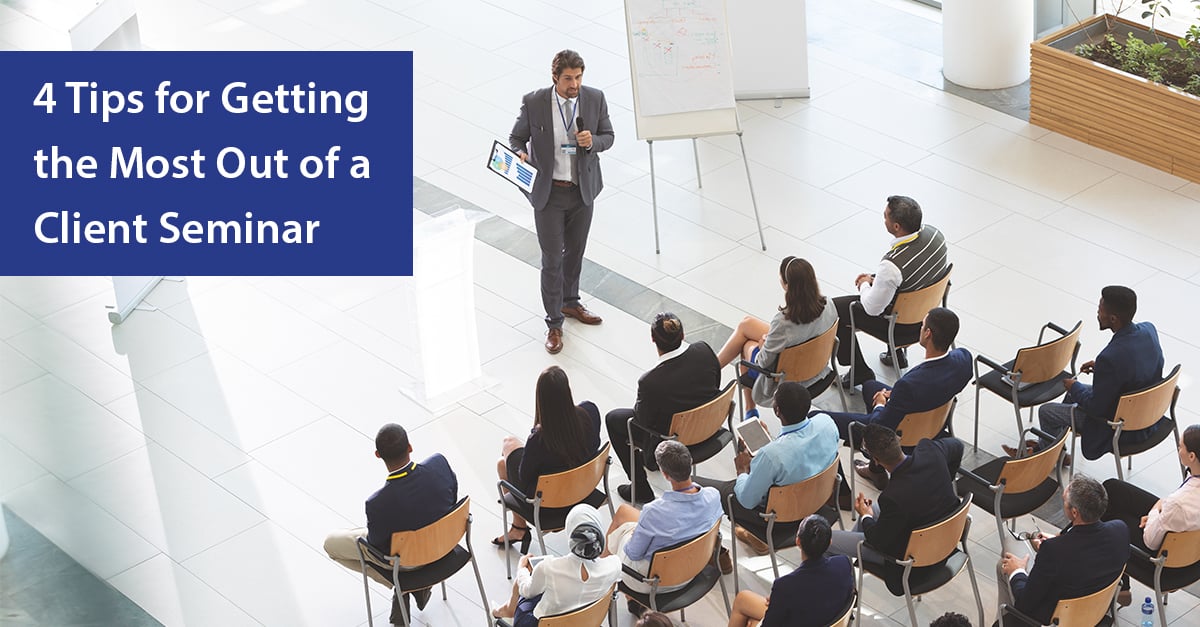 A client sem­i­nar is a great oppor­tu­ni­ty to learn from indus­try experts. Atten­dees have the chance to par­tic­i­pate in ses­sions that focus on spe­cif­ic edu­ca­tion­al top­ics, ask ques­tions and share ideas with oth­er atten­dees. Most client sem­i­nars act as an inten­sive train­ing camp that usu­al­ly take place over the course of sev­er­al days, giv­ing atten­dees the tools to take their knowl­edge to the next lev­el. Attend­ing a client sem­i­nar pro­vides many ben­e­fits, includ­ing improv­ing com­mu­ni­ca­tion skills, gain­ing expert knowl­edge, and renew­ing moti­va­tion and con­fi­dence. Let's jump right into four of our top tips for get­ting the most out of a client sem­i­nar, and why attend­ing is so impor­tant to your business:
1

. Prep for your ses­sions in advance.

Prepar­ing for ses­sions goes beyond sim­ply read­ing class descrip­tions. Tak­ing the time to research and sched­ule what ses­sions you want to attend is essen­tial in get­ting the most out of your time at a client sem­i­nar. It is also impor­tant to write down any ques­tions you might have about the ses­sion top­ic after you sign up. Ask­ing ques­tions and read­ing the class descrip­tions will help you to decide if the ses­sion is at an appro­pri­ate dif­fi­cul­ty lev­el for your abil­i­ties and will also help you to deter­mine whether or not the ses­sion will cov­er top­ics that apply to your busi­ness. For exam­ple, a sea­soned user should invest their time in advanced cours­es or explor­ing com­ple­men­tary top­ics, rather than revis­it­ing a begin­ner track. Yes, a refresh­er on some of those begin­ner top­ics can be ben­e­fi­cial, but more than like­ly there is a more appro­pri­ate advanced class avail­able. Some client sem­i­nars even allow atten­dees to take part in online forums before the actu­al Sem­i­nar begins. This way, par­tic­i­pants can see what ques­tions oth­ers have or see what infor­ma­tion teach­ers post in advance of edu­ca­tion­al sessions.

At our acces­so Client Sem­i­nar, we encour­age atten­dees to take full advan­tage of our online com­mu­ni­ty pow­ered by Path­able. This dig­i­tal com­mu­ni­ty is avail­able to help clients sched­ule which ses­sions they'd like to attend each day, learn a bit about their instruc­tors and oth­er sup­port­ing staff, and also to com­mu­ni­cate with one anoth­er in advance of the sem­i­nar. Path­able allows par­tic­i­pants to post ques­tions ahead of time with­in a class if they feel they might need more infor­ma­tion about which top­ics will be cov­ered, but par­tic­i­pants can also respond to ques­tions post­ed by the instruc­tor! Path­able is also an excel­lent way to con­nect with oth­er atten­dees dur­ing the week through mes­sag­ing and sched­ul­ing. You can eas­i­ly set up time with anoth­er attendee if you have some­thing you'd like to dis­cuss out­side of your ses­sion. Whether it is Path­able, a group forum, or just an event page, make sure to take advan­tage of any tools pro­vid­ed by your event orga­niz­ers to help you make the most of your time at the seminar.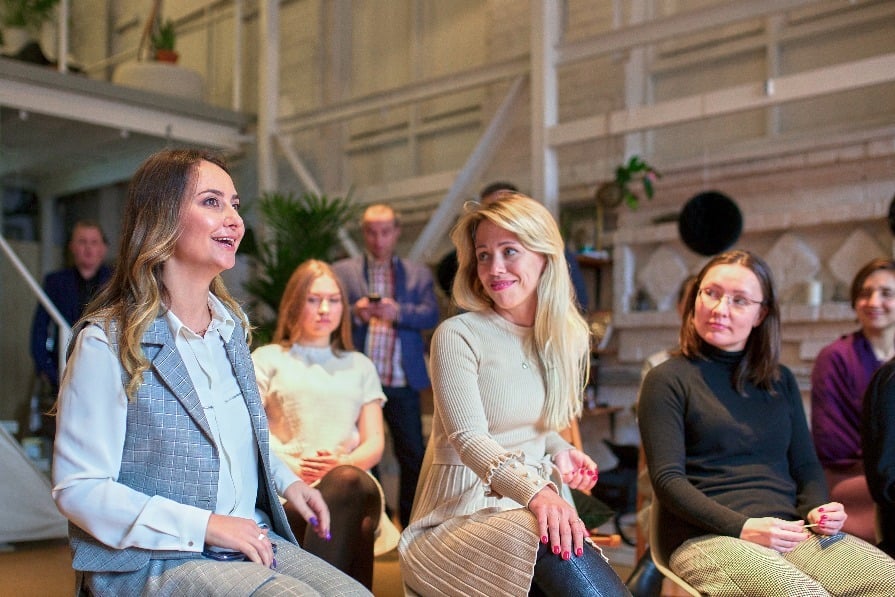 2

. Learn even more through networking.

Along with pro­vid­ing access to expert teach­ers, client sem­i­nars also give clients the oppor­tu­ni­ty to meet peers who share sim­i­lar busi­ness chal­lenges. Client sem­i­nar dis­cus­sions offer chances to debate issues relat­ed to the field, share expe­ri­ences and exchange per­spec­tives. Meet­ing new peo­ple can offer a source of encour­age­ment, pro­vide solu­tions to com­mon prob­lems and advice for how to han­dle cer­tain chal­lenges. When nur­tured, these rela­tion­ships can con­tin­ue into pro­fes­sion­al con­nec­tions well after the client sem­i­nar has ended.

Even if net­work­ing isn't nor­mal­ly your strongest skill, client sem­i­nars can be a com­fort­able, open envi­ron­ment for prac­tic­ing pro­fes­sion­al com­mu­ni­ca­tion tech­niques. Par­tic­i­pa­tion in client sem­i­nars can help you become a bet­ter lis­ten­er, devel­op skills to present your thoughts and ideas clear­ly and help you to devel­op a more holis­tic per­spec­tive of your indus­try. Group dis­cus­sions and activ­i­ties can also let you prac­tice inter­per­son­al skills, such as deal­ing with con­flict­ing opin­ions among group mem­bers and work­ing togeth­er to accom­plish assign­ments or tasks. Round­table ses­sions are also an excel­lent way to con­nect with oth­ers in your industry.

Learn­ing doesn't stop when you exit the class­room doors! Client sem­i­nars pro­vide atten­dees with end­less net­work­ing oppor­tu­ni­ties. Don't lim­it your­self to only speak­ing up dur­ing edu­ca­tion­al ses­sions. We know it's tough to dis­con­nect com­plete­ly, but putting your phone away while wait­ing for your ses­sion to start gives you a much bet­ter chance to have a con­ver­sa­tion with the per­son next to you. Sit with some­one you don't know at lunch and you could poten­tial­ly con­nect with an indus­try peer who may be a valu­able resource in the future.

Make the most of any social events that are planned through­out the week as well. Social events pro­vide a far more relaxed envi­ron­ment to con­nect with those who are attend­ing the client sem­i­nar with you! After all, what bet­ter way to break the ice is there than meet­ing some­one over fresh­ly toast­ed smores at the Wednes­day night Ball­room Bon­fire? Dive right into net­work­ing at the wel­come recep­tion or event, and don't be afraid to play around with any theme that has been laid out for the events. This year's acces­so Client Sem­i­nar will kick off with a Mile-High Cock­tail Hour on Mon­day night, so come pre­pared with a great sto­ry to tell about your favorite city to vis­it or the best dessert you've had on vaca­tion. The con­nec­tions you make through­out the week are not lim­it­ed to the four walls of the sem­i­nar, but could be the begin­ning of a career-long pro­fes­sion­al resource and who knows, maybe even a friend.



3

. Make time for fun!

Each city offers its own adven­tures for vis­i­tors. No mat­ter if it is a new city or a city you trav­el to fre­quent­ly, don't miss the chance to explore and immerse your­self in the local cul­ture. Scope out what your host city has to offer ahead of time, like inde­pen­dent cof­fee shops or muse­ums that high­light the local his­to­ry. Depend­ing on the time of year, you might even be able to catch an NFL or MLB game, or even a the­atre per­for­mance. Since most big cities have pub­lic trans­porta­tion, and most of us have smart­phones with rideshar­ing apps in our pock­ets, get­ting around should be a breeze.

If you did­n't have time to research the loca­tion before­hand, take advan­tage of the oppor­tu­ni­ty to ask peo­ple onsite for their rec­om­men­da­tions, whether it's hotel staff, fel­low atten­dees, or even your friend­ly Lyft dri­ver who picked you up from the air­port. Our acces­so Client Sem­i­nar staff is very excit­ed to trav­el beau­ti­ful Den­ver for this year's event, and we've already start­ed scop­ing out ideas for how we'll spend our down time. Our loca­tion is con­ve­nient to local craft brew­eries, shop­ping, the­atres, sta­di­ums and so much more. We encour­age our atten­dees to carve out some time to explore and see the city when they're not explor­ing our lat­est soft­ware inno­va­tions or par­tic­i­pat­ing in our planned social events.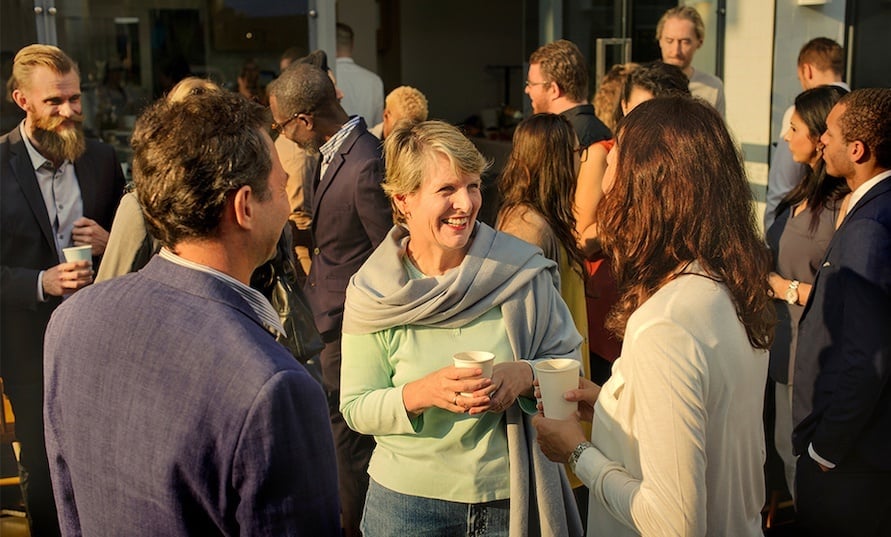 4

. Recap while trav­el­ing home.

There is a lot of infor­ma­tion being thrown at you through­out the week, and by Fri­day, you're prob­a­bly just ready to enjoy the week­end. But if you have some trav­el time that doesn't require your hands to be on the wheel, take a few min­utes to orga­nize your notes and jot down your biggest take­aways. If you wait until Mon­day, there's a good chance a lot of your notes won't make sense and you'll be left won­der­ing why you even wrote what you wrote in the first place. Just tak­ing the time to read through your notes will help solid­i­fy what you've learned, so you can more eas­i­ly ref­er­ence it in the com­ing weeks and months. Some­times it is even nice to put togeth­er a list or a pre­sen­ta­tion of con­fer­ence high­lights to go over with indi­vid­u­als who weren't able to attend the client sem­i­nar. Review­ing the high­lights with your man­ag­er can show how send­ing you was well worth the investment!


Client sem­i­nars are an amaz­ing oppor­tu­ni­ty to expand your knowl­edge and your net­work. Approached with the right mind­set, they can also be inspir­ing and ener­giz­ing. A goal to have for the week may be to return from the client sem­i­nar with renewed moti­va­tion and rekin­dled enthu­si­asm. This can lead to high­er pro­duc­tiv­i­ty and ful­fill­ment of pro­fes­sion­al goals.

Our acces­so Client Sem­i­nar pro­vides you and your team the oppor­tu­ni­ty to receive hands-on soft­ware train­ing and enjoy a mul­ti­tude of net­work­ing events while sur­round­ed by breath­tak­ing moun­tain views in the Mile High City . It's a week that you don't want to miss, so reg­is­ter today!

If you have ques­tions about our acces­so Client Sem­i­nar, email seminarregistration@​accesso.​com. We hope to see you in Den­ver this September.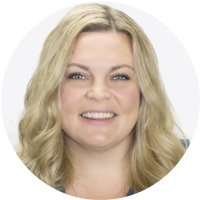 Lyn­d­say Jones – Sales Engineer
Lyn­d­say start­ed with the Client Ser­vices team at acces­so in 2014 and short­ly after tran­si­tioned into the Sales depart­ment. In her role as Sales Engi­neer, she ful­fills her pas­sion of help­ing oth­ers by pre­sent­ing inno­v­a­tive solu­tions for our clients and train­ing our Sales team on acces­so soft­ware. Out­side of work, Lyn­d­say remains ded­i­cat­ed to help­ing oth­ers through her non-prof­it work, and she also likes to dab­ble in the art of event plan­ning. She and her hus­band reside in cen­tral Wash­ing­ton state along with their two sons and gold­en retriev­er, Olive.