7 Tips for a Successful Renewal Season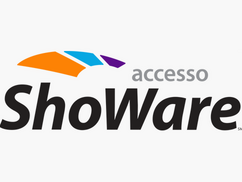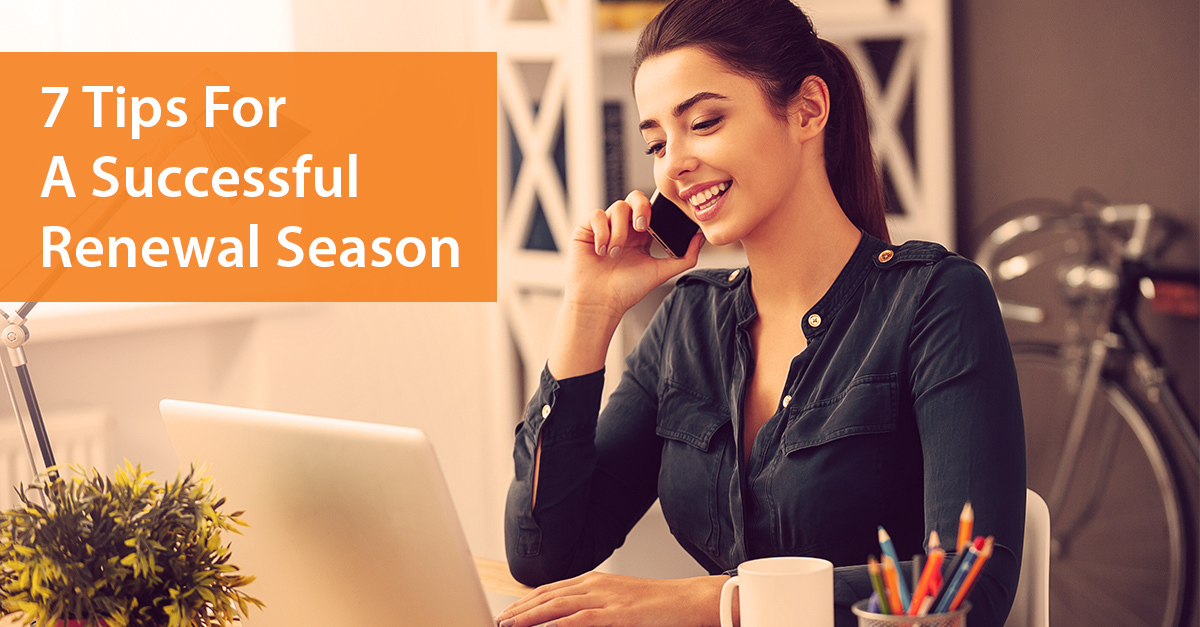 It's that time again! Sea­son renew­al time can be both exhil­a­rat­ing and stress­ful for a venue. There are so many excit­ing pos­si­bil­i­ties of get­ting patrons offi­cial­ly signed on for anoth­er won­der­ful year of pro­gram­ming, yet so many pieces and parts to jug­gle – from deci­sions on pric­ing struc­tures to sea­son mail­ers, adver­tis­ing and more. Are you focus­ing on the right areas to ensure a smooth tran­si­tion for your loy­al cus­tomers and new sub­scribers? Read on to dis­cov­er our top sev­en tips for a suc­cess­ful renew­al sea­son!
1

. Auto­mate the Rollover

Let's start at the very begin­ning (a very good place to start). The admin­is­tra­tive aspects of build­ing an upcom­ing sea­son, cre­at­ing pack­ages and seat­ing tick­et hold­ers can be both daunt­ing and tedious. Using tools like per­for­mance copy and auto sched­ul­ing can sim­pli­fy this process, sav­ing your box office staff valu­able time and ener­gy. Build it once, sched­ule it out across the series, and then the mag­ic takes place – auto­mat­ic sea­son rollover! Make it easy for your patrons and your staff and ensure an error-free transition.
2

. Struc­ture Renew­al Meth­ods Around Con­sumer Preferences

Renew­al sea­son should be a rel­a­tive­ly brief and ​"all-hands-on deck" event for your team, so con­sid­er renew­al sub­mis­sions that are eas­i­est on your cus­tomers. Hav­ing ten dif­fer­ent ways to turn in a renew­al is bet­ter than just two or three. Con­sid­er offer­ing meth­ods that cater to a wide vari­ety of pref­er­ences: postal mail, tele­phone calls, online forms that can be emailed or print­ed out and deliv­ered in per­son, or bet­ter yet, the abil­i­ty to renew online in just a few sim­ple steps. If you have pop­u­lar shows run­ning now, offer a ded­i­cat­ed booth or table for renewals, and keep the line mov­ing! Why not offer a small perk for those who renew in per­son dur­ing the show, like a free drink tick­et or snack?
3

. Don't Under­es­ti­mate Your Senior Customers

Don't assume these cus­tomers want to hand­write a form to mail back with a check just because that's the way it's always been done. Old­er patrons like tech and con­ve­nience too! A 2018 study per­formed by Media Log­ic reveals that 94% of seniors are access­ing the inter­net every day. You can uti­lize easy, inex­pen­sive solu­tions to cre­ate forms using Form­stake or Google Forms, so your cus­tomers have alter­na­tives to the hard copy renew­al form—or bet­ter yet, offer your sub­scrip­tions for sale online!

The right kind of user inter­face, with sim­ple, easy-to-fol­low steps and visu­al indi­ca­tors, can be appeal­ing to both dig­i­tal natives and old­er gen­er­a­tions alike. If you're hav­ing to answer the same sorts of ques­tions in your box office over and over again, con­sid­er an FAQ on your web­site, or maybe an instruc­tive video show­ing cus­tomers how to renew their seats online.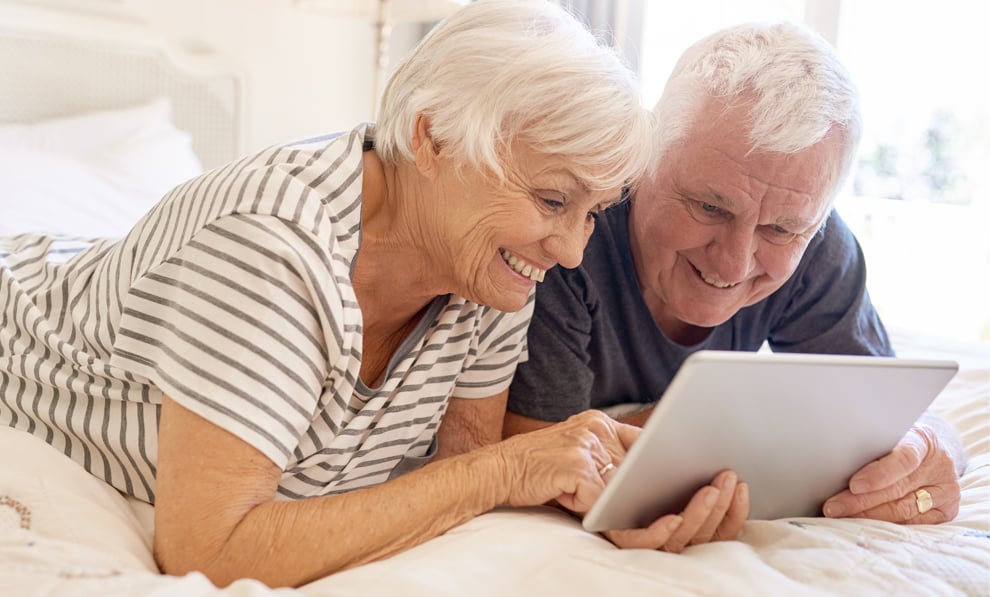 4

. Give Your Patrons Pay­ment Options

Once rollover is com­plete and every­one gets their seats ear­marked, it's time to close the deal and have your cus­tomers com­mit with full or par­tial pay­ment. One great option is to make holds acces­si­ble for cus­tomers to pur­chase online direct­ly before the dead­line. This gives cus­tomers the flex­i­bil­i­ty to man­age that process when it's con­ve­nient for them – after work, week­ends, or my favorite – between com­mer­cials! Are you using Pay­Pal? This is a ter­rif­ic option for cus­tomers to cre­ate indi­vid­ual pay­ment plans.

Some of our acces­so box office tick­et­ing client venues have seen as high as a 30% Pay­Pal usage rate since our full inte­gra­tion was com­plet­ed, as well as mod­est increas­es in con­ver­sion rates. The sys­tem also sup­ports account receiv­ables, so you can allow your cus­tomers to put deposits down or coor­di­nate a ​'buy now-pay lat­er' plan. Pay­Pal also offers a cred­it option for recur­ring trans­ac­tions, like sub­scrip­tion renew­al, in which they assume all of the cred­it risk for con­sumers while giv­ing the venue 100% of the face val­ue. It's a win-win.
5

. Offer Flex­i­bil­i­ty and

VIP

Perks

Give your tick­et buy­ers more flex­i­bil­i­ty with advanced online tools. If your sea­son offers addi­tion­al per­for­mances with pref­er­ence giv­en to sea­son tick­et hold­ers, give your sub­scribers ear­ly access to these exclu­sive oppor­tu­ni­ties online, and you'll make them feel like VIPs! Stream­line the process with Pri­vate Sales using online access codes and elim­i­nate han­dling those ​"add-on tick­ets" in house, form-by-form, one at a time. Also con­sid­er offer­ing Tick­et Resale fea­tures that give sub­scribers an option if they find them­selves unable to attend a per­for­mance. Just know­ing there is an option to recoup costs can make com­mit­ment-pho­bic buy­ers a lit­tle more com­fort­able with their sea­son investment.
6

. Reward Ear­ly Purchasing

Lay­ing all the ground­work and then expect­ing your cus­tomers to act is 100% depen­dent on good com­mu­ni­ca­tion. It's worth­while to find out where ear­ly buy­ers are learn­ing about the sea­son, and then putting more eggs into that aware­ness bas­ket. You want to incent ear­ly pur­chas­es, because few­er fol­low-ups and touch­points save time and mon­ey. Con­sid­er com­mu­ni­cat­ing lit­tle perks that can make a big impact – drink tick­ets, ear­ly entry, mer­chan­dise and con­ces­sion dis­counts, or even waiv­ing fees for a lim­it­ed time to incen­tivize sub­scribers to con­vert ear­ly. Be sure to com­mu­ni­cate dead­lines ear­ly and often across your web­site, tick­et­ing site, social media plat­forms and pro­mo­tion­al out­lets. There's one caveat to all of this: be very cau­tious of using deep dis­count­ing to lure in new sub­scribers. Your loy­al renew­al cus­tomers WILL end up find­ing out – they will feel jilt­ed and may actu­al­ly try to buck the sys­tem to get the deep­er discount
7

. Fol­low Up Quick­ly with Those Who Did­n't Convert

While we all know that a full sea­son sub­scrip­tion is the goal, a flex bun­dle is a great sil­ver medal. Put your flex bun­dles and mini sea­sons on sale as soon as pos­si­ble after fixed pack­ages are ful­filled, but pri­or to sin­gle events going on sale, and tar­get these offers to your late or uncon­vert­ed sub­scribers. Final­ly, open up sales to the gen­er­al pub­lic by putting pack­ages and bun­dles online as soon as pos­si­ble after sub­scriber dead­lines. Nev­er under­es­ti­mate the pow­er of an email cam­paign! Accord­ing to a recent study by Word­Stream, ​"con­sumers who pur­chase prod­ucts through email spend 138% more than those that don't receive email offers." Be sure to get offers in front of as many sub­scribers and poten­tial patrons as possible.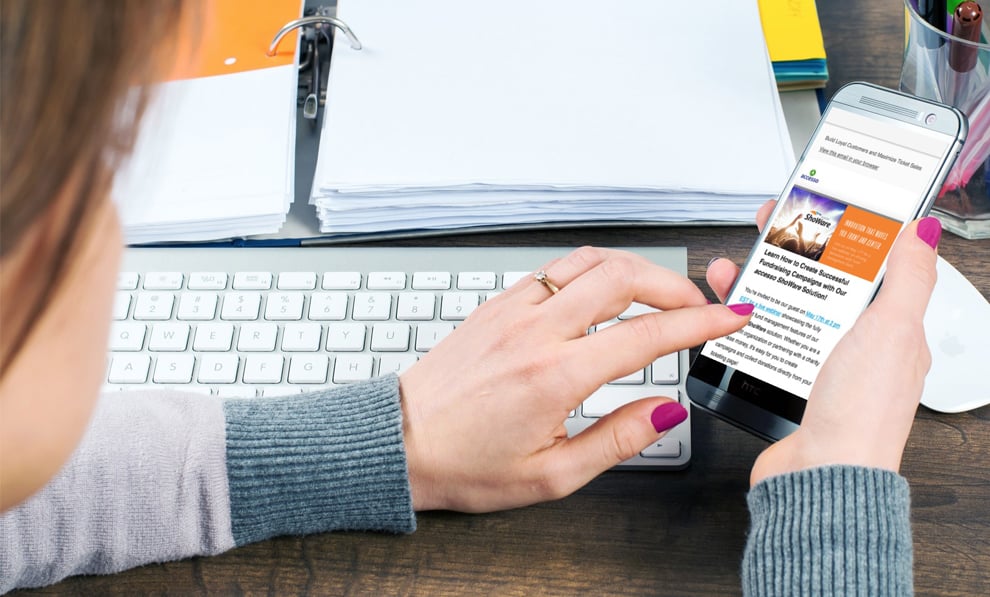 In clos­ing, there are many fac­tors that can influ­ence the suc­cess of a renew­al sea­son, and while some tips may or may not be rel­e­vant to your venue, the one over­ar­ch­ing prin­ci­ple is that focus­ing on the guest expe­ri­ence and what cus­tomers val­ue can make all the dif­fer­ence. Those venues who seek to max­i­mize that val­ue through every touch­point, whether it's the pur­chas­ing process or a pos­i­tive expe­ri­ence when they walk through your doors, will undoubt­ed­ly be in a bet­ter posi­tion to nur­ture strong patron rela­tion­ships for many years to come.
Are you look­ing to rede­fine the guest expe­ri­ence and dri­ve rev­enue at your venue? Learn more about acces­so​'s inno­v­a­tive tick­et­ing, box office, point of sale and vir­tu­al queu­ing tech­nolo­gies here, or con­tact us today to sched­ule a per­son­al­ized demo.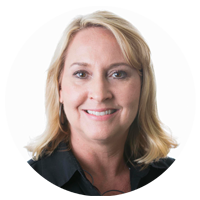 Wen­di Yanez – Direc­tor of Sales, Major Accounts
Wen­di Yanez is an expe­ri­enced tech­nol­o­gy sales pro­fes­sion­al with 20+ years of expe­ri­ence in the online tick­et­ing soft­ware and data man­age­ment indus­try. Wen­di joined the acces­so team in 2010 as Direc­tor of Sales and brings a proven record of suc­cess in work­ing with clients in a con­sul­ta­tive role to imple­ment inno­v­a­tive solu­tions that dri­ve prof­itable growth. Wen­di has per­son­al­ly man­aged the accounts of sev­er­al pre­mier Per­form­ing Arts Cen­ters, top Fairs, Fes­ti­vals and City-owned facil­i­ties, and is a grad­u­ate of the Uni­ver­si­ty of Cal­i­for­nia at San­ta Barbara.