accesso Blog Series: 3 Reasons to Attend accesso Client Seminar 2018.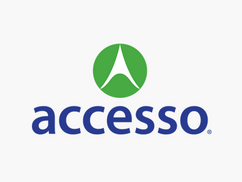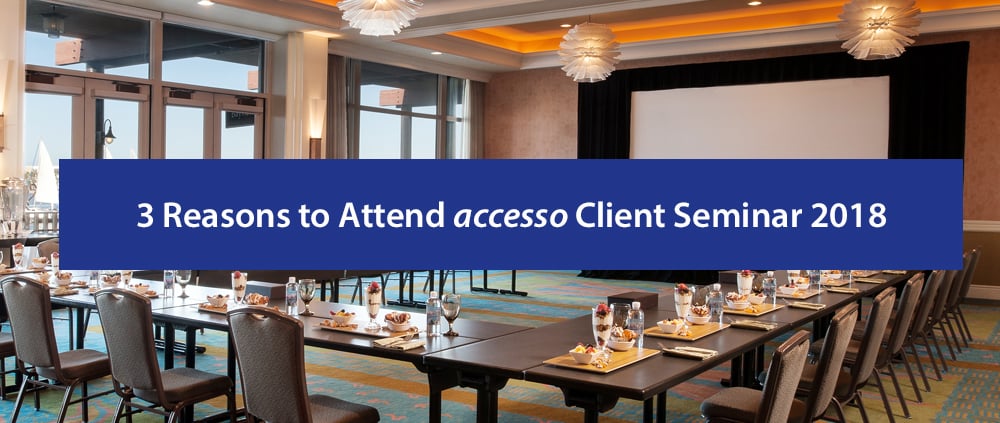 It's hard to believe that in less than 3 months, we will be pack­ing our bags and head­ing to sun­ny San Diego for a week of learn­ing and relax­ation in par­adise! In our last blog, we cov­ered how an indi­vid­ual can jus­ti­fy a trip to acces­so Client Sem­i­nar for them­selves, but what if you're still not con­vinced it's right for your team? Maybe you've attend­ed a few times in the past and are ques­tion­ing the val­ue of return­ing. Allow us to present 3 com­pelling rea­sons why you (or some­one from your busi­ness) should attend our acces­so Client Sem­i­nar.
1

. You're miss­ing a staff mem­ber who is acces­so-cer­ti­fied.

Did you know that clients using an acces­so Sir­iusware tick­et­ing solu­tion must have at least one per­son on staff that is acces­so-cer­ti­fied? Have you had employ­ee turnover, lost your ded­i­cat­ed sys­tem admin­is­tra­tor and/​or hired new employ­ees recent­ly? Then our acces­so Client sem­i­nar is for you and your team!

When a new site is installed, each acces­so Sir­iusware client agrees to acces­so cer­ti­fi­ca­tion, which means that clients are required to have at least one acces­so-cer­ti­fied employ­ee on staff. If you do not have a cer­ti­fied staff mem­ber, this can lead to addi­tion­al, hourly ser­vice fees. Fur­ther­more, acces­so Sir­iusware fol­lows a train-the-train­er mod­el. As such, acces­so-cer­ti­fied staff mem­bers can train new employ­ees and devel­op their own site-spe­cif­ic train­ings using gener­ic con­tent. Cer­ti­fi­ca­tion can be obtained in a num­ber of ways, some more cost­ly than oth­ers. The good news is that our acces­so Client Sem­i­nar can pro­vide the cer­ti­fi­ca­tion your staff mem­ber needs to remain in compliance.

Our class offer­ing fea­tures a Begin­ner track for new users to acces­so soft­ware, Advanced class­es for our more expe­ri­enced team mem­bers and oppor­tu­ni­ties for all users to con­nect one-on-one with acces­so staff through Time With An Expert ses­sions. Atten­dees can also learn about the lat­est soft­ware inno­va­tions from acces­so, explore new hard­ware oppor­tu­ni­ties from our ven­dors and attend round­table ses­sions to learn direct­ly from oth­er clients' expe­ri­ences. You can check out our sched­ule to see what ses­sions are a best fit for your sem­i­nar expe­ri­ence. At this point, you may be ask­ing your­self, ​"Why not just have an acces­so team mem­ber come onsite to train my staff?" This is anoth­er valid way to become cer­ti­fied; how­ev­er, your team may miss out on some of the ben­e­fits that are asso­ci­at­ed with con­fer­ence expe­ri­ences, which brings us to our next rea­son for attend­ing acces­so Client Sem­i­nar.



2

. It pro­vides a robust and mul­ti-faceted learn­ing experience.

An Inc. mag­a­zine arti­cle dis­cuss­es the 4 Rea­sons Employ­ees Should Attend Con­fer­ences, and learn­ing is first on their list, fol­lowed by net­work­ing, con­tent and shar­ing. In many ways, these all tie back to learn­ing, because this week is not sim­ply about learn­ing from us: in many ways, it's about learn­ing from one anoth­er. Let's break down the ways that our acces­so Client Sem­i­nar pro­vides a unique and col­lab­o­ra­tive learn­ing opportunity.

Atten­dance at the acces­so Client sem­i­nar allows you to not only meet oth­ers from your indus­try, but to learn how oth­er indus­tries are employ­ing our soft­ware. We are proud to serve a diverse and grow­ing vari­ety of mar­kets and busi­ness­es: large amuse­ment parks, ski areas, muse­ums, zoos, aquar­i­ums, per­form­ing arts cen­ters, sports are­nas and much more. By attend­ing class­es with such a diverse group of indi­vid­u­als, you can gain insight into oth­er mar­kets, new ideas for employ­ing soft­ware and even com­peti­tor details. Curi­ous about an acces­so Siriusware/​acces­so Pass­port com­bo solu­tion or our new TE2 prod­uct? You can attend one of the many ses­sions geared towards these solu­tions and also jump into a round­table where you can ask oth­er clients for can­did feed­back on their experiences.
While some learn­ing can be planned, and we do encour­age atten­dees to reg­is­ter for ses­sions in advance, there is also the excit­ing ele­ment of spon­tane­ity that can lead to unex­pect­ed learn­ing oppor­tu­ni­ties. Per­haps you have a con­ver­sa­tion dur­ing our Wednes­day night luau by the pool with some­one who's real­ly enjoyed using a spe­cif­ic mod­ule, and they encour­age you to tag along to the ses­sion on Thursday.

We work hard to cre­ate fresh and engag­ing con­tent that keeps our atten­dees com­ing back year after year, which makes our Client Sem­i­nar a fan­tas­tic way to absorb a tremen­dous amount of knowl­edge in a brief peri­od of time. Class­es are bro­ken into user lev­el and the con­tent is based on attendee feed­back as well as new prod­uct advance­ments. This presents an oppor­tu­ni­ty for your staff to be on the cusp of what's cut­ting-edge and then more impor­tant­ly, how to uti­lize this tech­nol­o­gy to your venue's benefit.
Final­ly, let's con­sid­er the learn­ing that hap­pens after our Client Sem­i­nar. When a staff mem­ber attends a sem­i­nar they gain valu­able insight, knowl­edge and con­nec­tions that they can bring back and share with their team. If you encour­age edu­ca­tion­al devel­op­ment at your venue, you know the pow­er that inter­ac­tive learn­ing can impart on a staff mem­ber. Finan­cial­ly, it may not be fea­si­ble to send all staff to a con­fer­ence of this type. Sem­i­nars cre­ate a way to engage not only staff that attend­ed but those who could not attend as well. Atten­dees at our acces­so Client Sem­i­nar receive the most up-to-date soft­ware on vir­tu­al machines. This soft­ware is good for one year and pro­vides a safe-space to train, try new prod­ucts, estab­lish test items and cre­ate learn­ing oppor­tu­ni­ties for those staff mem­bers who could not attend. Addi­tion­al­ly, the arti­cle by Inc. encour­ages that team mem­bers have a plan in place to bring back focused con­tent to share with oth­er staff.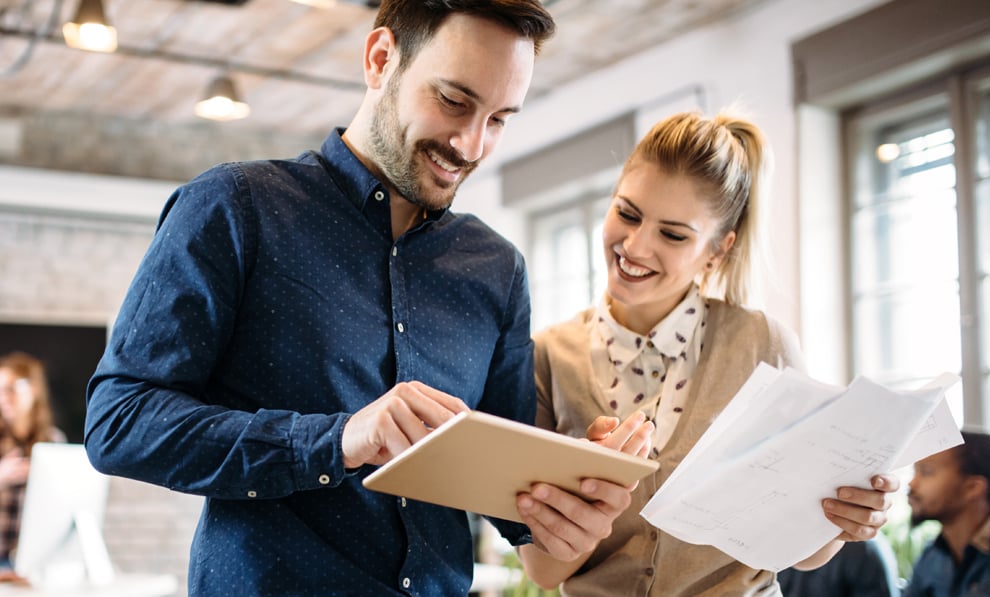 3

. It can help ele­vate your organization's brand.

As our mar­ket­ing team likes to say, a ​"brand is so much more than a logo." By attend­ing acces­so Client Sem­i­nar, whether you are in muse­um vis­i­tor ser­vices or man­age the tech­nol­o­gy and point-of-sale infra­struc­ture of a ski resort, you are serv­ing as a brand ambas­sador for your orga­ni­za­tion. Your mere pres­ence and demeanor can increase brand aware­ness and brand affin­i­ty among hun­dreds of oth­er col­leagues in the leisure and enter­tain­ment indus­tries. Even if you choose not to active­ly net­work or pro­mote your brand, sim­ply see­ing your organization's name on a ros­ter could piqué the curios­i­ty of some­one who may decide to check out your website.

Look­ing for some tips on net­work­ing and boost­ing your brand? Forbes mag­a­zine shares 5 Net­work­ing Tips for Your Next Con­fer­ence that include some valu­able tips. One sug­ges­tion is to take advan­tage of social media chan­nels like Twit­ter or offi­cial con­fer­ence apps, like our acces­so Client Sem­i­nar online com­mu­ni­ty that is launch­ing next week. Our online com­mu­ni­ty includes both an app for the event itself as well as the oppor­tu­ni­ty to con­nect with users in advance. Users can add a pho­to, a short bio and a link to their website.

We hope that this has giv­en you some help­ful rea­sons why or your team should attend our acces­so Client Sem­i­nar. From basic train­ing to writ­ing advanced SQL scripts, your team has the amaz­ing oppor­tu­ni­ty to learn, net­work with oth­er clients and have an unfor­get­table week at the beau­ti­ful Par­adise Point Resort and Spa. While we whole­heart­ed­ly embrace tech­nol­o­gy that allows us to stay con­nect­ed from vir­tu­al­ly any­where in the world, there's noth­ing quite like meet­ing face-to-face, and we can't wait to see you there. Be sure not to miss out on this amaz­ing oppor­tu­ni­ty and reg­is­ter today!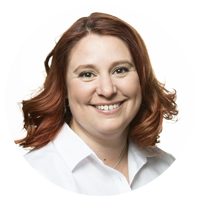 Jen­nifer Roth — Pro­pos­al Manager
Jen­nifer joined acces­so in 2011, bring­ing her pas­sion for soft­ware and writ­ing to the team along with her exten­sive knowl­edge of the cul­tur­al and non-prof­it indus­tries. She began her career as a pro­fes­sion­al archae­ol­o­gist (à‑la Indi­ana Jones but with more tech­ni­cal writ­ing and a lot less for­tune and glo­ry) before man­ag­ing sev­er­al muse­ums includ­ing the first hands-on his­to­ry children's muse­um in the coun­try and a Nation­al Park Ser­vice his­toric site ded­i­cat­ed to Abra­ham Lincoln's Stay in Get­tys­burg. When she's not writ­ing tech­ni­cal doc­u­ments or win­ning pro­pos­als for us, she enjoys hik­ing, yoga, knit­ting, work­ing on the next great Amer­i­can nov­el and relax­ing at home with her family.