accesso Blog Series: Why Attending Trade Shows is Important.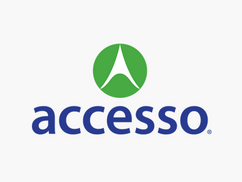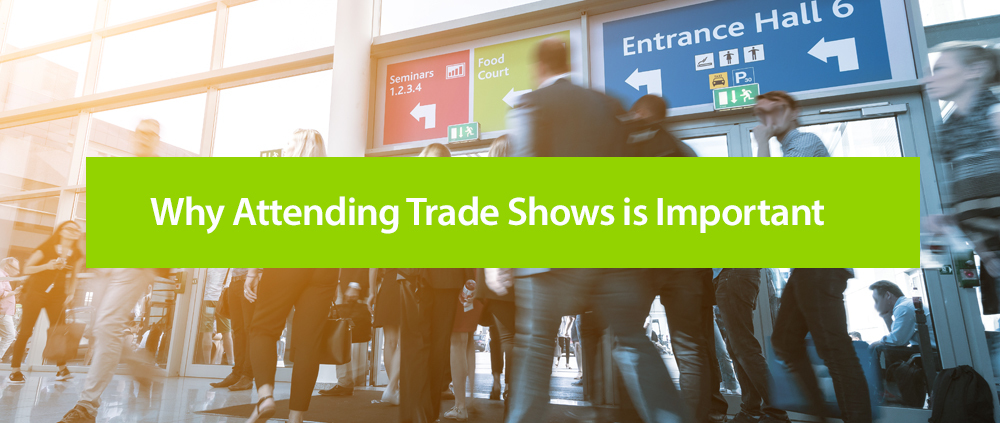 We are less than a week away from one of the attrac­tion industry's largest trade shows of the year. The Inter­na­tion­al Asso­ci­a­tion of Amuse­ment Parks and Attrac­tions (IAA­PA) will soon be bring­ing attrac­tions, sup­pli­ers and ven­dors togeth­er for a week of edu­ca­tion and col­lab­o­ra­tion in Orlan­do, Flori­da for the 100th anniver­sary Expo! IAA­PA gives atten­dees the chance to take a sneak peek at future trends and dis­cov­er inno­v­a­tive ways to increase rev­enue and atten­dance, while also expe­ri­enc­ing the fun of the industry.
Sev­er­al trade shows come and go through­out the year, but are you tak­ing advan­tage of all the great oppor­tu­ni­ties they can pro­vide to you and your com­pa­ny? Whether you are think­ing about attend­ing a trade show for the first time or going to your 50th show, make sure you are ben­e­fit­ing from every­thing they have to offer! Keep­ing up the same lev­el of excite­ment, let's dive right into four rea­sons why attend­ing trade shows is so impor­tant to your business:
1

. There's no bet­ter way to keep up with (and influ­ence) the industry.

In every busi­ness the focus is stay­ing prof­itable and rel­e­vant in the present, while simul­ta­ne­ous­ly prepar­ing your com­pa­ny for the future of your spe­cif­ic indus­try. In fast-paced indus­tries like attrac­tions and live enter­tain­ment, it can be chal­leng­ing to stay apprised of trends that will soon become the gold stan­dard. So how can you align your com­pa­ny with the most impor­tant future endeav­ors if you aren't con­stant­ly stay­ing on top of your com­peti­tors, indus­try news, and the mar­ket? Attend­ing a trade show is the key to solv­ing the mys­tery! With all the ven­dors pre­sent­ing their newest prod­ucts and solu­tions to poten­tial clients, and oppor­tu­ni­ties to engage with thought lead­ers at pan­els and edu­ca­tion­al ses­sions, it is easy to get a feel for the direc­tion your indus­try is going in the future. Also, there's no bet­ter occa­sion to see what your com­peti­tors are up to!

It's also impor­tant to note that keep­ing up with the indus­try is not a one-sided inter­ac­tion. Trade shows are a valu­able oppor­tu­ni­ty for indus­try mem­bers to shape the direc­tion of future trends by pro­vid­ing feed­back to ven­dors and sup­pli­ers. Yes, when you walk the trade show floor, you are exposed to a con­sid­er­able amount of adver­tis­ing, but you also have a chance to have real, authen­tic con­ver­sa­tions with indus­try lead­ers. If you're think­ing about launch­ing a new eCom­merce tick­et­ing sys­tem at your theme park or if you are expe­ri­enc­ing chal­lenges with your point-of-sale (POS) soft­ware, you can voice those very con­cerns to an orga­ni­za­tion who is will­ing to hear them and col­lab­o­rate on a solu­tion. From the per­spec­tive of a ven­dor, it's incred­i­bly help­ful to have a built-in focus group while test­ing new offer­ings. The insight­ful feed­back gained from those who stop by a booth can be con­struc­tive and valu­able to a company.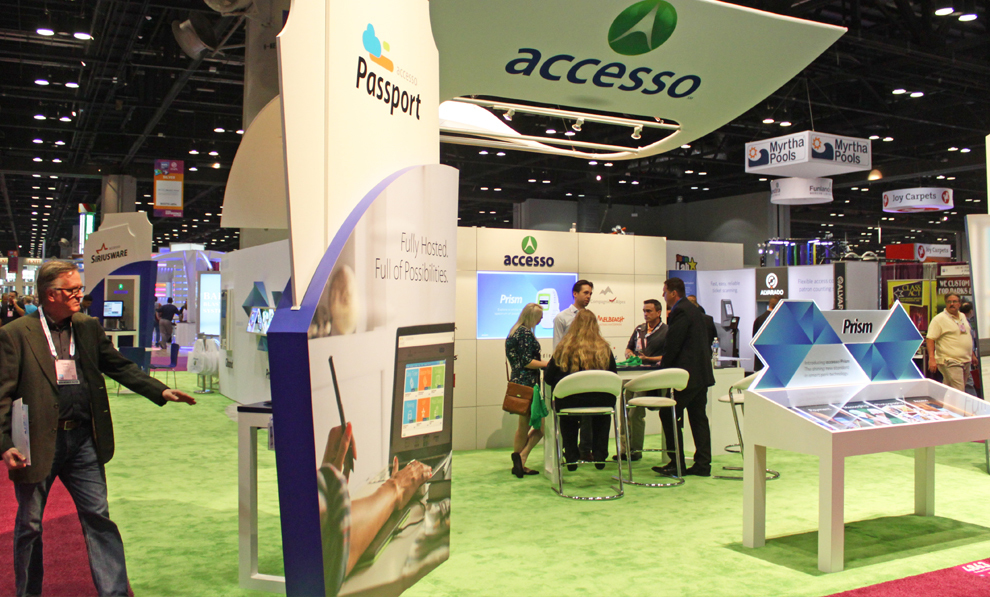 2

. It pro­vides amaz­ing net­work­ing opportunities.

Trade shows are over­flow­ing with uncon­ven­tion­al net­work­ing oppor­tu­ni­ties. What does this mean for your com­pa­ny? It means you have the chance to make a name for your­self among indus­try lead­ers! A great ben­e­fit of attend­ing trade shows is that they offer atten­dees a pletho­ra of oppor­tu­ni­ties to meet indus­try lead­ers under less for­mal cir­cum­stances. This not only expos­es you to gen­uine con­ver­sa­tions with thought lead­ers and lumi­nar­ies from oth­er orga­ni­za­tions but also to sup­pli­ers who can be great allies to your com­pa­ny. Whether it is stay­ing in the same hotel as help­ful busi­ness part­ners or sit­ting across the lunch table from top exec­u­tives, the chance to make valu­able con­nec­tions is around every cor­ner! Trade shows pro­vide com­pa­nies and indi­vid­u­als with the con­ve­nience of hav­ing every net­work­ing oppor­tu­ni­ty they could ever dream of at their fingertips.

A recent Reten­tion Sci­ence arti­cle dis­cuss­es the Top 5 Rea­sons Mar­keters Should Attend Trade Shows, and net­work­ing is list­ed as a key ben­e­fit. How­ev­er, their focus is on not lim­it­ing inter­ac­tions to poten­tial and cur­rent ven­dors of prod­ucts you already use at your loca­tion, but rather, stay­ing open to new oppor­tu­ni­ties and ideas. Think out­side the box and don't miss the chance to speak with a retail­er that is out­side of your com­pa­ny's typ­i­cal com­fort zone. With all of the time that trade shows give par­tic­i­pants to net­work, you nev­er know what new ideas or ben­e­fi­cial, yet uncon­ven­tion­al part­ner­ships could arise from a sim­ple interaction.
3

. Fun can lead the way (and has more ben­e­fits than you'd think)!

It can be monot­o­nous and tir­ing to go from ses­sion to ses­sion with­out any sort of break, so orga­niz­ers make sure to sched­ule ample time for atten­dees to have fun. From hap­py hours to themed par­ties, or even a quick con­test at a booth, there are end­less oppor­tu­ni­ties to unwind and enjoy some light­heart­ed fes­tiv­i­ties. Not only is the change of pace enjoy­able (and nec­es­sary) but par­tic­i­pat­ing in these activ­i­ties is also a fan­tas­tic way to get noticed and seem more approach­able! Hav­ing fun is a won­der­ful way to break the ice when meet­ing new peo­ple in a net­work­ing envi­ron­ment. A poten­tial client, part­ner or indus­try leader remem­ber­ing you from the 80s triv­ia con­test at a booth cre­ates a more per­son­able con­nec­tion, and per­son­able con­nec­tions are more mem­o­rable con­nec­tions. They help you get a foot in the door for future conversations.

Cre­at­ing fun expe­ri­ences with­in your own team should be just as essen­tial to your trade show expe­ri­ence! In a recent arti­cle writ­ten by David Tor­res Pro­duc­tions, The Impor­tance of Hav­ing Fun at Trade Shows high­lights 3 key ben­e­fits to busi­ness­es who have their teams attend trade shows. These ben­e­fits include reliev­ing stress, encour­ag­ing team­work, and last­ly, help­ing employ­ees feel val­ued and respect­ed. Mak­ing sure your team is enjoy­ing their time on the trade show floor can have greater ben­e­fits than you think.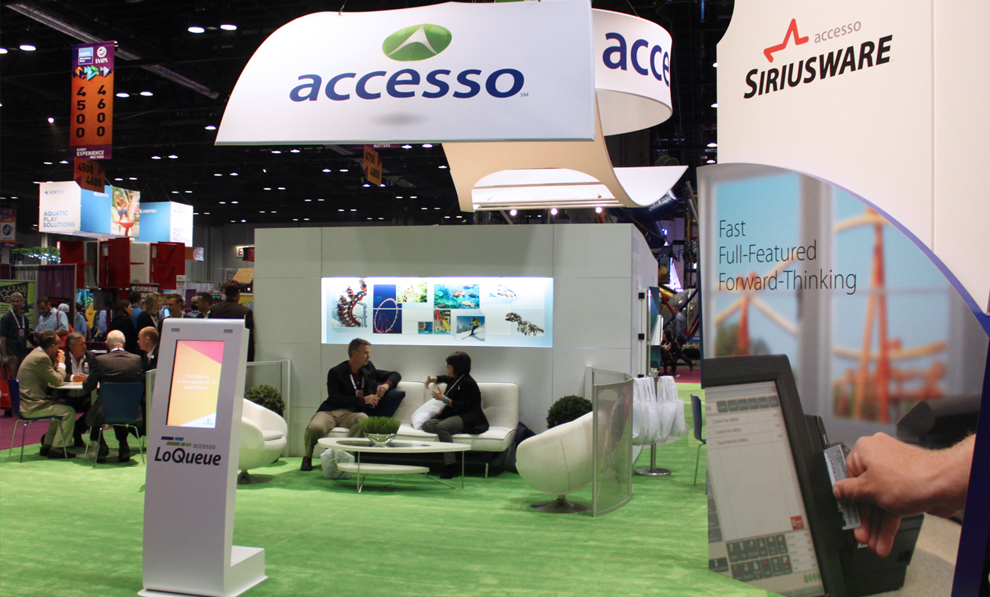 4

. It can kick-start your creativity.

Being in a fun atmos­phere helps with more than just eas­ing net­work­ing oppor­tu­ni­ties. It can also be just the cre­ative spark you need to come up with a new idea or even fix a chal­leng­ing con­cern. It's easy to fall into a ​"cre­ative rut," and some­times sim­ply chang­ing your sur­round­ings can help you break out of it. Hav­ing the chance to see things from the per­spec­tive of oth­er orga­ni­za­tions can help you think out­side the box. See what new and excit­ing projects ven­dors are work­ing on, bounce ideas off of com­pa­nies or even oth­er vis­i­tors at a booth, or strike up a con­ver­sa­tion with your seat neigh­bor in a ses­sion! Anoth­er thing to note is that when you walk around the trade show floor, you'll like­ly see inno­v­a­tive new ways to do the same job at a low­er oper­a­tional cost or even in a frac­tion of the time, which of course can help stream­line your own busi­ness process­es. Be open to this inspi­ra­tion in what­ev­er form it may take!

It does­n't mat­ter if you are new to your orga­ni­za­tion or a vet­er­an to the indus­try, there are count­less rea­sons to attend a trade show. You don't want to miss out on the oppor­tu­ni­ty to devel­op your skills, net­work, pre­pare for the future and gain cru­cial insid­er indus­try wis­dom. Get­ting to work in a change of scenery cou­pled with being sur­round­ed by the lat­est and great­est tech­nol­o­gy in your field is a great way to main­tain a pas­sion for what you do. Trade shows pro­vide par­tic­i­pants with a wealth of knowl­edge, and a lot of fun, too. Make sure you are get­ting the most out of every trade show you attend.


Are you head­ed to IAA­PA this year? See how you can dri­ve rev­enue and increase guest sat­is­fac­tion with our inno­v­a­tive and award-win­ning tech­nol­o­gy solu­tions. Vis­it us at Exhib­it #5141 or con­tact us for more information!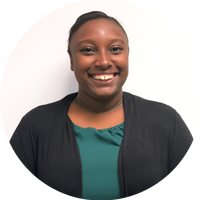 Lynette Williams — Mar­ket­ing Assistant
Lynette Williams joined the acces­so team in the sum­mer of this year. She lives in sun­ny Lake Mary, FL. When she's not lend­ing a help­ing hand to the team, she enjoys hik­ing, trav­el­ing the world, cook­ing, work­ing on her dance moves and relax­ing at the beach with her very ener­getic dog Rambo.