accesso Partners with San Luis Potosí Ministry of Tourism to Provide Ticketing for the Huasteca Potosina Region.
San Luis Potosi, Mexico (February 28, 2018) – accesso Technology Group plc (AIM: ACSO), the premier technology solutions provider to leisure, entertainment and cultural markets, is partnering with San Luis Potosi Ministry of Tourism to provide a fully integrated ticketing platform for its natural sites within the Huasteca region.
The Ministry of Tourism, in partnership with the Secretariat of Ecology and Environmental Management (Segam), signed a three-year agreement to implement the company's accesso ShoWare solution, a cloud-based Software-as-a-Service (SaaS) for ticket sales and distribution. The accesso ShoWare ticketing software will allow tourists to purchase tickets online for a specific day and time, and will also enable attractions in the state to strategically control the flow of visitors so that the biodiversity of its natural sites can be protected.
The Huasteca Potosina is a popular tourist destination with beautiful landscapes and lush vegetation, formed by rivers, waterfalls, caves and deep chasms. Huasteca Potosina features many popular tourist sites, including Micos, Tamul, Puente de Dios, Xilitla, Sotano de las Golondrinas, Las Huahuas, Tanchachín and La Morena. The first site to implement the accesso ShoWare platform will be Puente de Dios, which is expected to start selling tickets online starting in March 2018. In addition to the Huasteca Potosina Region, the state of San Luis Potosí also includes the regions of Middle Region, Central Region and Altiplano Potosino and 58 municipalities.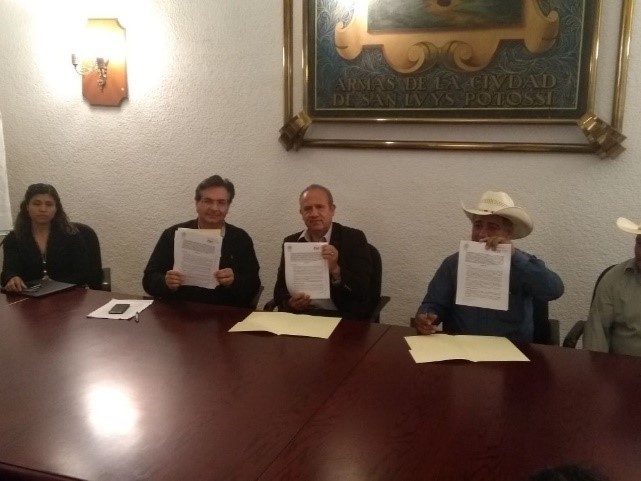 Representatives from the Ministry of Tourism, Puente de Dios and accesso met to sign the agreement.