accesso Webinar Series Presents: 7 accesso ShoWare Reports to Boost Your Business.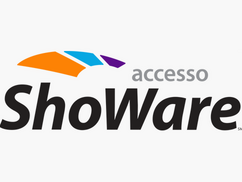 Tick­et­ing sys­tems col­lect an abun­dance of infor­ma­tion through eCom­merce and box office chan­nels, but with only so many min­utes in the work­ing day, it can be chal­leng­ing to find the time to explore this beyond the basics. We asked acces­so ShoWare Direc­tor of Client Suc­cess, Joseph Wettstead, and Client Ser­vices Direc­tor, Ali­cia Chism, to present on use­ful and often under­uti­lized reports for our acces­so ShoWare box office soft­ware in a recent webinar.
Our acces­so ShoWare tick­et­ing solu­tion includes more than eighty stan­dard reports to help venues ana­lyze tick­et­ing data and man­age oper­a­tions effi­cient­ly. From tick­et inven­to­ry to mar­ket­ing, account­ing, ful­fill­ment and more, there are dozens of ways to report on box office sales, oper­a­tions and scan­ning data. Beyond the stan­dard report­ing suite, our acces­so ShoWare tick­et­ing solu­tion also inte­grates with sev­er­al lead­ing busi­ness intel­li­gence plat­forms includ­ing Google Ana­lyt­ics™ ser­vice and Good­Da­ta™.
The Tick­et Data Report is one of our newest acces­so ShoWare reports that allows clients to export the infor­ma­tion they need to gen­er­ate bar­codes for print­ing on var­i­ous tick­et for­mats out­side of the tick­et­ing sys­tem. This can help facil­i­tate new pro­mo­tions for clients like con­cert venues or per­form­ing arts cen­ters who offer VIP pack­ages and may want to pro­vide a com­mem­o­ra­tive tick­et on a lan­yard, and it can also help our fairs, fes­ti­vals and attrac­tions clients stream­line oper­a­tions by print­ing tick­ets on wrist­bands. There is a spe­cif­ic way to open this file so that the bar­codes are for­mat­ted prop­er­ly, and doc­u­men­ta­tion can be found with­in the acces­so ShoWare help por­tal or by con­tact­ing a Client Ser­vices Manager.
For greater vis­i­bil­i­ty into the suc­cess of adver­tis­ing and pro­mo­tion­al cam­paigns, clients can use the new Per­for­mance Pass­word Con­ver­sions Report. This ties into the recent­ly-released func­tion­al­i­ty that allows clients to set up pass­words for a spe­cif­ic time peri­od on their per­for­mances. Once con­fig­ured, the report will track the num­ber of times a per­for­mance-based pass­word was entered on a site and track the cor­re­spond­ing con­ver­sions. As an exam­ple, if a venue gave two radio sta­tions dif­fer­ent per­for­mance pass­words, they could use this report to eas­i­ly see which one had the great­est cor­re­spond­ing num­ber of sales, allow­ing them to deter­mine which part­ner­ships are wor­thy of future explo­ration. This func­tion­al­i­ty is use­ful for both larg­er casi­no, sports venue and are­na clients, as well as small­er per­form­ing arts cen­ters and festivals!
One of the most impor­tant pieces of infor­ma­tion request­ed of box office man­agers is how a show is sell­ing. The Per­for­mance Com­par­i­son Report, found in Tick­et Inven­to­ry, pro­vides the abil­i­ty to see how shows are sell­ing against oth­er shows in the tick­et­ing sys­tem. Clients can track per­for­mances that might be for the same artist or show year over year, or explore how sim­i­lar shows like Broad­way tours, kids series or coun­try shows are sell­ing. Results can be sent to mar­ket­ing teams to help assess pro­mo­tion­al efforts, or a tick­et­ing man­ag­er can deter­mine if a pric­ing dis­count or increase may be war­rant­ed. Our clients that cur­rent­ly use this report love it for its abil­i­ty to make mar­ket­ing deci­sions faster and eas­i­er. As Judy Stene, Exec­u­tive Direc­tor of Children's Musi­cal The­ater­works, told us recent­ly, ​"Faster, more effi­cient access to data makes it pos­si­ble for us to make bet­ter deci­sions around con­tent mar­ket­ing, sav­ing time and money."
Watch our webi­nar to learn more. If you have ques­tions or would like a per­son­al­ized demo of our acces­so ShoWare solu­tion, let us know your busi­ness needs here or email sales@​accesso.​com.