accesso Webinar Series Presents: Enhance Your eCommerce with Google Analytics™.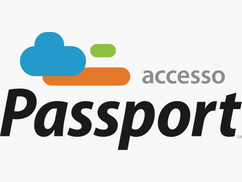 At acces­so, we empow­er our clients to make data-dri­ven deci­sions about their eCom­merce stores in order to improve the guest jour­ney. With so many ele­ments that com­prise the guest expe­ri­ence online, where should an orga­ni­za­tion focus their analy­sis? Our webi­nar on Google Ana­lyt­ics can be help­ful for clients look­ing to get start­ed, but there is a wealth of infor­ma­tion that the stan­dard ser­vice does not col­lect. We asked acces­so Man­ag­er of Busi­ness Intel­li­gence, Leslie Strick­land, to take a deep­er dive into the ben­e­fits of Google Ana­lyt­ics Enhanced eCom­merce and how it inte­grates with our acces­so Pass­port eCom­merce tick­et­ing solu­tion for theme parks and attractions.
First, what dif­fer­en­ti­ates stan­dard Google Ana­lyt­ics eCom­merce from the enhanced offer­ing? The stan­dard Google Ana­lyt­ics eCom­merce ser­vice is the default set­up for track­ing sales trans­ac­tions with­in an eCom­merce store. It offers five reports that include an eCom­merce overview, prod­uct per­for­mance, sales per­for­mance, trans­ac­tions and time to pur­chase. All of these reports can be repro­duced using data from an acces­so Pass­port store, and they all focus on pro­vid­ing infor­ma­tion about the ulti­mate con­ver­sion. Enhanced eCom­merce pro­vides all of this infor­ma­tion as well as a greater vis­i­bil­i­ty into the cus­tomer jour­ney at dif­fer­ent points and places through­out the online store.
One of the biggest ben­e­fits to Enhanced eCom­merce is that it helps clients under­stand which prod­ucts dri­ve sales. It can also show how many times a spe­cif­ic prod­uct was viewed com­pared to how many times it was pur­chased. For clients with a diverse array of prod­ucts, this can help them deter­mine if such a wide vari­ety of items is nec­es­sary or if it may be time to sim­pli­fy the offer­ing. Enhanced eCom­merce also pro­vides built-in sales fun­nels for shop­ping and check­out behav­ior. By hav­ing access to these stan­dard sales fun­nels, clients can gain more vis­i­bil­i­ty to bet­ter under­stand what store adjust­ments may be help­ing or hin­der­ing eCom­merce con­ver­sions. Enhanced eCom­merce also pro­vides the abil­i­ty to man­u­al­ly seg­ment these fun­nels, so that clients can look at the shop­ping behav­ior of guests on mobile or from email mar­ket­ing campaigns.

Whether an eCom­merce store is sell­ing sin­gle-day admis­sion tick­ets for an amuse­ment park, ski resort sea­son pass­es, a zoo mem­ber­ship or even vir­tu­al queu­ing to a water park, Enhanced eCom­merce pro­vides sev­er­al reports that are espe­cial­ly help­ful for acces­so Pass­port clients. Shop­ping & Check­out Behav­ior Reports help a client visu­al­ize the entire sales flow, iden­ti­fy where cus­tomers are lost and where to trou­bleshoot, seg­ment cam­paigns to deter­mine qual­i­ty, mon­i­tor how changes in prod­ucts or flows impact guest move­ment with­in the store and pro­file guests who com­plete key steps by cre­at­ing new seg­ments. The Prod­uct Per­for­mance Report allows clients to eas­i­ly mon­i­tor sale of spe­cif­ic prod­ucts and make deci­sions about sim­pli­fy­ing or expand­ing prod­uct offer­ings, and the Prod­uct List Per­for­mance Report and Inter­nal Pro­mo­tion Reports can also be help­ful ways to gauge success.

Get­ting set up with Enhanced eCom­merce is easy! The first step is to set up tags, which is on the acces­so side. We val­i­date that an acces­so Pass­port client is using Uni­ver­sal Ana­lyt­ics and then con­fig­ure Google Tag Man­ag­er. Next, we turn on the con­fig­u­ra­tion that enables Enhanced eCom­merce, and final­ly, we ask our clients to turn on Enhanced eCom­merce and cre­ate their check­out fun­nel. Our Client Ser­vices team has detailed instruc­tions that can be shared for clients who are interested.

Watch our webi­nar to learn more. If you have ques­tions or would like a per­son­al­ized demo of our acces­so Pass­port solu­tion, let us know your busi­ness needs here or email sales@​accesso.​com.