accesso Webinar Series Presents: Navigating eCommerce in a Mobile Landscape.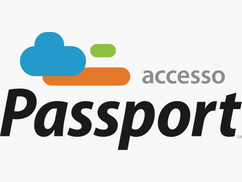 Many venues still think of tick­et­ing from the onsite pur­chas­ing per­spec­tive, with the front gate or box office being the first inter­ac­tion point with a guest. In real­i­ty, most guests today will have already vis­it­ed your venue's web­site before they even arrive. In fact, you can expect that about half of your guests will be brows­ing your web­site from their smart­phone look­ing to learn more about your attrac­tion and tick­et offer­ings. Are you pre­pared to make a great first impression?
With smart­phones today offer­ing more com­put­ing pow­er than the com­put­ers used to accom­plish the Apol­lo 11 moon land­ing, it's easy to see why smart­phones have become the first screen viewed when­ev­er con­sumers are research­ing a pur­chase. Aver­age smart­phone users spend near­ly 5 hours a day on their phones, and unlock their devices 110 times each day! Since 9 of 10 con­sumers in the USA keep their phones with­in reach 24⁄7, it comes as no sur­prise that 30% of US eCom­merce traf­fic is already hap­pen­ing on mobile.
The impor­tant take­away for you as a venue oper­a­tor? Guests expect a lot from your online store. 64% of smart­phone users expect a page to load with­in 4 sec­onds, and 40% have turned to a competitor's web­site sim­ply to find a bet­ter mobile expe­ri­ence. If that weren't intim­i­dat­ing enough, 1 in 4 shop­pers will aban­don their carts if a site's nav­i­ga­tion is too complex.
As con­sumers move more and more to mobile, acces­so has invest­ed heav­i­ly in devel­op­ing an eCom­merce store­front to sup­port the intu­itive, quick and attrac­tive shop­ping expe­ri­ence that guests have come to expect. We've helped our clients' mobile Com­merce tick­et sales grow from just 3% of their over­all tick­et sales in 2012 to 46% in 2016. This incred­i­ble move­ment to mobile has allowed us to learn some best-prac­tices for opti­miz­ing online stores and apply those to our award-win­ning acces­so Pass­port solution.
In opti­miz­ing our eCom­merce plat­form, we've added a wel­come screen to reas­sure guests of the secu­ri­ty of their shop­ping trans­ac­tions and pro­vid­ed prompts to show guests how to locate their mobile tick­ets. We've also worked to devel­op a list of eCom­merce fun­da­men­tals to help our client part­ners as they build their store, focus­ing on pur­pose, posi­tion­ing and prod­uct to dri­ve cus­tomers into the store­front, through the pur­chase process and into checkout.
Watch our webi­nar to learn more. If you have ques­tions or would like a per­son­al­ized demon­stra­tion, let us know about your busi­ness needs here or email sales@​accesso.​com.