accesso Webinar Series Presents: Simplify Your Email Marketing with our accesso ShoWare Solution.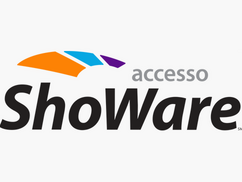 At acces­so we believe that tech­nol­o­gy has the pow­er to rede­fine the guest expe­ri­ence. Our pow­er­ful and inno­v­a­tive solu­tions deliv­er break­through rev­enue gen­er­at­ing tech­nol­o­gy for our clients around the world so they can focus on pro­vid­ing out­stand­ing expe­ri­ences to guests. Through our rapid release soft­ware deploy­ment, we look for new ways to stream­line the guest expe­ri­ence and sim­pli­fy oper­a­tions for our clients. We view each client rela­tion­ship as a true part­ner­ship and as such, we always wel­come feed­back and sug­ges­tions on how to improve our products.
Recent­ly, sev­er­al of our acces­so ShoWare clients approached us to ask about an inte­grat­ed email mar­ket­ing tool. While our sys­tem did offer the abil­i­ty to send some mes­sages to cus­tomer lists, such as auto­mat­ed event and per­for­mance reminders, we did not pre­vi­ous­ly have a way for clients to send newslet­ters or rich­ly-for­mat­ted mes­sages pro­mot­ing mul­ti­ple events with­in the acces­so ShoWare plat­form. Instead, a mar­ket­ing team would need to export every­thing they need­ed to build the newslet­ter (image and tick­et URLS, names of events, dates and times and cus­tomer lists) and take the time to import it into their email mar­ket­ing system.
Our team knows first­hand that this process is exten­sive. We reg­u­lar­ly send email mar­ket­ing mes­sages at acces­so and many of us pre­vi­ous­ly worked in email mar­ket­ing for venues like yours. After care­ful research and con­ver­sa­tions with many poten­tial part­ners, we are excit­ed to announce that we have found a solu­tion that makes pro­mot­ing your events eas­i­er than ever before!
Our acces­so ShoWare solu­tion is now inte­grat­ed with Emma®. This ful­ly-inte­grat­ed plat­form allows you to build, tar­get, send and track respons­es to your email mar­ket­ing direct­ly from your acces­so ShoWare sys­tem. We chose Emma because they offer pow­er­ful tools in a fast and easy-to-use inter­face, which are both qual­i­ties that align with our own design and user expe­ri­ence phi­los­o­phy. Emma also has a proven track record of help­ing their clients dri­ve eCom­merce and under­stand their data in a mean­ing­ful way.
Imple­ment­ing this new fea­ture helps stream­line the process of your email mar­ket­ing, bring­ing it direct­ly with­in your acces­so ShoWare solu­tion, reduc­ing the pos­si­bil­i­ty of errors, and mak­ing it sim­ple for your mar­ket­ing teams to send tar­get­ed mes­sages to your cus­tomer base. We will even pro­vide you with a pre-for­mat­ted tem­plate which you can pop­u­late with event infor­ma­tion, images and hyper­links in just a few clicks. Imag­ine how much time this can save you!
Watch our webi­nar video to learn more about this excit­ing new fea­ture. If you have ques­tions or would like a per­son­al­ized demon­stra­tion, let us know about your busi­ness needs here or email sales@​accesso.​com.