One World Observatory Leverages accesso Passport Ticketing and eCommerce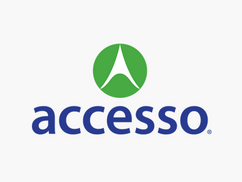 ORLAN­DO, Fla. (1‑Oc­to­ber-2015) – acces­so (AIM:ACSO), the pre­mier tech­nol­o­gy solu­tions provider to leisure, enter­tain­ment and cul­tur­al mar­kets, has recent­ly com­plet­ed the suc­cess­ful deploy­ment of the acces­so Pass­port® tick­et­ing suite at the One World Obser­va­to­ry, the obser­va­tion deck at the top of One World Trade Cen­ter. The deploy­ment is part of the tech­nol­o­gy firm's three-year agree­ment with Leg­ends Hos­pi­tal­i­ty, who oper­ates the venue.
The three-sto­ry Obser­va­to­ry opened in late May and occu­pies floors 100 – 102 at One World Trade Cen­ter, pro­vid­ing vis­i­tors with unique, panoram­ic views of New York City, its most icon­ic sites, and sur­round­ing waters from above 1,250 feet. A cus­tomized guest expe­ri­ence com­ple­ments the seem­ing­ly end­less views – which evoke feel­ings of the City's sig­na­ture pride, hope and deter­mi­na­tion – and includes exhibits and din­ing options, includ­ing a sit-down restaurant.
The acces­so Pass­port tick­et­ing suite helps One World Obser­va­to­ry pro­vide its guests with con­ve­nient access to advance tick­et sales through their desk­top com­put­ers, tablets and mobile devices, as well as sup­ports onsite sales with tra­di­tion­al point-of-sale and mobile point-of-sale.
"Acces­so Pass­port is a per­fect fit for One World Obser­va­to­ry and gives us a dynam­ic plat­form that stream­lines our oper­a­tions across a wide vari­ety of sales chan­nels and pro­vides a first class expe­ri­ence for our guests from around the world," said John Urban, Gen­er­al Man­ag­er of One World Obser­va­to­ry and Vice Pres­i­dent with Leg­ends Hospitality.
One World Obser­va­to­ry fea­tures cut­ting-edge dig­i­tal tech­nol­o­gy, din­ing options, a gift shop, spe­cial events space and a the­ater where vis­i­tors learn about the build­ing of One World Obser­va­to­ry and the sig­nif­i­cance it has to the peo­ple of New York. Upon arrival, vis­i­tors board one of five ded­i­cat­ed state-of-the-art ele­va­tors that are among the fastest lifts in the world to ascend to the top of the build­ing in approx­i­mate­ly 60 seconds.
"Sophis­ti­cat­ed oper­a­tors like Leg­ends Hos­pi­tal­i­ty demand flex­i­ble solu­tions that keep pace with ever chang­ing con­sumer buy­ing behav­iors," said Steve Brown, acces­so Chief Oper­at­ing Offi­cer for North Amer­i­ca and Europe. ​"We are excit­ed to work with Leg­ends and hon­ored to play a role in help­ing intro­duce this sym­bol of resilience and heal­ing to New York City'."