Print On Demand With Our accesso ShoWare Solution!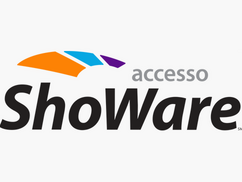 At acces­so, we are con­stant­ly refin­ing our inno­v­a­tive prod­uct solu­tions through new enhance­ments that increase rev­enue and stream­line process­es for our clients. Many of our team mem­bers have back­grounds across the leisure and enter­tain­ment indus­tries, which allows us to lever­age first-hand knowl­edge of both the guest and oper­a­tor expe­ri­ence as we devel­op our prod­ucts. When we hear about solu­tions that could reduce oper­a­tional com­plex­i­ties while dri­ving prof­itable growth, we do our best to cap­i­tal­ize on those oppor­tu­ni­ties. One such exam­ple is our new Print On Demand fea­ture for our acces­so ShoWare event tick­et­ing solution.
The new Print On Demand por­tal for our acces­so ShoWare box office tick­et­ing soft­ware brings pro­fes­sion­al qual­i­ty print­ing to clients, in just a few clicks, which can sim­pli­fy oper­a­tions and increase brand­ing oppor­tu­ni­ties for the­atres, per­form­ing arts cen­ters, fairs, fes­ti­vals, eSports are­nas and any oth­er orga­ni­za­tion sell­ing tick­ets for events. We have part­nered with an orga­ni­za­tion that offers one busi­ness-day pro­cess­ing, advanced secu­ri­ty options, fan­tas­tic cus­tomer sup­port and low prices. With our acces­so ShoWare tick­et­ing system's Print On Demand fea­ture, clients can print event tick­ets, event badges, wrist­bands, posters and fly­ers, post­card mail­ers and more.

Con­sumers today are spend­ing more on expe­ri­ences than mate­r­i­al goods, and the acces­so ShoWare Print On Demand fea­ture can be espe­cial­ly ben­e­fi­cial for clients who want to cre­ate and sell pack­ages that ful­fill the desire for unique and mem­o­rable expe­ri­ences. For exam­ple, one of our part­ner live enter­tain­ment are­nas offers a VIP pack­age that includes a pre­mi­um park­ing spot, a food vouch­er and access to a VIP entrance along with the pre­mi­um tick­et. They print the park­ing tag and vouch­er, and in some cas­es, offer the VIP a brand­ed lan­yard. Cur­rent­ly, this client would need to work with sev­er­al dif­fer­ent ven­dors to deliv­er this VIP pack­age, but with our new Print On Demand solu­tion, the box office man­ag­er can sim­ply log in, design their prod­ucts on demand and have them shipped to the venue. It's that simple!
Design­ing media is easy with the acces­so ShoWare tick­et­ing solution's Print On Demand fea­ture. Clients can choose from over 5,000 tem­plate designs, use the ​"Do-It-Your­self" Design Edi­tor or arrange for cus­tom design. We know that secu­ri­ty is impor­tant, and our part­ner also offers sev­er­al secu­ri­ty fea­tures that include holo­grams, gloss­marks, UV secu­ri­ty media and heat sen­si­tive paper in addi­tion to bar­codes and numbering.
This new offer­ing is avail­able to our acces­so ShoWare event tick­et­ing clients via the new Print On Demand Por­tal con­ve­nient­ly locat­ed in the back­end of our acces­so ShoWare solu­tion. For ques­tions, please con­tact your Client Ser­vices Man­ag­er or email showarehelp@​accesso.​com. If you'd like to learn more about our acces­so ShoWare solu­tion, please let us know your busi­ness needs here or email sales@​accesso.​com.