Tips for Reopening with accesso Siriusware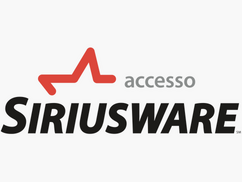 At acces­so, we care deeply about our com­mu­ni­ty, our client part­ners and our teams. The impact of the COVID-19 pan­dem­ic has been rapid and sig­nif­i­cant for both our com­mu­ni­ties and our indus­tries, yet our com­mit­ment to sup­port­ing our val­ued part­ners is as strong as ever. In an effort to help you pre­pare for when you wel­come guests back to your venue, we will con­tin­ue to share insights and guid­ance to help you strength­en your busi­ness and serve your val­ued customers.
Nav­i­gat­ing the COVID-19 pan­dem­ic has been no small feat for attrac­tions around the world. While some muse­ums, zoos, aquar­i­ums and insti­tu­tions have not yet been able to safe­ly reopen, it's encour­ag­ing to hear suc­cess sto­ries from those who have been able to recon­fig­ure their oper­a­tions to sup­port safe social dis­tanc­ing. We asked Louis Aguila, Direc­tor of Prod­uct Man­age­ment for our acces­so Sir­iusware point of sale tick­et­ing solu­tion, to share insight into how our clients are using our tech­nol­o­gy to oper­ate safe­ly in a COVID envi­ron­ment. Watch our video and read on to learn best prac­tices, tips for using exist­ing acces­so Sir­iusware mod­ules and new enhance­ments that can help you dur­ing this chal­leng­ing time.
1

. Pac­ing of Guests

Pac­ing of guests is an impor­tant aspect to oper­at­ing in this era, and there are fea­tures with­in our acces­so Sir­iusware solu­tion that can help.
Capac­i­ty Con­trol Strate­gies: There are many dif­fer­ent ways to use Capac­i­ty Con­trol with­in our acces­so Sir­iusware plat­form, and many of our clients have seen a lot of suc­cess pair­ing Capac­i­ty Con­trol with oth­er fea­tures. It's all about pac­ing guests by offer­ing select arrival times, and the best way to accom­plish this is by pric­ing dif­fer­ent times dif­fer­ent­ly, so you can dri­ve guests to the time slots that are less busy. You can also cre­ate pre­mi­um time slots that offer a

VIP

experience.
The Dynam­ic Pric­ing fea­ture with­in our acces­so Sir­iusware solu­tion can help you price based on the amount sold or the amount remain­ing. For exam­ple, you could set prices to auto­mat­i­cal­ly increase once a par­tic­u­lar amount has been sold, which can encour­age guests to take advan­tage of less crowd­ed options.
Dig­i­tal Sig­nage: We're excit­ed to announce a new part­ner­ship with Alpine Media that lets our clients show­case pric­ing and avail­abil­i­ty changes using dig­i­tal sig­nage dis­plays onsite. You can pro­gram set inter­vals for prices to update and have as many boards as you would like through­out your venue. Each one can focus on a dif­fer­ent prod­uct offer­ing such as gen­er­al admis­sion or spe­cial events.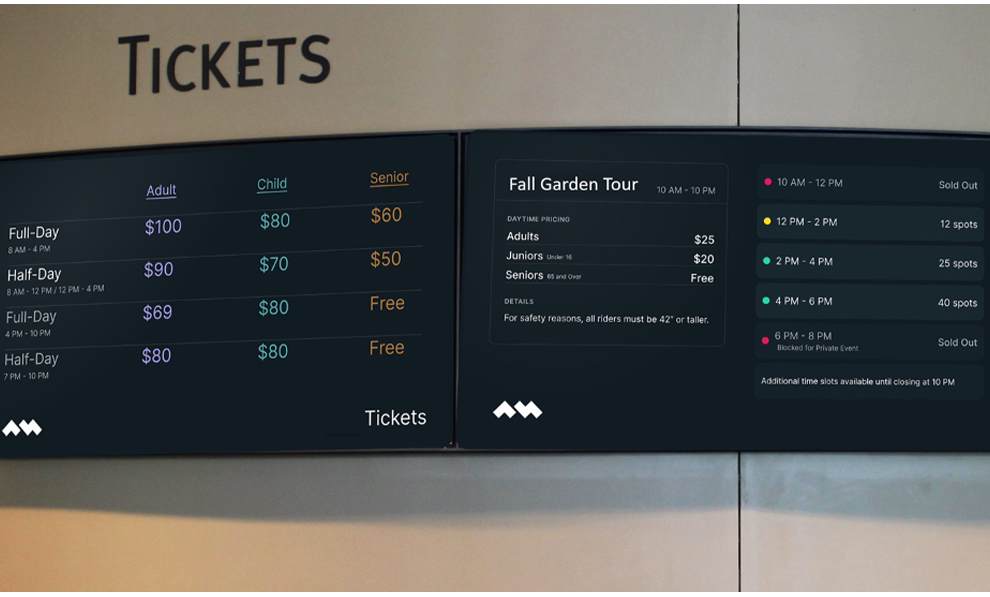 2

. Con­tact­less Interactions

Once your guests arrive, there are sev­er­al ways to keep them safe and lim­it face-to-face interactions.

Email Com­mu­ni­ca­tions: This fea­ture makes it easy to pro­vide emailed receipts from sales trans­ac­tions. When you turn on this fea­ture, if there is a guest attached to a trans­ac­tion, the email will auto-pop­u­late. You can choose whether you want to print or email the receipt and also make adjust­ments to the email address or accept and continue.
QuickScan Mount: We rolled out QuickScan a few years ago, and our clients have real­ly enjoyed using it. This lat­est enhance­ment allows you to facil­i­tate con­tact­less scan­ning through a wall mount offered by our hard­ware part­ner, Cipher­Lab. This wall mount lets you keep your scan­ner charged, and our QuickScan appli­ca­tion will rotate, rec­og­nize that it's in the wall mount and con­tin­ue to scan as nor­mal. Now, you can set up a con­tact­less podi­um for guests to scan their own media, and per­haps have a staff mem­ber stand­ing near­by to help if there any questions.
AX-

500

Turn­stiles: This is anoth­er great solu­tion that can be used for any entrance, and is sup­port­ed in even our old­er soft­ware ver­sions like

4

.

7

.

03

. These turn­stiles can read bar­codes or

RFID

media, and once it reads a good scan, the arm will move auto­mat­i­cal­ly, mak­ing it a tru­ly con­tact­less solution.
Dig­i­tal Mem­ber­ship Cards: Our new part­ner­ship with Cuse­um, the lead­ing dig­i­tal mem­ber­ship card com­pa­ny, pro­vides clients with an alter­na­tive to print­ed cards, help­ing to reduce costs and facil­i­tate con­tact­less inter­ac­tions. This is sup­port­ed in acces­so Sir­iusware V

4

.

7

.

03

and V

5

, and works as an auto­mat­ed

FTP

trans­fer. Cards are sent to your mem­bers auto­mat­i­cal­ly and stored in Apple and Google wal­lets. You can explore addi­tion­al com­mu­ni­ca­tion func­tion­al­i­ty with­in the Cuse­um plat­form to enhance the mem­ber experience.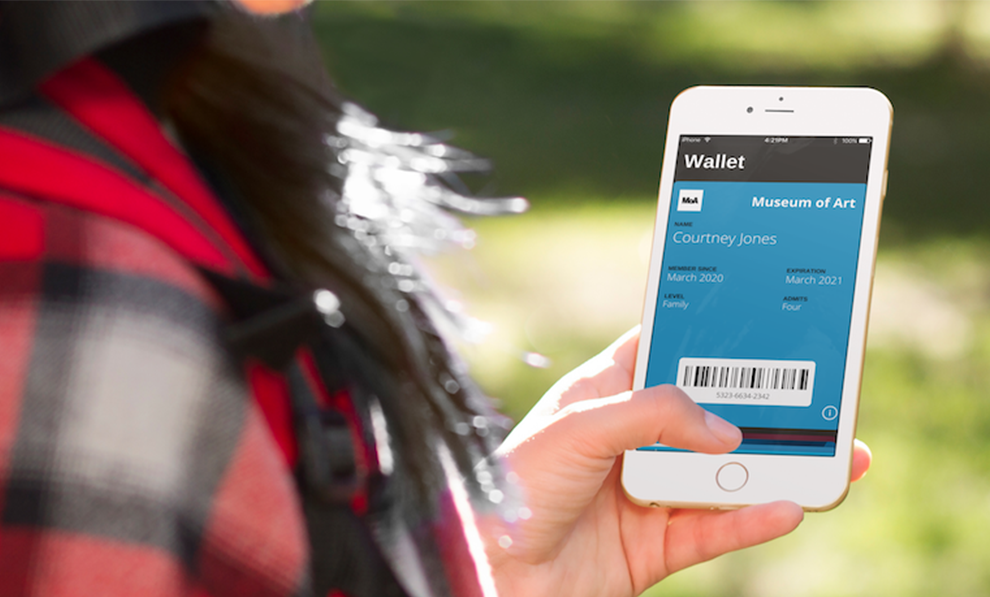 3

. Guest Loyalty

Once you have explored ways to keep your guests safe, take some time to con­sid­er how you are adding val­ue to the guest expe­ri­ence — espe­cial­ly with your mem­bers and passholders.

Mem­ber Ben­e­fits has been a very suc­cess­ful mod­ule for many of our clients as they encour­age their most loy­al guests to return. Incen­tivize your guests to come back with ben­e­fits. You can set up exclu­sive hours that are avail­able for members/​passholders to book with­in acces­so Sir­iusware eCom­merce and our acces­so Pass­port online tick­et­ing solu­tion. You can also set up F&B enti­tle­ments — even some­thing as small as a com­pli­men­ta­ry cup of cof­fee can make mem­bers feel val­ued in a cost-effec­tive way.

Watch our dem­i­nar to learn more about these fea­tures and to get a sneak peek into the lat­est new fea­tures com­ing soon. If you have ques­tions or would like to learn more tips for oper­at­ing safe­ly, please con­tact us here or email sales@​accesso.​com – we'd love to help!

Fur­ther Reading