accesso® and Merlin Entertainments Take Long-Standing Partnership to New Heights at The Bear Grylls Adventure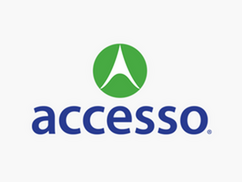 acces­so Pro­vides End-to-End Guest Expe­ri­ence, Queu­ing and Tick­et­ing Solu­tions for Rev­o­lu­tion­ary Attraction
ORLAN­DO, Fla. (Dec. 13, 2018) – acces­so Tech­nol­o­gy Group plc (AIM: ACSO), the pre­mier tech­nol­o­gy solu­tions provider to leisure, enter­tain­ment and cul­tur­al mar­kets, has announced a ground­break­ing expan­sion of its part­ner­ship with Mer­lin Enter­tain­ments to imple­ment a pow­er­ful com­bi­na­tion of acces­so tick­et­ing, queu­ing and guest expe­ri­ence solu­tions at The Bear Grylls Adven­ture in Birm­ing­ham, England.
With the use of acces­so tech­nol­o­gy – includ­ing the acces­so Pass­port® tick­et­ing suite, the acces­so LoQueueSM queu­ing suite and The Expe­ri­ence EngineTM solu­tion – guests of The Bear Grylls Adven­ture will enjoy a tru­ly immer­sive expe­ri­ence through every step of their jour­ney, from tick­et­ing to reser­va­tions, meal and gift shop pur­chas­es, and more.
The attrac­tion uti­lizes the pow­er of acces­so PrismSM, accesso's most tech­no­log­i­cal­ly advanced wear­able device avail­able, apt­ly called BearTag. Upon arrival and check-in, each guest will receive a BearTag loaded with their cus­tom itin­er­ary, which will guide them through their cho­sen adven­tures with live mes­sages and reser­va­tion noti­fi­ca­tions through­out the day. The tech­nol­o­gy also enables guests to make secure, cash­less pay­ments for meals and mer­chan­dise, receive mar­ket­ing offers in real-time and claim free pho­tos from their unfor­get­table expe­ri­ence. BearTag serves as a one-stop portable resource for guests, allow­ing them to enjoy their time on-site to the fullest, has­sle-free and worry-free.
"As one of the largest attrac­tions oper­a­tors in the world, Mer­lin Enter­tain­ments has a long his­to­ry of deliv­er­ing new and inno­v­a­tive expe­ri­ences for its guests," said Paul Noland, acces­so CEO. ​"We're thrilled to expand this rela­tion­ship by offer­ing The Bear Grylls Adven­ture a holis­tic tech­no­log­i­cal ecosys­tem that dri­ves oper­a­tor rev­enue while bring­ing the guest expe­ri­ence to a new level."
"The tech­nol­o­gy Acces­so pro­vides is tru­ly the future of our indus­try," said James Thomas, Gen­er­al Man­ag­er at The Bear Grylls Adven­ture. ​"Through this part­ner­ship, we're pro­vid­ing our guests with per­son­al­ized and unique access to their expe­ri­ences, whether they're swim­ming with sharks or freefalling in our indoor sky­div­ing wind tun­nel. With just the swipe of a fin­ger on the BearTag touch screen, our vis­i­tors have a world of adven­ture at their fingertips."
The Bear Grylls Adven­ture, which opened this fall, is home to some of the world's great­est chal­lenges. Fea­tur­ing Europe's tallest high ropes course – which tow­ers at a stag­ger­ing five sto­ries high – the expe­ri­ence is designed to repli­cate some of the leg­endary survivalist's most thrilling exploits, as seen on shows such as ​"Born Sur­vivor" and ​"Man vs. Wild." Vis­i­tors can scale rock walls inspired by the slopes of Mount Ever­est, take a deep dive with under­wa­ter wildlife and take on a vari­ety of excit­ing expe­ri­ences that put their men­tal and phys­i­cal skills to the test.