accesso Blog Series: 7 Customer Experience Predictions for 2018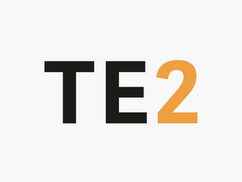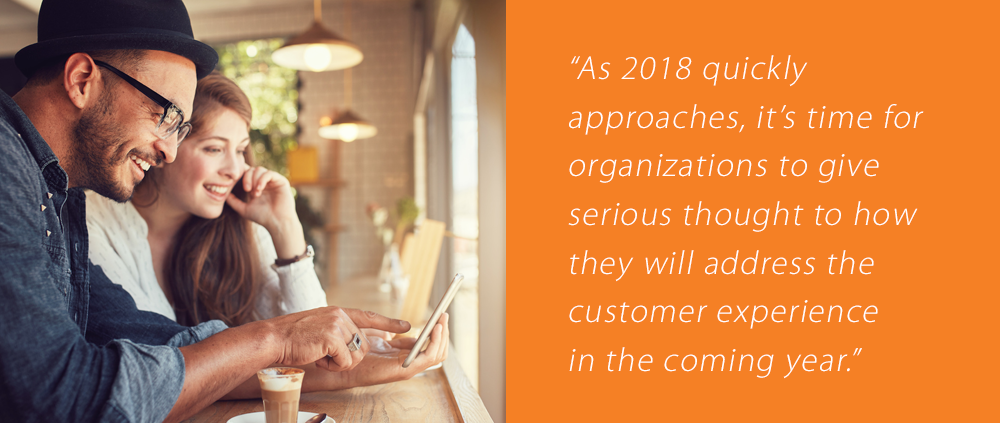 As 2018 quick­ly approach­es, it's time for orga­ni­za­tions to give seri­ous thought to how they will address the cus­tomer expe­ri­ence in the com­ing year. In recent years, com­pa­nies in all indus­tries have rec­og­nized that it's no longer safe to com­pete on prod­uct and price alone, and have pri­or­i­tized cus­tomer expe­ri­ence (CX) efforts accord­ing­ly. Increas­ing­ly, mar­keters are tak­ing a data-dri­ven approach to CX that allows them to deliv­er high­ly-per­son­al­ized, immer­sive expe­ri­ences that make cus­tomers feel spe­cial and want to return to their brand again and again. As a result, we antic­i­pate that 2018 will bring the high­est expec­ta­tions for a valu­able and mem­o­rable expe­ri­ence from cus­tomers yet, as well as the high­est risk of los­ing these cus­tomers to the com­peti­tors who can beat you to it.
Here are our 8 trend pre­dic­tions for 2018:
The ​

"

wow" fac­tor is now the base­line. All cus­tomers will have ele­vat­ed expec­ta­tions for what ser­vice means to them. Brands and venues alike will need to step up their game and deter­mine which new ser­vices and approach­es to cus­tomer ser­vice will achieve their goals.

A widen­ing gap between brands that do and don't pro­vide valu­able expe­ri­ences. A great exam­ple is the Quick Ser­vice Restau­rant (

QSR

) space where mobile pre-order and pay­ment options have dis­rupt­ed the sta­tus quo. Brands offer­ing the option of skip­ping the tra­di­tion­al in-store line are see­ing more loy­al­ty and more rev­enue. In

2018

, any

QSR

(or oth­er brand) not incor­po­rat­ing immer­sive expe­ri­ences into their mar­ket­ing may see a decline in loy­al­ty and affec­tion for its brand, espe­cial­ly among cer­tain demo­graph­ics.

Renewed inter­est in wear­ables. In-venue loca­tions includ­ing theme parks, resorts and con­cert halls will see a reignit­ed inter­est in wear­ables in

2018

. As costs have come down, these devices will con­tin­ue to sup­port the cus­tomer expe­ri­ence in myr­i­ad ways, all while pro­vid­ing a trea­sure trove of data to fuel fur­ther per­son­al­iza­tion.





Increased use of third-par­ty data. In recent years, orga­ni­za­tions have become more adept at using data beyond inform­ing tar­get­ed mar­ket­ing cam­paigns to now pro­vide per­son­al­ized expe­ri­ences. In

2018

, we will see an increase in the use of third-par­ty data to fur­ther these ini­tia­tives, includ­ing data appends which com­bine known cus­tomer data with infor­ma­tion from an out­side source to cre­ate a more robust cus­tomer pro­file. In the future, we pre­dict that com­ple­men­tary brands from all sec­tors will share data to fur­ther

CX

. For exam­ple, when a cus­tomer buys a

BBQ

grill at a major store, they may receive sum­mer

BBQ

recipes and sales pro­mo­tions from gro­cery store brands pushed to their inbox or app, or they may even receive grilling safe­ty tips from a local urgent care. Such data-shar­ing is ben­e­fi­cial not only to the brand or retail­er, but also, to the end con­sumer who now has a wealth of rel­e­vant infor­ma­tion at their fin­ger­tips.

New mar­kets and use cas­es. Con­sumers will be sur­prised by the broad­en­ing group of indus­tries that will embrace immer­sive

CX

. Even your next trip to the

DMV

to renew your dri­vers' license could be very dif­fer­ent from your last, and prob­a­bly much less painful.

Staff empow­er­ment made pos­si­ble through data. Brands are under­stand­ing how allow­ing cus­tomer data to flow beyond mar­ket­ing and sales can empow­er staff that inter­face with cus­tomers. These staff, in turn, serve as the brand ambas­sadors that can deliv­er VIP-lev­el expe­ri­ences for more cus­tomers, with the help of bet­ter infor­ma­tion.


CX

will get on the Arti­fi­cial Intel­li­gence (

AI

) train. It will begin with chat­bots that answer guest ques­tions or take orders via an in-venue Alexa

TM

or Siri® voice recog­ni­tion soft­ware, and will expand from there. We can expect to see ser­vices and goods like meals and extra pil­lows deliv­ered by robots, and clean­ing bots enter­ing a room auto­mat­i­cal­ly when guests have left the geofence area. Freed from devot­ing atten­tion and band­width to rou­tine mat­ters, staff will now have the abil­i­ty to ded­i­cate devot­ed time and ener­gy to high-val­ue areas includ­ing sup­port­ing immer­sive experiences.

For brands who are just begin­ning to dip a toe in the water of immer­sive cus­tomer expe­ri­ences, the time to accel­er­ate these efforts is right now. It begins with under­stand­ing the data you have and how it can influ­ence a customer's expe­ri­ence with your brand. This goes for both ser­vice and prod­uct brands. From there, com­pa­nies will need to begin tak­ing steps to insti­tu­tion­al­ize CX with­in their orga­ni­za­tion, ensur­ing that all seg­ments of the busi­ness under­stand their role in a pos­i­tive cus­tomer expe­ri­ence. Mar­ket­ing will need to deter­mine which expe­ri­ences can be pro­vid­ed to which group of cus­tomers and when, per­son­al­iz­ing those choic­es based on cus­tomer pref­er­ence. While it may sound com­plex, it like­ly encom­pass­es many of the things brands already do today, just on a much more per­son­al­ized and mean­ing­ful level.

To learn more about our TE2 tech­nol­o­gy solu­tion that helps mar­keters dri­ve engage­ment and rev­enue, con­tact us here.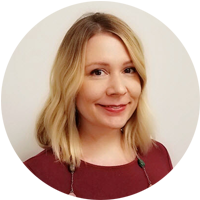 Danielle Chap­man — Prod­uct Evan­ge­list, TE2
Danielle joined TE2's San Diego office in 2015, and has a long his­to­ry of help­ing hos­pi­tal­i­ty, tech­nol­o­gy, con­sumer lifestyle and oth­er brands improve their mar­ket­ing ROI through the use of ad tech and martech tools. When she's not trav­el­ing to resort and theme park venues to advise TE2's cus­tomers on con­tex­tu­al con­tent strate­gies, Danielle is plan­ning her own inter­na­tion­al trav­el and tak­ing advan­tage of all that sun­ny San Diego has to offer. Danielle is a grad­u­ate of the Uni­ver­si­ty of Ore­gon, the Uni­ver­si­ty of Mal­ta and San Diego State University.