accesso Blog Series: Reasons to Give your Guests Cashless Payment Options.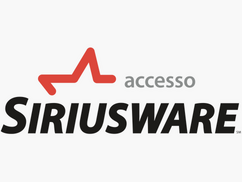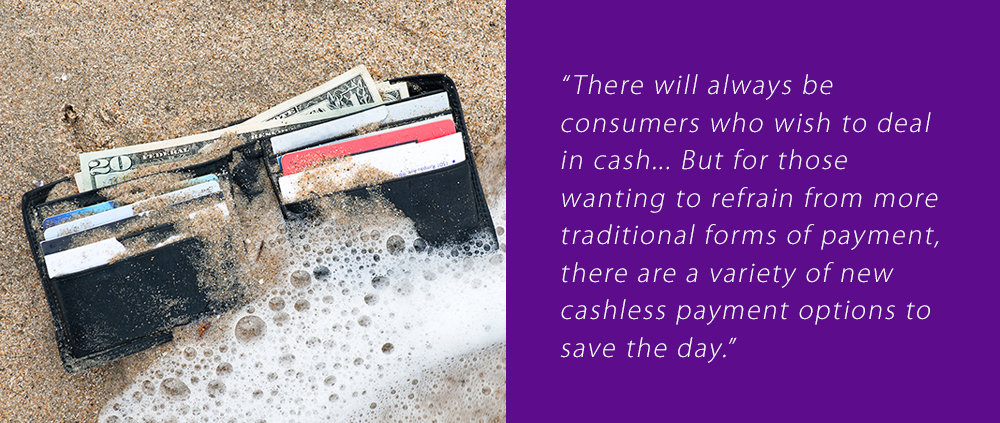 Have you ever spent a glo­ri­ous day frol­ick­ing at the beach, come in from the sun to quench your heat-induced thirst, and sub­se­quent­ly hand­ed the clerk a sandy, sog­gy stack of dol­lar bills to set­tle the tab?
How about that one spring day you left your wal­let in your ski jack­et, con­ve­nient­ly stored away in the lock­er room, because the weath­er had final­ly warmed enough to sport that sweet new base lay­er you've been keep­ing cov­ered? You didn't dis­cov­er your source of pay­ment was miss­ing until you'd hit the cafe­te­ria reg­is­ter at the ski lodge with a tray full of chili fries and fresh pints for the crew.
There will always be con­sumers who wish to deal in cash or swipe their actu­al cred­it card. But for those want­i­ng to refrain from more tra­di­tion­al forms of pay­ment and set­tle the score in oth­er ways, there are a vari­ety of new cash­less pay­ment options to save the day.
I've recent­ly been involved in some regres­sion test­ing of our acces­so Sir­iusware software's inter­face with opti­cal fin­ger­print scan­ners and am intrigued by the lev­el of secu­ri­ty and ease of func­tion­al­i­ty. Per­son­al­ly iden­ti­fi­able infor­ma­tion (Pii) is masked (or obfus­cat­ed for those want­i­ng to throw around some tech jar­gon), cred­it card num­bers are encrypt­ed or tok­enized, and every­thing is tied to a scan of a sin­gle dig­it – or rather fin­ger. So much occurs in the back­end, but what is most amaz­ing is how seam­less­ly check­out can be achieved. Hit Save, have the guest present the appro­pri­ate fin­ger asso­ci­at­ed with their masked card num­ber, Sales index­es the data, and the guest gets their drinks with­out hav­ing to fish a wet $20 bill from their swim suit. Tie that same card to numer­ous fam­i­ly mem­bers' fin­ger­prints and you still earn your sky miles or cash­back bonus or reward points or what­ev­er the bonus du jour might be on your favorite cred­it card.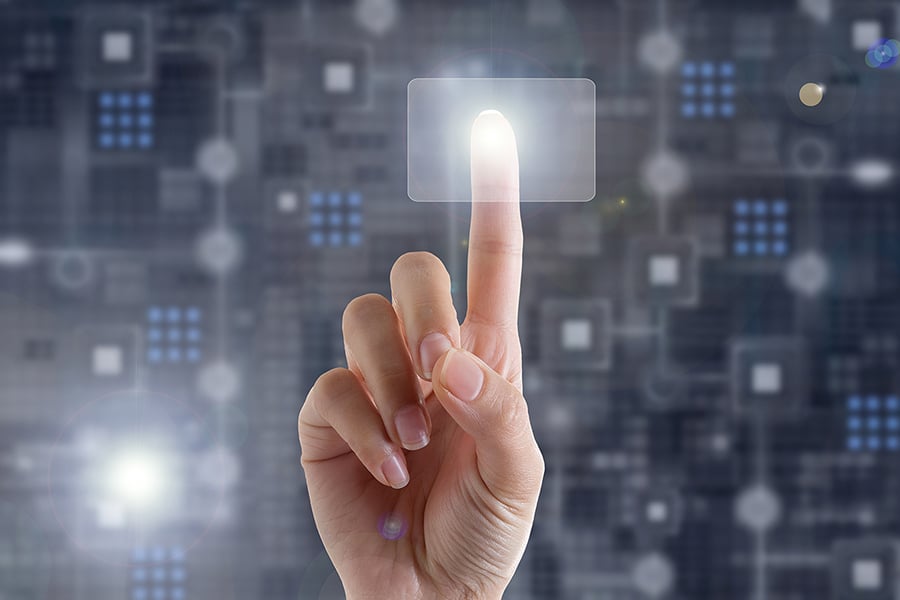 Along those same lines, a child's queu­ing wrist­band or sea­son pass or even sin­gle admis­sion can be either pre-loaded with a set cash val­ue or tied to a cred­it card to allow your child to buy food and bev­er­age items or items from the gift shop. Cash­less func­tion­al­i­ty allows kids the abil­i­ty to act inde­pen­dent­ly (just not too inde­pen­dent­ly) and frees par­ents from hav­ing to con­stant­ly untie the purse strings.

Oppor­tu­ni­ties abound for cross mar­ket­ing using In-House Gift Cards. Try offer­ing your sea­son passh­old­ers a small loy­al­ty award that is auto­mat­i­cal­ly loaded on their account. Your guests will feel val­ued, like they are get­ting free cash, but what you are actu­al­ly offer­ing is a very attrac­tive coupon that will incen­tivize sales! If you give me a free $20 gift card to use in the gift shop, it will make that impulse buy even more attrac­tive. With so many ways to fine-tune expi­ra­tion dates or even valid loca­tions, you can attach as many or as few strings to the offer as necessary.
The pro­mo­tion­al ideas cer­tain­ly don't end at giv­ing out in-house cred­its in the form of gift cards. Give your guests anoth­er rea­son to buy their sea­son pass­es ear­ly by offer­ing a nice per­cent­age pre­mi­um on funds added to sea­son pass­es for a lim­it­ed time. We rec­om­mend about 20 – 25% to have the best results. Your guests will be stoked because they were going to get their pass any­way, but now they have funds loaded on their card to cov­er var­i­ous in-resort expens­es that they were going to incur regard­less – and they get a sub­stan­tial bonus. You have the ben­e­fits of gen­er­at­ing addi­tion­al rev­enue pri­or to the start of the sea­son and mak­ing your cus­tomers hap­py, and you can also amor­tize the expense of giv­ing away all that resort ​'cash' over time rather than get­ting hit all at once.
While no busi­ness nec­es­sar­i­ly wants to make mon­ey from unused gift cards, and accord­ing to Barron's, gift card break­age val­ue has decreased steadi­ly in the past decade, it is a piece of the over­all rev­enue puz­zle. It's bet­ter, how­ev­er, to focus on ways of get­ting con­sumers to use those last few dol­lars. Let them apply their remain­ing bal­ances to a tick­et or pur­chase they were not plan­ning. It's easy enough to run a remain­ing bal­ance query and fire off an email let­ting your cus­tomers know that you'd love to see them again. Cus­tomers get that warm fuzzy feel­ing that you care about them, and you get added sales rather than stale, left­over gift card balances.
The ana­lyt­ics of spend also get a bit more man­age­able when cash is tak­en out of the equa­tion, empow­er­ing you to under­stand your guests. How does one invite a guest to return if that per­son walks up and pays for a tick­et with cash and nev­er pro­vides any Pii or demo­graph­ic infor­ma­tion? How are com­bined spend­ing pat­terns tracked if a fam­i­ly uses dif­fer­ent cred­it cards at var­i­ous points of sales? Get­ting the same card num­ber attached to each fam­i­ly member's pass or fin­ger­prints or wrist­bands allows your cus­tomer rela­tion­ship man­age­ment staff to uti­lize that valu­able data with­out hav­ing to pay to append or merge from var­i­ous data sources.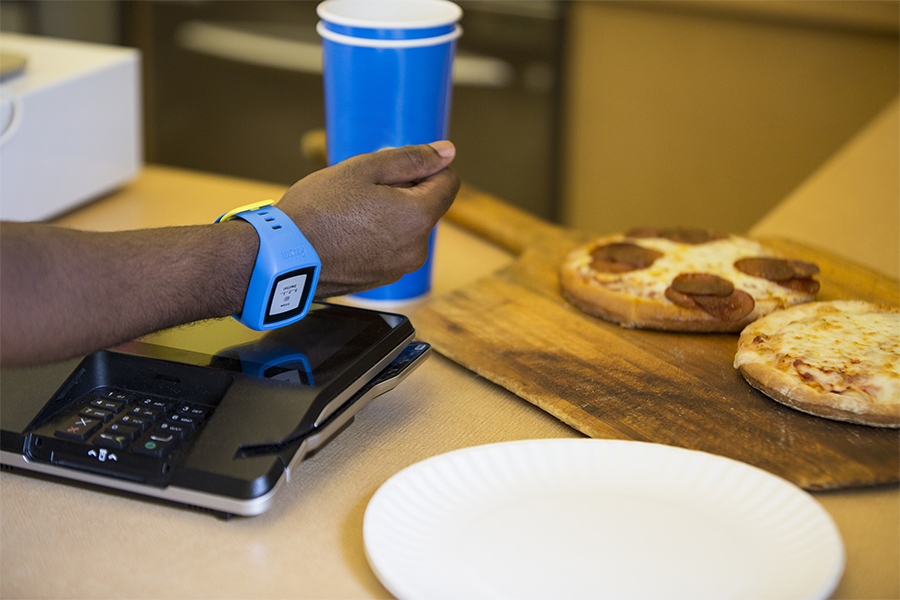 What's more, with both stock and cus­tomiz­able report­ing, loca­tion­al and chrono­log­i­cal intel, incre­men­tal spend data, and spe­cif­ic guest-asso­ci­at­ed demo­graph­ic infor­ma­tion, you can bring a new lev­el of sig­nif­i­cance to that tired old dash­board you've been pre­sent­ing at rev­enue max­i­miza­tion meetings.

What's great about offer­ing and host­ing your own in-house card and cash­less solu­tion ver­sus either going with a low-tech option (like hand­writ­ten gift cer­tifi­cates – do peo­ple still do that?) or some out­sourced, third-par­ty gift card provider, is that you can seam­less­ly inte­grate this into your oth­er tick­et­ing and point-of-sale sys­tems. Pay­ments can be made across all plat­forms (eCom­merce, Call Cen­ter, front­lines, retail, F&B) with no laten­cy with­in the sys­tem. Bal­ances are imme­di­ate­ly updat­ed when a trans­ac­tion is processed for any stored-bal­ance pay­ment method. Data for report­ing pur­pos­es is imme­di­ate­ly avail­able – no wait­ing to hear about spend­ing from a third par­ty. And no float­ing bal­ances to rec­on­cile accounts. It's all in your database.
Such pro­grams are well defined and wide­ly used, so doc­u­men­ta­tion is sol­id and sup­port is read­i­ly avail­able. Exist­ing sys­tem admins and man­agers can quick­ly con­fig­ure items to get your orga­ni­za­tion tak­ing pay­ments in new and dynam­ic ways.
Did I men­tion eCom­merce? Yes, but it deserves a deep­er look. If you are offer­ing In-House Cards at your venue, get­ting your eCom­merce set up to accept these pay­ments online is an impor­tant facet of man­ag­ing the guest expe­ri­ence. You will want to make sure you have the right cus­tomiza­tions in place to allow In-House Cards to be processed as seam­less­ly as if the pass or gift card were in-hand. Online reload­ing can also be offered, which means your guests could even buy gift cards online and have them be paid for with gift cards!
To find out more about how you can accept pay­ments in new and inno­v­a­tive ways, con­tact us here. I cer­tain­ly can't guar­an­tee that some­one won't roll up to your café want­i­ng to pay with a bunch of loose coins or wet dol­lar bills, but acces­so can pro­vide you with some options that might reduce that likelihood.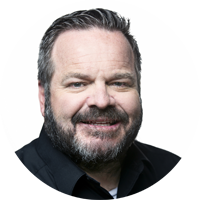 Jef Rah­mey­er — QA Tester, acces­so Siriusware

Jef lives in the moun­tains of Cal­i­for­nia with his wife and daugh­ter. He joined the acces­so team in 2015 after almost a decade work­ing in the ski indus­try. He is now a mem­ber of the qual­i­ty assur­ance and test­ing team for the acces­so Sir­iusware solu­tion. When he's not pok­ing holes in the soft­ware, Jef likes fish­ing, ski­ing, surf­ing, trav­el­ing, and pret­ty much any­thing else that involves the outdoors.