accesso Blog Series: Recruiting for Your Company Culture.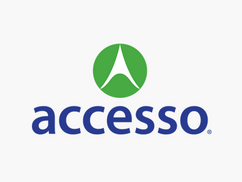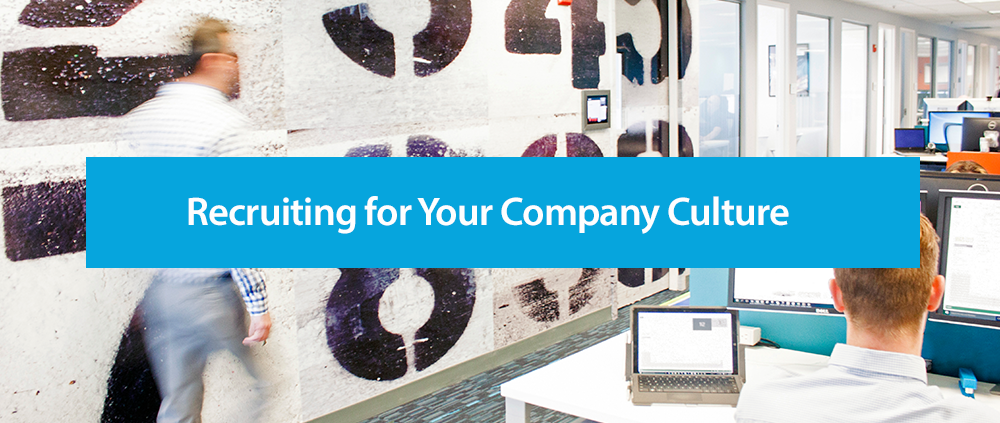 "Our belief is that if you get the cul­ture right, most of the oth­er stuff, like great cus­tomer ser­vice, or build­ing a great long-term brand or empow­er­ing pas­sion­ate employ­ees and cus­tomers will hap­pen on its own."
– Tony Hsieh, Zappos
There is an over­whelm­ing amount of pres­sure these days on tech com­pa­nies to cre­ate a mil­len­ni­al-mind­ed work­place. A place with per­son­al­i­ty and cul­ture. Some­where its peo­ple can go to have break­fast, play games, hang out with their friends, and make a sol­id cap­puc­ci­no with the per­fect amount of froth. A place with good bones and thought­ful lead­ers who are sup­port­ive, inclu­sive and flex­i­ble; who aren't afraid to show­er their teams with the recog­ni­tion they deserve for a job well-done. Most­ly – and, impor­tant­ly – they're seek­ing a great place to work; to col­lab­o­rate and inno­vate on chal­leng­ing new ideas; to learn and to grow pro­fes­sion­al­ly and, per­haps, per­son­al­ly (if they're lucky).
Since the war for tal­ent began over 20 years ago, the hir­ing land­scape has shift­ed from an employ­er-dri­ven mar­ket to one in which job­seek­ers are increas­ing­ly selec­tive about who they want to work for. As a result, the attrac­tion and reten­tion of great employ­ees has also become hard­er. More often than not, espe­cial­ly with com­pa­ra­ble job oppor­tu­ni­ties, cul­ture is heav­i­ly assessed dur­ing a candidate's deci­sion-mak­ing process on whether or not they accept an offer.
Study upon study and innu­mer­able sur­veys are con­duct­ed every year to under­stand what tech tal­ent want most out of an employ­er. Sites like LinkedIn and Glass­door make it eas­i­er for those on the out­side to get an inside look of what it could be like to work for the tech giants of the world and the list of ideals grows longer. While its rank of impor­tance may vary year over year, com­pa­ny cul­ture has always remained on the spec­trum. It has become even more impor­tant in recent years as online social con­nect­ed­ness is increas­ing­ly embed­ded in our lives, allow­ing the shar­ing of per­son­al and pro­fes­sion­al infor­ma­tion to hap­pen almost instan­ta­neous­ly. To adjust, acces­so has con­tin­u­al­ly evolved its cul­ture – some­thing which hap­pened nat­u­ral­ly due to our rapid growth, but also out of the neces­si­ty to meet the tal­ent demands of our ever-chang­ing tech­nol­o­gy indus­try which dic­tates how we con­duct busi­ness and deliv­er solutions.
Quan­ti­fy­ing ​
"

Per­fect"

In my for­mer life as an agency recruiter, I had the advan­tage of work­ing with mul­ti­ple clients in dif­fer­ent indus­try ver­ti­cals that were all look­ing for a vari­a­tion of the same skill sets. Each client had at least one pur­ple squir­rel they sought, the hard-to-find skill set that was a per­fect match for their needs. An engi­neer in the DoD sec­tor with a gov­ern­ment secu­ri­ty clear­ance did not fit the require­ments for hos­pi­tal­i­ty clients. Those can­di­dates in turn could not ful­fill the same tech­ni­cal roles in edu­ca­tion. 20+ years of expe­ri­ence work­ing with the school sys­tem as a Pro­gram­mer Ana­lyst meant noth­ing when the hir­ing man­ag­er want­ed a Web Devel­op­er with eCom­merce expe­ri­ence. There were days I would talk to 50+ can­di­dates who were all smart, ambi­tious, dri­ven, pas­sion­ate, fun­ny and were a fit some­where… but, not where my client need­ed them, which was on their team. Those days, I went home to my own fam­i­ly feel­ing like I dis­ap­point­ed all of these good peo­ple who tru­ly believed that some­one was going to help them dur­ing The Great Recession.

I need­ed to self-reflect. Why were all devel­op­ers not cre­at­ed equal­ly? Beyond the tech­ni­cal, what ques­tions was I ask­ing to deter­mine ​"fit"? Why was I ask­ing those ques­tions? What was I try­ing to get out of their answers and how impor­tant was it to fill­ing the role? If I believed in some­one who wasn't a 100% match for the role, how could I per­suade my client to take a chance? How could I make them listen?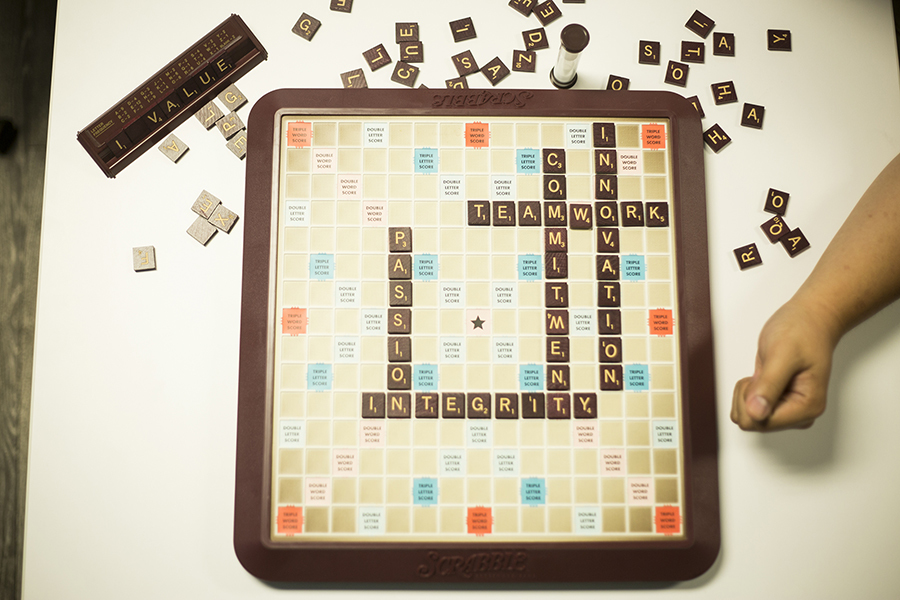 "With­out data, you're just anoth­er per­son with an opin­ion."
– Dr. W. Edward Demings
I need­ed facts. I need­ed to try and quan­ti­fy a whole lot of intan­gi­bles. I cre­at­ed a score­card and start­ed break­ing down the things my clients were seek­ing in their ​"per­fect" can­di­date into four match cat­e­gories: Tech­ni­cal, Func­tion­al, Cul­tur­al, Situational.
You see, pur­ple squir­rels do exist, although they may be more of a vio­let or laven­der col­or depend­ing on who you ask. ​"Per­fect," in this case, is in the eye of the inter­view­er and if there are mul­ti­ple, the per­cep­tion of ​"per­fect" will be skewed. By arm­ing myself with data to either sup­port or dis­cour­age the hir­ing of a can­di­date, I became more con­fi­dent in my abil­i­ties to under­stand what my hir­ing man­agers need­ed and more hon­est with myself, as well as with the can­di­date, about his or her match to a role. I began to pro­vide a more con­sul­ta­tive expe­ri­ence for both and in turn built trust and improved my efficiency.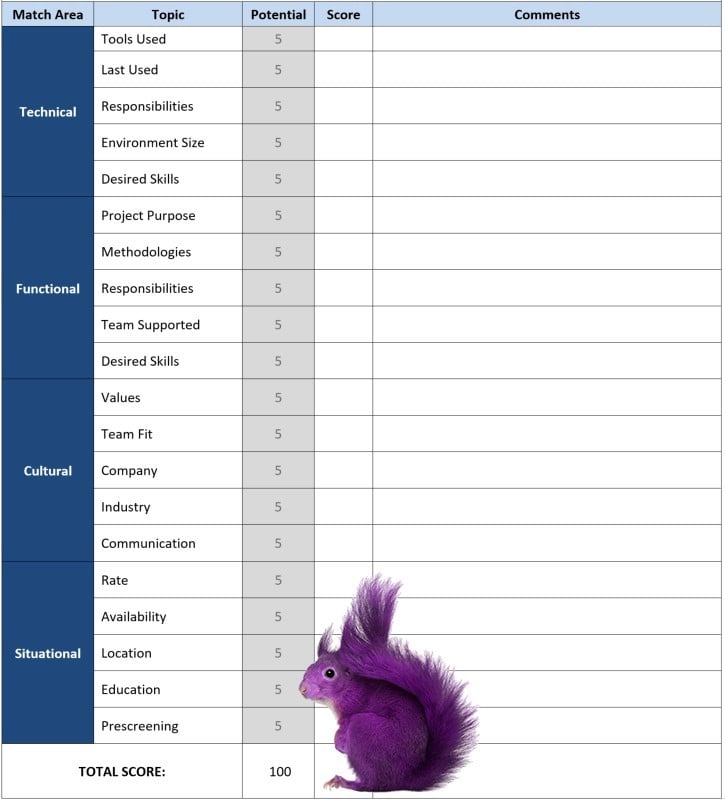 Back to Culture
As I start­ed going through this exer­cise, I began to real­ize that the cul­tur­al piece had a huge impact on whether or not a client hired some­one. Hir­ing man­agers could have five can­di­dates who were all tech­ni­cal­ly capa­ble, ful­filled all the right func­tion­al require­ments and checked each box on the sit­u­a­tion­al aspects. How­ev­er, if a can­di­date was not a good cul­ture fit or if their val­ues and ideals didn't match the team and/​or com­pa­ny, the client would not hire them. Man­agers were more will­ing to be flex­i­ble on the require­ment of spe­cif­ic tech­nolo­gies or expe­ri­ence than they were on the require­ment that the per­son be a good match to the organization.
So, where do you start? How do you attract, hire and retain the best tal­ent for your com­pa­ny culture?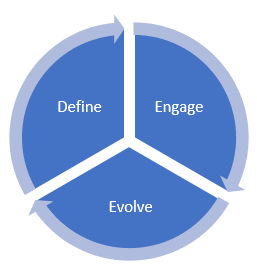 Define your cul­ture.
A company's cul­ture is a blend of its vision, mis­sion and val­ues; its peo­ple; the prod­ucts and ser­vices as well as the tech­nolo­gies and process­es that make up how it oper­ates; and, its clients.
Once com­pa­ny cul­ture has been defined, tal­ent attrac­tion can begin. This is prob­a­bly one of the biggest hur­dles for any grow­ing com­pa­ny but is also, arguably, the most impor­tant step in hir­ing the right team for your com­pa­ny. Recruit­ment mar­ket­ing plays a big part in get­ting your employ­er brand out to the gen­er­al can­di­date pop­u­la­tion and if the mar­ket­ing is done well and the cul­ture is por­trayed hon­est­ly, the right pur­ple squir­rels for your com­pa­ny will come.
Ask your­self: What does cul­ture mean to you? What is the per­son­al­i­ty you want for your com­pa­ny? What does your com­pa­ny stand for? How do you want to be viewed by your peers and com­peti­tors, your team, your customers?
Engage your cul­ture.
Your com­pa­ny cul­ture is shown from the minute you com­mu­ni­cate with a can­di­date. That email you send or job ad that you post sets the tone for how your company's cul­ture is per­ceived by future employ­ees. As you move through the hir­ing process, that per­cep­tion is fur­ther inter­pret­ed there­fore trans­paren­cy is impor­tant. Train your inter­view­ers and hir­ing man­agers on how to engage with can­di­dates to allow for mean­ing­ful dis­cus­sions – it's not an interrogation.
As you inter­view, assess­ing tech­ni­cal, func­tion­al and sit­u­a­tion­al align­ment is rel­a­tive­ly easy. Can­di­dates either do or don't have expe­ri­ence work­ing with a spe­cif­ic tool (tech­ni­cal) in a spe­cif­ic way (func­tion­al) and have per­son­al life sit­u­a­tions that may or may not meet the require­ments for the role you're try­ing to fill (i.e. they need to work remote­ly, you need some­one onsite).
The cul­tur­al piece is not as tan­gi­ble and can be a bit more dif­fi­cult to assess. But, it can be done by ask­ing ques­tions… lots and lots of ques­tions. My favorite method is the Five Ws and How. It's impor­tant to nev­er assume you know some­thing about a can­di­date that they did not dis­close to you. Learn about their goals and val­ues, teams they've worked on and super­vi­sors they loved. Ask about their favorite project and com­pa­ny; ask why. Then, STOP and lis­ten to how they're answer­ing it. Is there excite­ment or pas­sion or pride in their descrip­tions? Hope­ful­ly, there's all three and in the areas you need them to be.
Remem­ber, as you're inter­view­ing for the most ​"per­fect" match pos­si­ble to your orga­ni­za­tion, can­di­dates are inter­view­ing you just the same. I've learned that the score­card goes both ways and that if I'm going to ask a ques­tion, I bet­ter be pre­pared to speak to how it relates to the posi­tion I'm try­ing to fill. At acces­so, we encour­age our can­di­dates to ask ques­tions through­out the process and real­ly eval­u­ate their poten­tial work envi­ron­ment and team when inter­view­ing in-per­son. They meet with all lev­els, from peers they'll be work­ing with and their direct man­ag­er to senior and exec­u­tive lead­er­ship. There is ample oppor­tu­ni­ty along the way for them to gauge our com­pa­ny cul­ture and whether we're a good match for them.
Evolve your culture.
Now that you've hired your pur­ple squir­rels, there's not much else to do when it comes to com­pa­ny cul­ture, right? FALSE. As prod­ucts and ser­vices change to adapt to soci­etal influ­ences, so should your com­pa­ny cul­ture. This not only helps with the attrac­tion and hir­ing of new tal­ent, but is also extreme­ly impor­tant in the reten­tion of the stel­lar tal­ent you've already hired.
The inter­views shouldn't stop now that the can­di­date has turned into an employ­ee. Con­tin­ue to con­nect with your team reg­u­lar­ly to sin­cere­ly under­stand and sup­port what dri­ves them. Fol­low-up and action tak­en from feed­back gath­ered dur­ing one-on-one ses­sions, team meet­ings, employ­ee engage­ment sur­veys or pure­ly through obser­va­tion can help con­tribute to your company's evolv­ing cul­ture by guid­ing lead­ers to mak­ing more informed deci­sions per­tain­ing to the well-being of their peo­ple, prod­ucts and ser­vices. Suc­cess­ful cul­ture change can­not be a man­date, signed, sealed and deliv­ered. It is a col­lab­o­ra­tive effort, often unin­ten­tion­al, and ​"it lives in the col­lec­tive hearts and habits of peo­ple and their shared per­cep­tion" as Har­vard Busi­ness Review authors Bryan Walk­er and Sarah A. Soule recent­ly wrote in a 2017 arti­cle on chang­ing com­pa­ny cul­ture.
Defin­ing, engag­ing and evolv­ing your company's cul­ture is a con­tin­u­ous cycli­cal process. In your pur­suit of becom­ing an ide­al employ­er for tal­ent­ed tech pro­fes­sion­als, you must reflect on your own com­pa­ny cul­ture. You must real­ize your suc­cess­es and short­com­ings and not be afraid to meet areas of oppor­tu­ni­ty head-on. Mil­len­ni­al-mind­ed or not, your future employ­ees will appre­ci­ate it.
Our vision is to con­nect vis­i­tors and venues with pur­pose, pas­sion and partnership.
Our mis­sion is to be the pre­mier tech­nol­o­gy part­ner with­in the leisure, enter­tain­ment and cul­tur­al mar­kets by pro­vid­ing inno­v­a­tive and secure com­merce solu­tions backed by inspired peo­ple with a relent­less com­mit­ment to service.
To learn more about our com­pa­ny cul­ture, click here.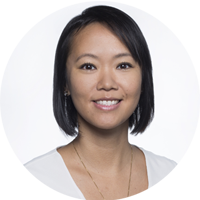 Trinh Force — Recruit­ing Manager
Trinh is the Recruit­ing Man­ag­er for acces­so and has been with the com­pa­ny since 2015. Dur­ing this time, she has been respon­si­ble for the strat­e­gy and exe­cu­tion of all recruit­ing-relat­ed efforts. In her spare time, she likes to hang out with her 3 boys (hus­band includ­ed) named What, Spare and Time.