accesso Blog Series: Score With Dynamic Pricing!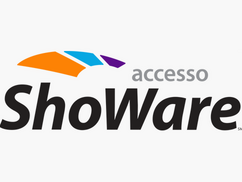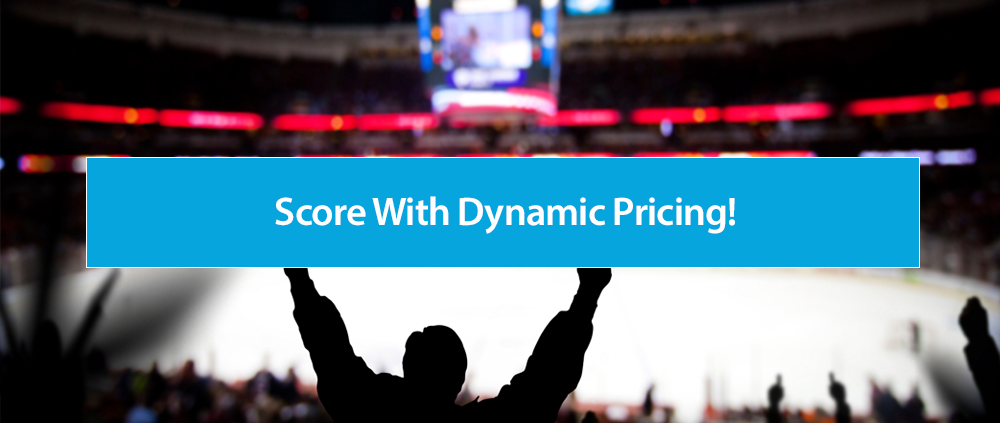 With the abun­dance of cus­tomer touch-points avail­able today, ensur­ing that each inter­ac­tion with your fans is as effi­cient, seam­less and mean­ing­ful as pos­si­ble is crit­i­cal to acquir­ing and main­tain­ing loy­al­ty. And, as the cus­tomer expe­ri­ence begins long before they step foot onsite, nowhere is this more impor­tant than with the pur­chase of a ticket.

The mod­ern, dig­i­tal­ly con­nect­ed cus­tomer is seek­ing choice, trans­paren­cy, sim­plic­i­ty and per­son­al­ized expe­ri­ences through­out the pur­chas­ing process. While the cost of an item nat­u­ral­ly plays a role in the deci­sion to pur­chase, to the tech­no­log­i­cal­ly empow­ered cus­tomer, the over­all expe­ri­ence car­ries more weight than spe­cif­ic prod­ucts and pric­ing in build­ing cus­tomer loy­al­ty and influ­enc­ing future decision-making.
The key to craft­ing a pos­i­tive pur­chas­ing expe­ri­ence for your fans is to under­stand who your cus­tomers are – keep­ing a fin­ger on the pulse of their pat­terns, behav­iors and pref­er­ences – and stay­ing cur­rent with indus­try trends. With­in the sports indus­try, one of the major tick­et­ing trends in the past sev­er­al years has been dynam­ic pric­ing. Let's take a quick look at the his­to­ry of this strat­e­gy and see how it can be employed by sports fran­chis­es from hock­ey teams to foot­ball leagues to dri­ve rev­enue for your orga­ni­za­tion while meet­ing the needs of your fans.
Dynam­ic pric­ing – also known as real-time pric­ing – is a strat­e­gy applied to eCom­merce and retail that uti­lizes vari­able pric­ing as opposed to tra­di­tion­al fixed pric­ing. It has been in prac­tice since the 1980s when Robert Cran­dall, for­mer chair­man of Amer­i­can Air­lines, intro­duced ​"super-saver" fares, with tick­et prices fluc­tu­at­ing based on seat avail­abil­i­ty. In the near­ly 40 years since Cran­dall first pio­neered this strat­e­gy, dynam­ic pric­ing has con­tin­ued to increase in pop­u­lar­i­ty through­out a wide vari­ety of indus­tries. Ride-shar­ing ser­vices, theme parks, auto deal­er­ships and toll lanes are just a few exam­ples of the expan­sive list of pri­vate and pub­lic busi­ness sec­tors rou­tine­ly tak­ing advan­tage of this practice.
Dynam­ic pric­ing can be immense­ly ben­e­fi­cial to busi­ness oper­a­tors. By opti­miz­ing pric­ing based on real-time results, sales and prof­it poten­tial can be max­i­mized for each item. This strat­e­gy also allows oper­a­tors to stay up to speed with the ever-evolv­ing changes in the com­pet­i­tive land­scape and with the behav­iors of their cus­tomer base.
It is impor­tant to remem­ber that, in many ways, your fans are more intrin­si­cal­ly dynam­ic than you are. The prac­tice of com­par­i­son shop­ping – search­ing for the best prod­uct, price and reviews – is on the rise and shows no sign of slow­ing down. By imple­ment­ing a sol­id dynam­ic pric­ing strat­e­gy, oper­a­tors can stay flex­i­ble and keep up with changes in com­peti­tor pric­ing, as well as the ebb and flow of sup­ply and demand.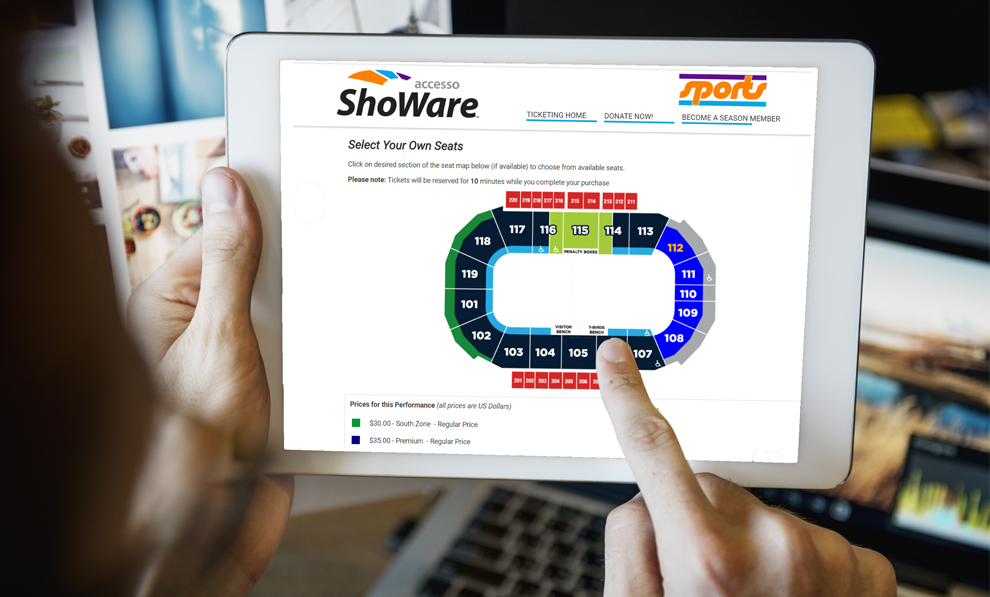 One of the most com­mon dilem­mas that busi­ness face when con­sid­er­ing mak­ing the switch to a dynam­ic pric­ing mod­el is the risk of encoun­ter­ing push-back from cus­tomers. This may be due to the very fine line between dynam­ic pric­ing and per­son­al­ized pric­ing, in which the price of a prod­uct varies based on cus­tomer-relat­ed attrib­ut­es, a strat­e­gy that is eth­i­cal­ly ques­tion­able and has been shown to weak­en con­sumer con­fi­dence. How­ev­er, as dynam­ic pric­ing gains trac­tion and pop­u­lar­i­ty with­in a mul­ti­tude of indus­tries, cus­tomers are more aware, famil­iar and com­fort­able with the prac­tice and it is rapid­ly gain­ing social acceptance.

Gart­ner Research direc­tor Chris Fletch­er sug­gests three basic rules to fol­low when imple­ment­ing a dynam­ic pric­ing strategy:
Devel­op dig­i­tal solu­tions – To ensure seam­less oper­a­tion for both the oper­a­tor and cus­tomer, pric­ing con­fig­u­ra­tion must be auto­mat­ed with the assis­tance of algo­rithms. We are in the midst of a mobile rev­o­lu­tion: accord­ing to Juniper Research, $

32

bil­lion in glob­al tick­et pur­chas­es will be made via mobile device by

2019

. If your pric­ing strat­e­gy can­not be imple­ment­ed on a mobile plat­form, you will lim­it your poten­tial.


Be dynam­ic – You need to be able to adjust your pric­ing in real-time to stay up-to-the-minute with com­pet­i­tive pric­ing and the behav­ioral pat­terns of your cus­tomers.


Be defen­si­ble – The method­ol­o­gy and rea­son­ing behind your strat­e­gy must be com­mu­ni­cat­ed to cus­tomers. By being up front and imple­ment­ing full trans­paren­cy, you can work to coun­ter­act any con­cerns your cus­tomers may have and explain what's in it for them. The New York Yan­kees, for exam­ple, have a Dynam­ic Pric­ing

FAQ

list­ed on their website.
On a very rudi­men­ta­ry lev­el, sports and enter­tain­ment venues have exper­i­ment­ed with dynam­ic pric­ing for years through sim­ple ​"Advance" and ​"Day of Show" tick­et prices. As many tick­et­ing man­agers can attest, hav­ing the abil­i­ty to con­fig­ure these two prices has become near­ly ubiq­ui­tous on tick­et­ing plat­forms. Com­mon­ly, the dif­fer­ence is only a few dol­lars, which is enough to pro­vide ear­ly tick­et-pur­chasers with a small reward for plan­ning ahead, but not too high that it alien­ates those who wait­ed to pur­chase. While prof­itable to some degree, this basic ​"date-dri­ven" strat­e­gy does not take true fac­tors of sup­ply and demand into account and is there­fore less attuned to over­all trends in the marketplace.
When we think about true dynam­ic pric­ing, what we are refer­ring to is inven­to­ry-based dynam­ic pric­ing. Inven­to­ry-based dynam­ic pric­ing allows oper­a­tors to take prime advan­tage of sup­ply and demand prin­ci­ples to direct­ly increase their bot­tom line. This can help venues max­i­mize rev­enue dur­ing times of increased demand, encour­age pur­chas­es dur­ing peri­ods of slow­er demand and incen­tivize sea­son tick­et pur­chas­es ear­li­er in the sea­son cycle.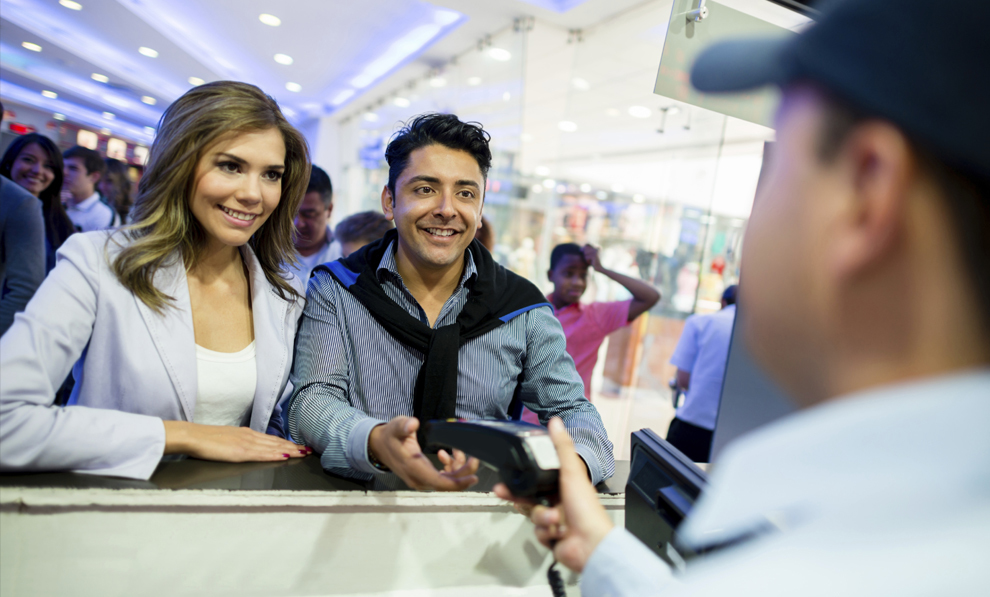 Today, this tech­nol­o­gy is more acces­si­ble than ever before – in large part due to the increased flex­i­bil­i­ty and con­trol that tick­et­ing solu­tions now pro­vide to the end-user. Box office man­agers and venue oper­a­tors can now con­fig­ure dynam­ic pric­ing direct­ly from the back-end of their tick­et­ing sys­tem, man­ag­ing inven­to­ry and pric­ing changes with incred­i­ble ease while effort­less­ly dri­ving rev­enue. One or more price changes can be pre-sched­uled and linked to pre-set thresh­olds. As inven­to­ry is auto­mat­i­cal­ly mon­i­tored, the price change is instant­ly deployed when the thresh­old is reached.
Dynam­ic pric­ing can be per­ceived as risky, and some orga­ni­za­tions with large fan bases can be hes­i­tant to embrace a strat­e­gy that could alien­ate their most loy­al cus­tomers. It is impor­tant to real­ize that a suc­cess­ful dynam­ic pric­ing strat­e­gy can actu­al­ly reward your most loy­al fans, while also help­ing your orga­ni­za­tion. For exam­ple, you could offer a dis­count­ed $20 sin­gle-game tick­et to the first 100 pur­chasers before the price is raised and announce this in an eblast to your sea­son passh­old­ers, so they receive first priority.
Don't for­get that the right tick­et­ing solu­tion will give you a vari­ety of pric­ing and pro­mo­tion­al tools to use, and while you're offer­ing your most loy­al fans first access to this spe­cial dis­count, you can still run oth­er pro­mo­tions that tar­get new audi­ences. Some­thing as sim­ple as a $5 coupon code through a social media post or radio ad can make a big dif­fer­ence for price-sen­si­tive cus­tomers (even if your inven­to­ry-based dynam­ic pric­ing pro­gram has already raised the tick­et price by $20 after sell­ing 90% of your inven­to­ry). Most tick­et­ing sys­tems will allow you to con­trol the num­ber of redemp­tions and ren­der a code unus­able after a cer­tain amount, so that you do not need to man­age this manually.
As com­pe­ti­tion with­in the eCom­merce and retail mar­kets con­tin­ues to increase, dynam­ic pric­ing presents orga­ni­za­tions with the oppor­tu­ni­ty to stay ahead of the curve and adjust pric­ing based on a vari­ety of fac­tors unique to their venue. When imple­ment­ed suc­cess­ful­ly, dynam­ic pric­ing will dri­ve cus­tomer con­ver­sion, reten­tion and sat­is­fac­tion while increas­ing prof­itabil­i­ty. The intu­itive and auto­mat­ed fea­tures offered by our acces­so solu­tions keep you at the fore­front of this trend and help you deliv­er max­i­mum val­ue in today's evolv­ing and demand­ing mar­ket. To learn more, con­tact us here.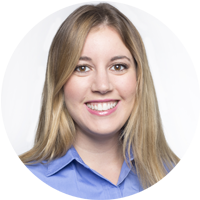 Katie Reil­ly — Dig­i­tal Mar­ket­ing Manager
Katie joined the acces­so team in 2016 and man­ages our con­tent and pres­ence online. She began her mar­ket­ing career in the per­form­ing arts, work­ing in group sales for the nation's old­est con­tin­u­ous­ly-oper­at­ed the­atre where she played intri­cate games of ​"Seat­ing Chart Tetris" in order to accom­mo­date large school groups. Katie is a grad­u­ate of The Col­lege of William & Mary and New York Uni­ver­si­ty, and when she's not strate­giz­ing our dig­i­tal cam­paigns, she enjoys all things musi­cal the­atre, learn­ing how to be a new mom, and trav­el­ing around the world while dis­cov­er­ing the best cheese shops along the way.