accesso Blog Series: Viewing Clients as Guests.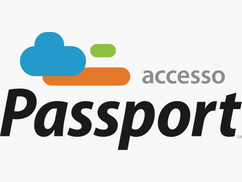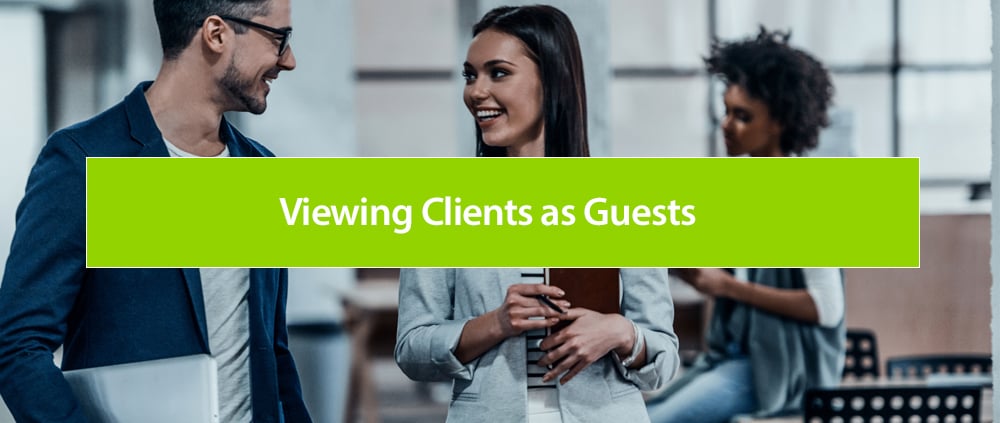 I grew up in Estes Park, Col­orado. It's a small moun­tain town at the entrance to Rocky Moun­tain Nation­al Park, whose econ­o­my is almost sole­ly based on tourism. From a young age, I learned that hap­py cus­tomers were the key to a suc­cess­ful sum­mer, and many of them returned year after year to the same restau­rants and shops. The leisure and enter­tain­ment indus­try must be in my blood, because after col­lege I moved to Orlan­do to start my career at Walt Dis­ney World. Dis­ney taught me to take cus­tomer ser­vice to the next lev­el, view­ing the patrons as guests in our home and to do every­thing with­in our pow­er to make them com­fort­able and exceed their expec­ta­tions. As with many in our indus­try, my jour­ney has tak­en me from oper­a­tions to sup­port, from front line to lead­er­ship, and from Orlan­do to around the world. The one con­stant that I can always count on in any role or any cul­ture is that world class guest ser­vice is always paramount.
When my path brought me to acces­so, I imme­di­ate­ly con­nect­ed with the con­cept of treat­ing the client as a guest. From my first day it was evi­dent that the acces­so team were com­plete­ly com­mit­ted to the clients' sat­is­fac­tion. My first meet­ing was a week­ly team recap that focused on which attrac­tions were get­ting ready to open for the sea­son, which had spe­cial events run­ning, and gen­er­al­ly what we need­ed to do that week to ensure that those clients ran smooth­ly. A ​"do what­ev­er it takes" atti­tude was evi­dent not only in my Client Ser­vices team, but also with the soft­ware engi­neers, QA team, and net­work group. Even though I was new to the tech­nol­o­gy field, it was easy to apply a life­time of guest ser­vice lessons to the rela­tion­ships I had with our clients. I quick­ly learned that to be suc­cess­ful, a Soft­ware as a Ser­vice (SaaS) busi­ness needs to place an equal empha­sis on the ​"Soft­ware" and the ​"Ser­vice."
How can you ensure that your ven­dors are pro­vid­ing you world-class ser­vice? Through my own expe­ri­ence, I've found four aspects of guest ser­vice to be the most important.
1. A true com­mit­ment to Part­ner­ship.
There are hun­dreds of ven­dors to choose from, each of whom like­ly pro­vides a qual­i­ty prod­uct or ser­vice. (Oth­er­wise, they would be out of busi­ness!) The real dif­fer­ence comes in find­ing a ven­dor that views them­selves not as a sup­pli­er, but rather as a part­ner with their client. I want some­one who is as invest­ed in my busi­ness as I am, and takes care to ensure that my needs are antic­i­pat­ed, met, and exceed­ed. After the sale is closed, what does the rela­tion­ship look like? Do I have a per­son­al con­nec­tion with some­one at the ser­vice provider? Do they know me? Do they know my busi­ness? We all wear sev­er­al dif­fer­ent hats, and I need to know that some­one has my back while I'm out recruit­ing, or train­ing, or oper­at­ing dur­ing the sea­son. I want to know that I can count on some­one through­out the year, not just when the con­tract is up for renewal.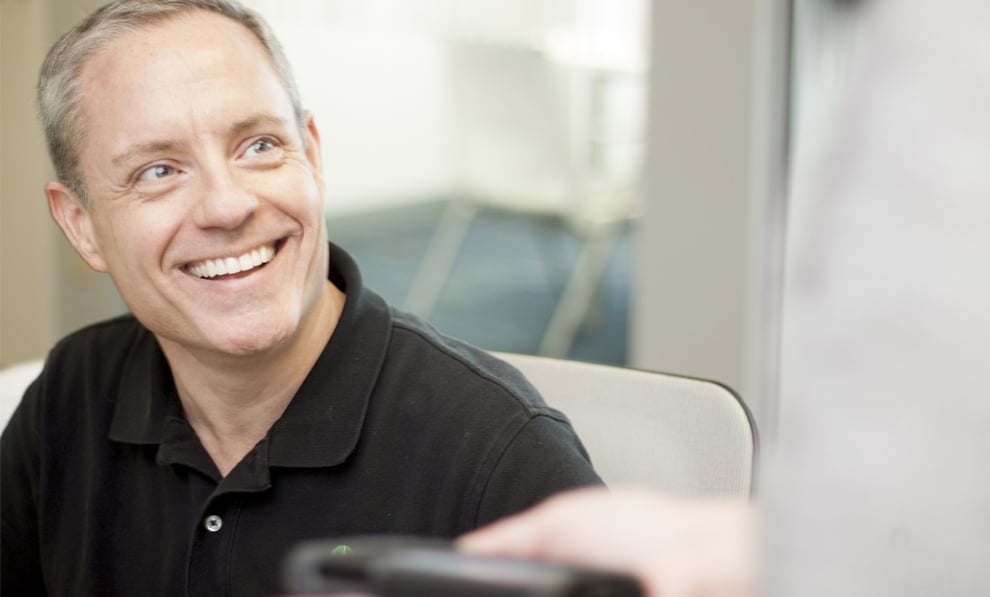 2. Sup­port hours that match your busi­ness.
​"We work while oth­ers play." I learned that phrase the first day at Dis­ney, and it's stuck with me all these years. The attrac­tions indus­try is busiest when chil­dren are out of school, fam­i­lies are on hol­i­day, and when peo­ple with 9 – 5 jobs get off of work. That's been a fact since my first job in Col­orado, and cer­tain­ly con­tin­ues to this day. When I was in park oper­a­tions, noth­ing frus­trat­ed me more than need­ing assis­tance from a sup­port area and get­ting someone's voice mail (or even worse – a phone that rang for­ev­er with­out any­one answer­ing!). How was I sup­posed to take care of the upset guests stand­ing in front of me? When I moved out of oper­a­tions into sup­port roles, I vowed nev­er to let that hap­pen to areas that I super­vised. You should demand 24⁄7 sup­port from real peo­ple – because after all your guests sure do!
3. A busi­ness mod­el that ensures mutu­al­ly ben­e­fi­cial ​"wins."
I like work­ing with peo­ple who are as invest­ed as I am in the results. When peo­ple have skin in the game, I know they're moti­vat­ed to go above and beyond to be suc­cess­ful. That's why our eCom­merce mod­el is trans­ac­tion­al. The more tick­ets our clients sell, the hap­pi­er they are and the more rev­enue we gen­er­ate. It's in our best inter­ests to ensure that the net­work is run­ning smooth­ly, that the prod­ucts are con­fig­ured cor­rect­ly, and that the ver­biage and images work togeth­er seam­less­ly to entice the end user to want to make a pur­chase. Every week we have our Client Ser­vices team spend time review­ing each of our clients' eCom­merce stores, and we take care to assign the team mem­bers to clients that they do not reg­u­lar­ly work with. This way we're able to ensure a fresh pair of eyes to go through the guest jour­ney. Their reviews aren't lim­it­ed sole­ly to the web store either, we have them click through the client's web­site to make sure there are no bro­ken links or any­thing else out of place. It's easy to get caught up in what you've been work­ing on, so this is a good way for us to shift the men­tal focus for a lit­tle while and look at some­thing new. A pleas­ant side effect is that the entire team gains broad expo­sure to the var­i­ous ways our clients uti­lize the fea­tures in the solu­tion, and often they're able to take fresh ideas back to their own clients which can help dri­ve sales.
4. Com­pa­ny Culture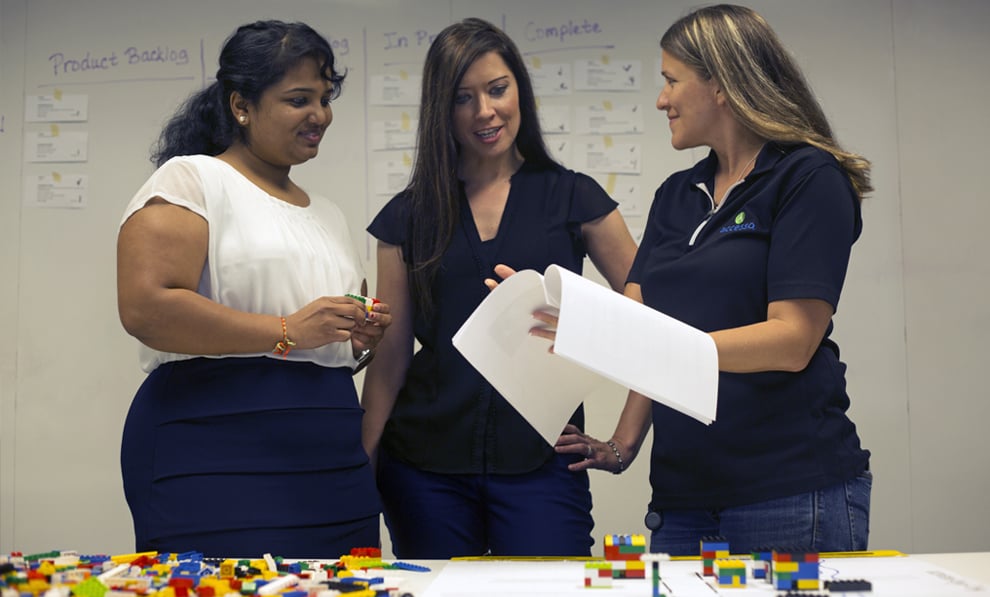 "How" you do some­thing is just as impor­tant as ​"what" you do. (Or if you pre­fer, ​"the ends do not jus­ti­fy the means!"). I'm hap­py to have found a place to work that shares my val­ues. While my work itself is enjoy­able, (it is stim­u­lat­ing and con­stant­ly chal­leng­ing me to learn more), I have the most enthu­si­asm for the peo­ple I work with and the cul­ture I work in every day. I know our exec­u­tive lead­er­ship cares about me and my fel­low team­mates, and I strive to give that same care and atten­tion to my team, who in turn pass it along to our clients and their guests. We don't take short­cuts, we choose the right path, and when we make a mis­take we own up to it and make it right. Years ago, the acces­so team worked togeth­er to define our company's five core val­ues: Com­mit­ment, Inno­va­tion, Pas­sion, Team­work, and Integri­ty. Our inter­nal peer recog­ni­tion pro­grams are based on reward­ing team mem­bers who exhib­it those five core val­ues. If some­one stays late or works over their week­end on a project with a tight dead­line – their peers thank them for their Com­mit­ment and Pas­sion! If some­one comes up with a new piece of code which speeds up the pur­chase process for guests – their peers thank them for their Inno­va­tion! If some­one takes the time out of an already jam-packed day to sit with a new col­league and go over a par­tic­u­lar­ly com­plex prod­uct set up – their peers thank them for their Team­work! Our team is reward­ed for tak­ing care of the clients and doing so in a con­sci­en­tious way.
Although I've trad­ed the moun­tains of Col­orado for the beach­es of Flori­da, I'm thrilled with where my jour­ney has tak­en me. I'm hap­py to live and work in the epi­cen­ter of the leisure and enter­tain­ment indus­try, and even hap­pi­er to be part of a com­pa­ny which pro­vides out­stand­ing ser­vice to our clients and their guests.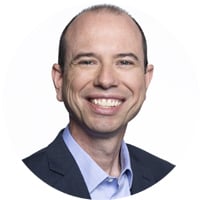 Bran­don Holst – Vice Pres­i­dent, Glob­al Implementation
Bran­don Holst is the Vice Pres­i­dent of Glob­al Imple­men­ta­tion for acces­so Pass­port. He lives in Orlan­do with his wife and 3‑year-old son, and when they're not play­ing in the theme parks they enjoy trav­el­ing to expe­ri­ence new peo­ple and cultures!