accesso Blog Series: Volunteering with a Purpose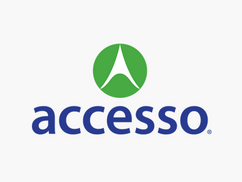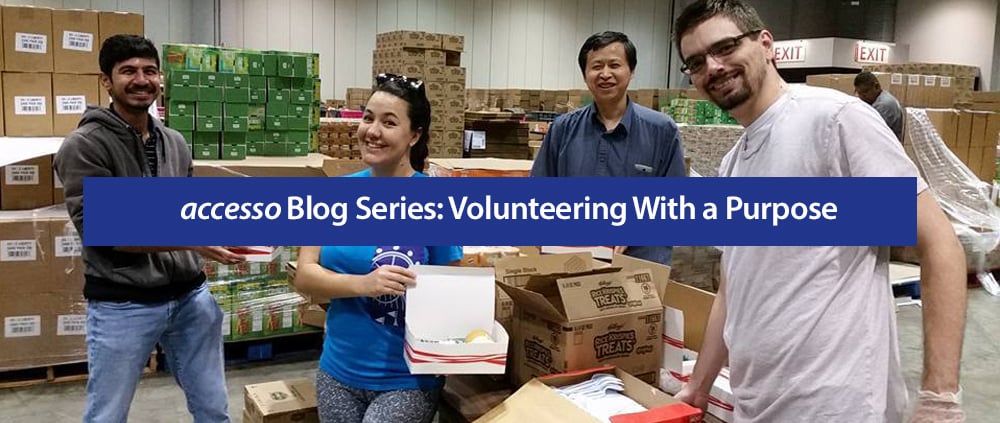 The world today is more con­nect­ed than ever, and we real­ize our busi­ness not only impacts our clients and employ­ees but the glob­al com­mu­ni­ty as well. That's why we pro­vide vol­un­teer time each year for our team mem­bers to give back to a char­i­ta­ble orga­ni­za­tion of their choice. Some­times these are indi­vid­ual pas­sions, where­as oth­er times, team mem­bers or offices will select an orga­ni­za­tion and vol­un­teer togeth­er as a group. Since we intro­duced this ben­e­fit in 2016 we have been absolute­ly thrilled to see so many of our team mem­bers mak­ing a dif­fer­ence in their com­mu­ni­ties, and we've also learned that those who are uti­liz­ing this ben­e­fit find it very grat­i­fy­ing. Read on to learn about some of their stories!
Ani­mal Com­pas­sion Team — Fres­no,
CA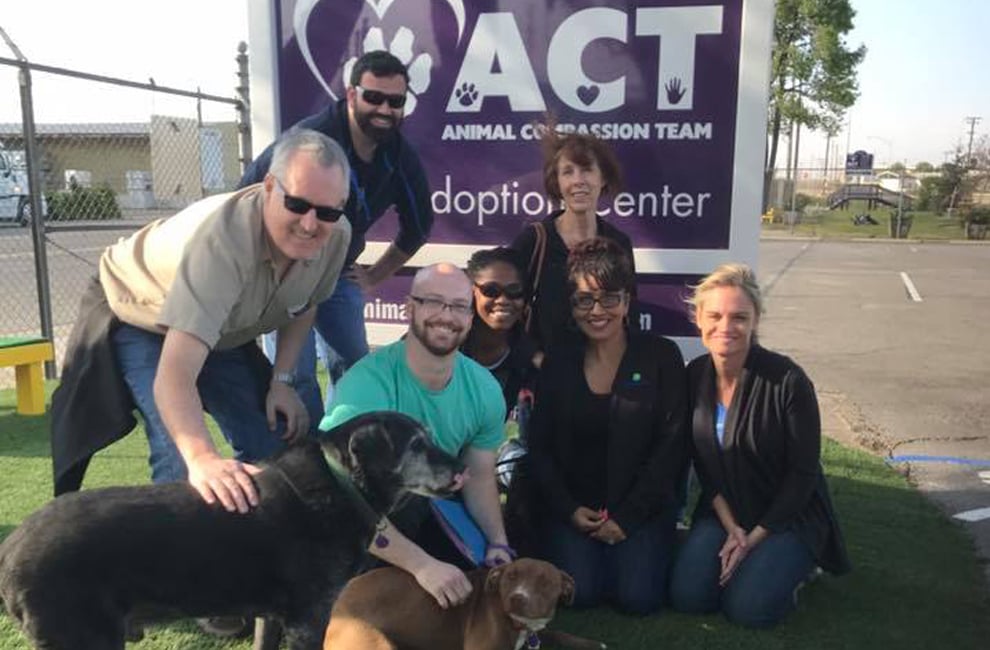 Our acces­so ShoWare Finance team in Fres­no real­ized they all shared a com­mon love of ani­mals, so vol­un­teer­ing with the local Ani­mal Com­pas­sion Team seemed like a per­fect fit. After a day of clean­ing var­i­ous play spaces, mop­ping floors, rak­ing leaves, bathing dogs and pup­pies, and sneak­ing in some snug­gles here and there, the team knew they want­ed to return for a sec­ond visit.
"It felt good to lend a help­ing hand and at the end of the day, look back on every­thing we had accom­plished," said Chris­tene. ​"Get­ting to spend a day rep­re­sent­ing Acces­so and help­ing the shel­ter with what­ev­er they had to do was incred­i­ble," added Sean Faulkn­er, ​"and of course, the moments where we could show an ani­mal some love and give them a clean space to be able to meet their for­ev­er fam­i­ly were extreme­ly rewarding."
The team recruit­ed a few addi­tion­al vol­un­teers from the Fres­no office and returned for what they thought would be anoth­er ordi­nary (albeit reward­ing) day at the shel­ter. Due to a chance meet­ing, and per­haps a tiny bit of encour­age­ment from the rest of the team, it proved to be any­thing but. ​"The sec­ond time we went, I was sort of open to get­ting a dog…" revealed Sean, ​"and then I met Val­la and fell in love. She was shy and timid, but I knew she was the one for me." Sean dis­cov­ered that Val­la was sched­uled for a vis­it with anoth­er fam­i­ly that week­end, but he said he knew he did not want to leave with­out her, so he fought for her and got to bring her home that day. ​"It was the best deci­sion I have ever made!"
When asked what the group learned about one anoth­er dur­ing their vol­un­teer time, they told us that it demon­strat­ed first-hand the lev­el of com­mit­ment that each team mem­ber has: ​"We're all will­ing to do what­ev­er it takes to work toward a com­mon goal," said Sean. We can't wait to see what will hap­pen on their next visit!
Habi­tat for Human­i­ty of Taos — Taos,
NM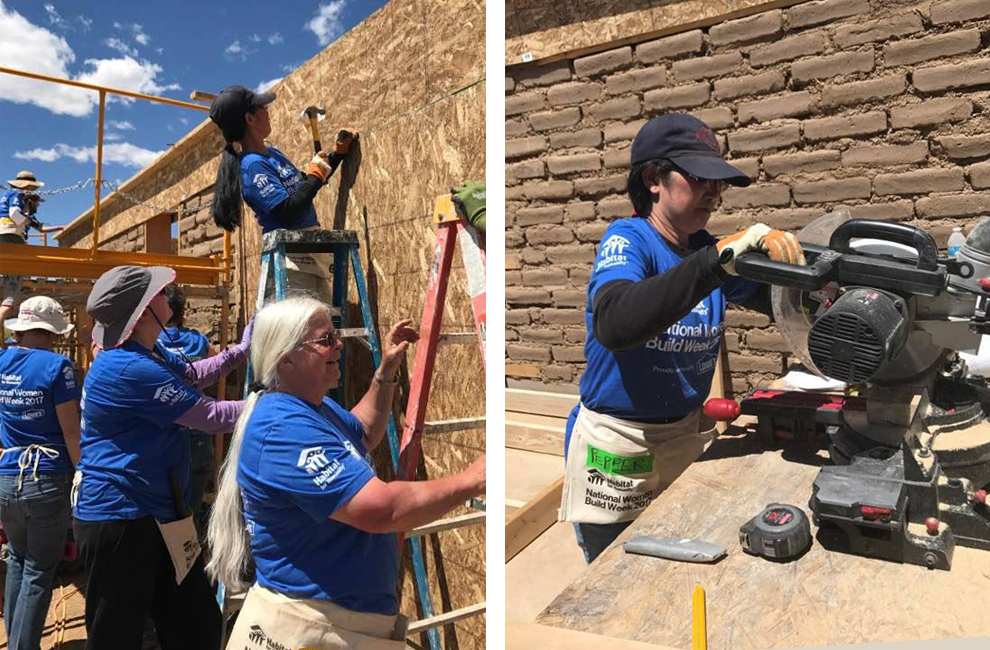 acces­so Sir­iusware Pro­duc­tion Man­ag­er Pep­per Scott par­tic­i­pat­ed in the Nation­al Women Build Week with Habi­tat for Human­i­ty of Taos, an orga­ni­za­tion close to her heart: ​"Habi­tat for Human­i­ty of Taos (HFHT) is a self-fund­ed orga­ni­za­tion that my hus­band was very close­ly involved with for more than 20 years until MS pre­vent­ed him from par­tic­i­pat­ing in such activ­i­ties," she explained. ​"With HFHT, I get to spend more time with peo­ple from var­i­ous back­grounds and learn so much from them." HFHT works to pro­vide homes for peo­ple who are 50% below the medi­an income. Set along­side the beau­ti­ful back­drop of the San­gre de Cristo Moun­tains, Pepper's team spent the day build­ing a house from the ground up for a fam­i­ly of five. Pep­per helped out in many dif­fer­ent ways through­out the day, includ­ing car­ry­ing sup­plies, cut­ting lum­ber and nail­ing house frames. ​"I love pow­er tools, so I real­ly enjoyed learn­ing about new tools and tech­niques" she said. One of Pepper's favorite parts of vol­un­teer­ing with HFHT is that it intro­duces her to dif­fer­ent peo­ple and per­spec­tives. ​"I enjoy always learn­ing new things from oth­ers, about their life expe­ri­ences and their beliefs. You get to appre­ci­ate life and peo­ple even more."
We're proud to say that Pep­per received a spe­cial shout-out on the group's Face­book page as they rec­og­nized her for being an espe­cial­ly hard work­er. They also shared a love­ly sen­ti­ment that speaks to her pas­sion for the cause: ​"Every day I pick up the ham­mer and it makes me proud to be part of this."
Har­vest Time Inter­na­tion­al — Orlan­do,
FL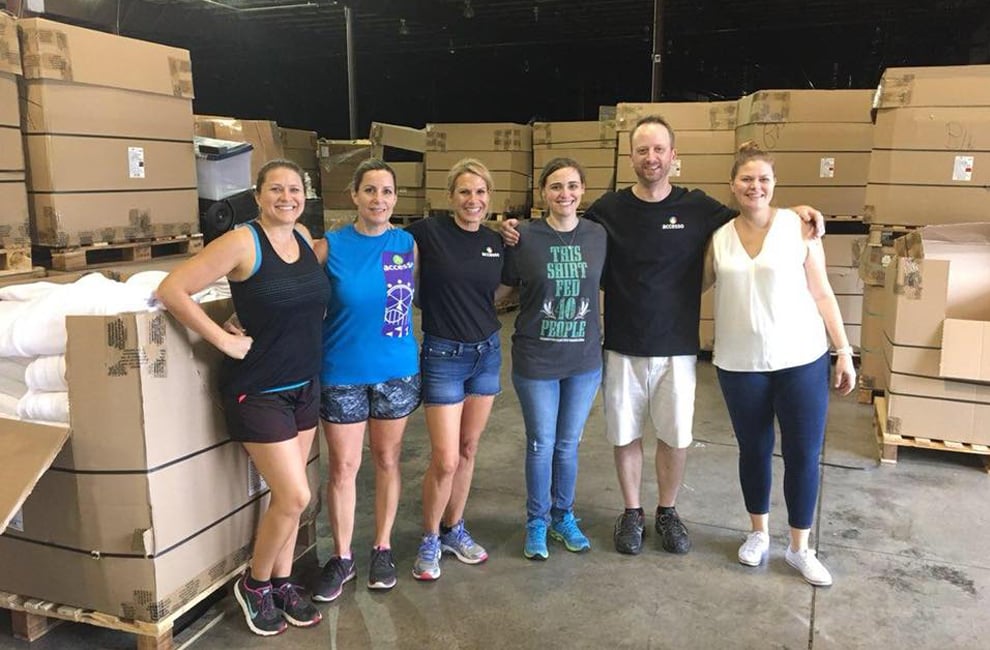 After Hur­ri­cane Maria struck Puer­to Rico last fall, the Project Man­age­ment Team of our acces­so Pass­port solu­tion want­ed to find a way to help. They chose to vol­un­teer their time with Har­vest Time Inter­na­tion­al, a char­i­ty that pro­vides hunger and dis­as­ter relief to fam­i­lies in the Unit­ed States and worldwide.
"I think it's so impor­tant to take the oppor­tu­ni­ty to get out­side of the nor­mal work day and inter­act with each oth­er to serve our com­mu­ni­ty," wrote VP of Soft­ware Engi­neer­ing Kim­ber­ly Koester, ​"Plus, help­ing oth­ers is a fan­tas­tic way to strength­en and solid­i­fy the group!"
The team of six was able to sort rough­ly 2,350 sheets and blan­kets to be pack­aged and shipped to fam­i­lies in Puer­to Rico and Guatemala. When asked about her favorite part of the vol­un­teer time, Kim­ber­ly told us that she was inspired by the team­work she saw through­out the day. ​"It paint­ed a clear pic­ture of what we can accom­plish when there is a strong sense of pas­sion, team­work and com­mit­ment to accom­plish­ing your goal."
Orlan­do Cares — Lake Mary,
FL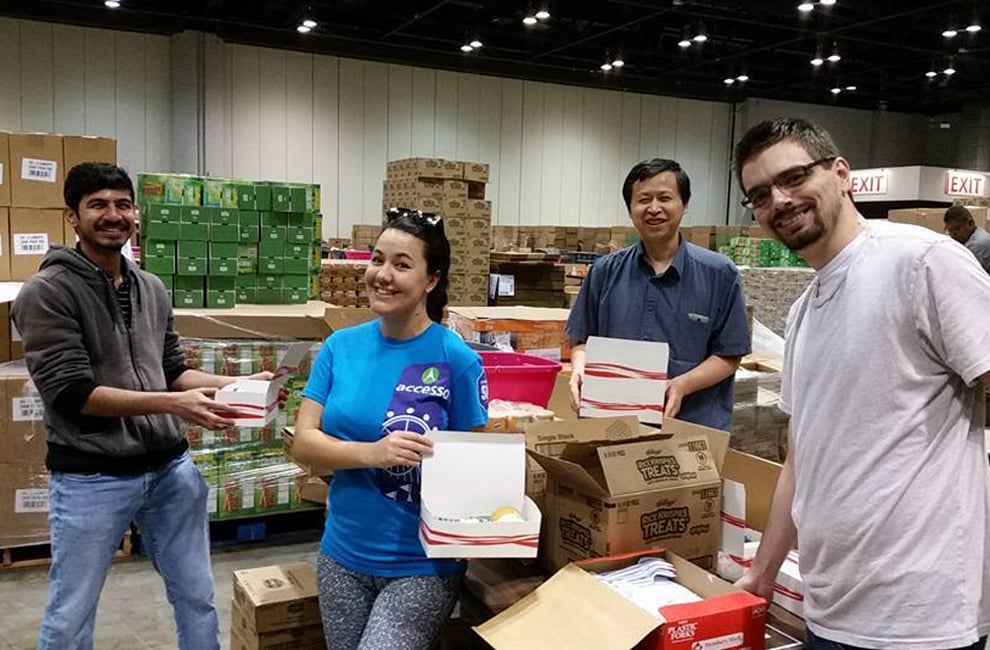 In Octo­ber 2017, a team from our Lake Mary Office head­ed to the Orange Coun­ty Con­ven­tion Cen­ter to help Orlan­do Cares with their ​"Hope for Puer­to Rico" cam­paign fol­low­ing the dev­as­tat­ing hur­ri­cane. From read­ing about how entire pow­er grids were knocked out and see­ing footage of peo­ple strand­ed with lim­it­ed sup­plies, this group felt a strong urge to help in what­ev­er way they could. At the end of the day, they were able to pack­age over 400 box­es and 1,344 total meals. ​"I learned how well my group worked as a team," said Senior Soft­ware Engi­neer Jim­my Wong. ​"Since we all had a com­mon goal of assist­ing with the relief effort, we worked like a well-oiled machine. I also got to know more about every­one on my team more per­son­al­ly, which was a great way to con­nect with peo­ple in the office who I don't nor­mal­ly work with each day."
To learn more about life at acces­so and browse open careers, click here.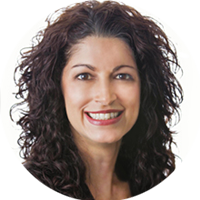 Mau­ra Schiefel­bein – Vice Pres­i­dent, People
In her role as Vice Pres­i­dent, Peo­ple, Mau­ra Schiefel­bein is focused on attract­ing, engag­ing and devel­op­ing accesso's most impor­tant asset — our peo­ple. This includes devel­op­ing orga­ni­za­tion-wide tal­ent-relat­ed solu­tions, as well as part­ner­ing with busi­ness lead­ers to plan and imple­ment orga­ni­za­tion­al change while con­tin­u­ing to fos­ter accesso's unique cul­ture reflec­tive of our core val­ues: Pas­sion, Com­mit­ment, Inno­va­tion, Team­work and Integrity.