accesso Blog Series: Why Millennials, Why Now.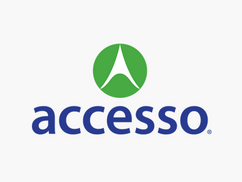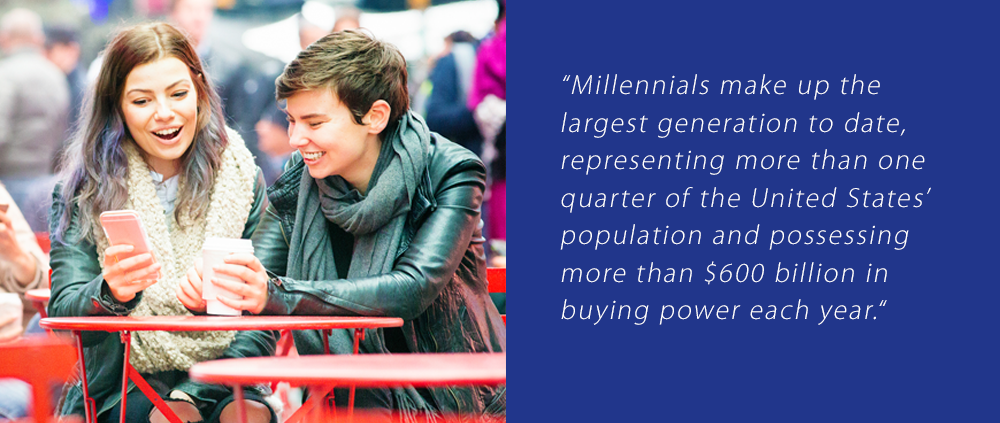 Mil­len­ni­als make up the largest gen­er­a­tion to date, rep­re­sent­ing more than one quar­ter of the Unit­ed States' pop­u­la­tion and pos­sess­ing more than $600 bil­lion in buy­ing pow­er each year. By 2020, mil­len­ni­als are expect­ed to account for 30 per­cent of retail sales in the Unit­ed States.
Giv­en these sta­tis­tics, it comes as no sur­prise that mil­len­ni­als are top mar­ket­ing tar­gets for most com­pa­nies world­wide. How­ev­er, due to the generation's depar­ture from tra­di­tion­al habits, pat­terns and norms, as well as the ever-evolv­ing land­scape of mod­ern tech­nol­o­gy, com­pa­nies face dif­fi­cul­ty in con­nect­ing with mil­len­ni­als, pre­dict­ing their behav­ior and tru­ly engag­ing with this bur­geon­ing demo­graph­ic. Let's explore some unique attrib­ut­es of the mil­len­ni­al con­sumer, and how mar­keters can uti­lize applied tech­nol­o­gy and indi­vid­u­al­ized expe­ri­ences to con­nect with these new cus­tomers both now and in the future.
Cur­rent Expec­ta­tions and Preferences

A recent study by the Har­ris Group found that 72% of mil­len­ni­als pre­fer to spend more mon­ey on expe­ri­ences than belong­ings. For this group, the def­i­n­i­tion of a mean­ing­ful and ful­filled life is not as focused on sta­tus and pos­ses­sions as it is on expe­ri­enc­ing and shar­ing memories.
The trav­el indus­try has kept a keen eye on the mil­len­ni­al demo­graph­ic, and for good rea­son: while this gen­er­a­tion is, for the most part, hold­ing off on plung­ing into tra­di­tion­al mile­stones like mar­riage and home mort­gages, they are turn­ing to trav­el as they enter their prime spend­ing years. Amer­i­can mil­len­ni­al fam­i­lies, account­ing for 9.5 mil­lion house­holds, are set to spend 19 per­cent more on vaca­tion over the next 12 months and intend to trav­el 35 per­cent more in com­par­i­son to 2016. And mil­len­ni­als are doing more than sim­ply trav­el­ing – they're spend­ing while trav­el­ing. They are one quar­ter of the pop­u­la­tion, yet account for approx­i­mate­ly 50 per­cent of shop­pers in the retail trav­el market.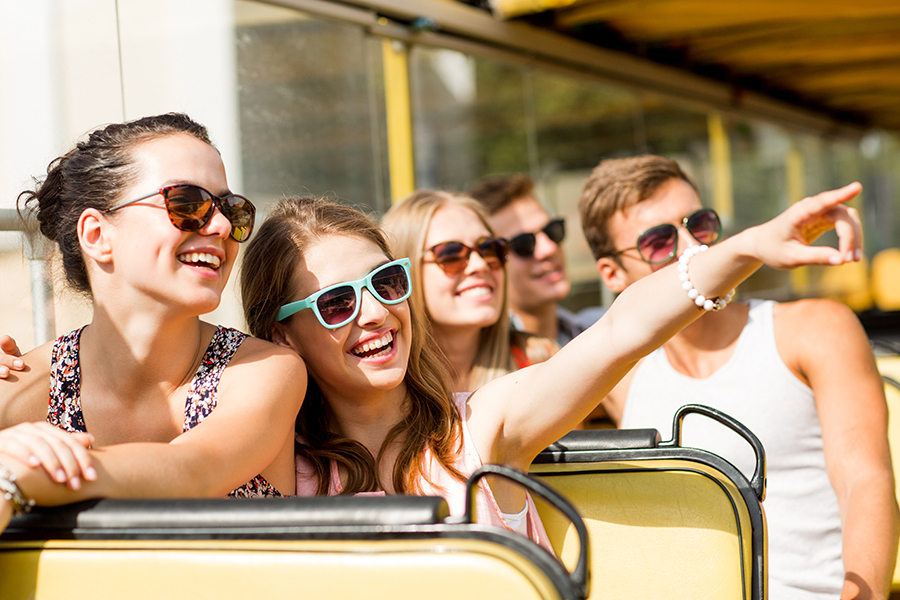 Mil­len­ni­als are seek­ing new expe­ri­ences with new peo­ple and mem­o­ries that will last longer than a stan­dard retail pur­chase. Cur­rent atten­dance sta­tis­tics for theme parks, live events and fes­ti­vals back up that notion. The major­i­ty of mil­len­ni­als have attend­ed at least one live event with­in the past 12 months. This unique group accounts for near­ly half of all music fes­ti­val atten­dees and is also the largest seg­ment of theme park visitors.
One of the great­est dif­fer­en­tia­tors of the mil­len­ni­al gen­er­a­tion is its reliance on tech­nol­o­gy and mobile devices. Accord­ing to Nielsen Research, near­ly the entire demo­graph­ic owns smart­phones. Mil­len­ni­als are known for stay­ing con­nect­ed, and this well-earned rep­u­ta­tion extends to the group's trav­el trends and behav­iors. Forty-six per­cent of mil­len­ni­als book trav­el through a smart­phone or tablet and the major­i­ty are also known to take advan­tage of up-sell­ing oppor­tu­ni­ties: 60 per­cent will upgrade their trav­el expe­ri­ence through the pur­chase of add-on ameni­ties and pre­mi­um services.
This gen­er­a­tion is also most impressed with tech­nol­o­gy uti­lized by venues; 59 per­cent are more like­ly to return to a venue due to impres­sive tech­nol­o­gy and almost half (44 per­cent) say that tech gad­gets encour­age them to stay onsite for a longer peri­od of time.
These trends point to out­stand­ing oppor­tu­ni­ties for trav­el and enter­tain­ment mar­keters who embrace tech­nol­o­gy, but sim­ply hav­ing an online and mobile pres­ence is not enough to sell mil­len­ni­als on your prod­uct. A strong, seam­less and engag­ing mobile plat­form is cru­cial when draw­ing them in and, even more impor­tant­ly, bring­ing them back. Eighty-six per­cent of mil­len­ni­als are dis­ap­point­ed by bad mobile expe­ri­ences and, while it's no secret that word-of-mouth refer­rals are high­ly influ­en­tial on cus­tomers' buy­ing deci­sions, it is even more impact­ful for this age group. Nine­ty-two per­cent of 18- to 34-year-olds seek out rec­om­men­da­tions when con­sid­er­ing a pur­chase – 10 per­cent greater than the gen­er­al pop­u­la­tion. If your mobile plat­form leaves your mil­len­ni­al cus­tomer with some­thing to be desired, you can be sure that word will trav­el fast and that the customer's word will not be tak­en light­ly by their friends, fam­i­ly and peers.
It should go with­out say­ing that mil­len­ni­als have the same expec­ta­tions of the web expe­ri­ence that they do of mobile. As sophis­ti­cat­ed web tech­nol­o­gy once avail­able only to the largest of retail­ers becomes increas­ing­ly democ­ra­tized, it is more uni­ver­sal­ly adopt­ed. This means the stan­dards for design, ease of use and engage­ment con­tin­ue to rise for every­one includ­ing small busi­ness­es, non-prof­it orga­ni­za­tions and attrac­tions. Your eCom­merce site should also be inclu­sive of every­thing you sell onsite. Whether it's tick­ets, mem­ber­ships, park­ing pass­es, prod­uct rentals, or sea­son pass­es, it's best to not with­hold any oppor­tu­ni­ties for this demo­graph­ic to pur­chase what the prod­ucts and ser­vices they desire through the chan­nel they typ­i­cal­ly prefer.
Like many oth­er gen­er­a­tions, mil­len­ni­als are inun­dat­ed with vast amounts of infor­ma­tion every sin­gle day, so they val­ue expe­ri­ences that are per­son­al­ized for their con­ve­nience. Any­thing that saves time and men­tal ener­gy is appre­ci­at­ed, so tac­tics like dynam­ic up-sell and cross-sell mes­sages are per­ceived as help­ful rec­om­men­da­tions rather than pushy adver­tise­ments. It's ben­e­fi­cial for your bot­tom line as well, since up-sell­ing and cross-sell­ing can dri­ve an incred­i­ble amount of rev­enue for your organization.
Let's not for­get your own staff OnSite. An intu­itive tick­et­ing plat­form makes it eas­i­er to train sea­son­al employ­ees or onboard new staff mem­bers, many of whom are like­ly to fall in this demo­graph­ic. Through more effi­cient use of the soft­ware, you save on oper­at­ing costs and allow you or your full-time employ­ees to spend more time on the report­ing and ana­lyt­ics side to gen­er­ate smarter insights.
Engag­ing with Mil­len­ni­als in the Future
Beyond cur­rent mil­len­ni­al atten­dance sta­tis­tics, enter­tain­ment venues and attrac­tion oper­a­tors are keep­ing their eyes on the hori­zon. More than half of mil­len­ni­als are now par­ents and the remain­der of the group will be reach­ing their mid-30s soon. As mil­len­ni­als begin to set­tle down and start fam­i­lies, they enter the pri­ma­ry tar­get demo­graph­ic of the theme park, enter­tain­ment and attrac­tion indus­tries – fam­i­lies with chil­dren two to 18 years of age.
Going for­ward, engage­ment and per­son­al­iza­tion will remain vital in keep­ing the mil­len­ni­al gen­er­a­tion respon­sive and loy­al. As tech­nol­o­gy con­tin­ues to expand and com­pe­ti­tion becomes more fierce­ly diverse, attrac­tion and enter­tain­ment oper­a­tors will need to keep their fin­gers on the pulse of their audi­ence, while devel­op­ing pro­files unique to each indi­vid­ual, to pre­vent the guest from feel­ing like just anoth­er tick­et num­ber at the turnstile.
Mil­len­ni­als want to know that you are pay­ing atten­tion to their spe­cif­ic needs and always have an eye out for loy­al­ty pro­grams, exclu­sive access to sales and sim­i­lar pro­mo­tions that pro­vide added val­ue to their expe­ri­ence with a com­pa­ny. The most pre­dictable thing about mil­len­ni­als is their lack of pre­dictabil­i­ty. They crave the unique and are not look­ing for just any expe­ri­ence, but the right expe­ri­ence. Many in the attrac­tion, theme park and enter­tain­ment indus­tries rely on tra­di­tion­al mar­ket­ing tac­tics, data col­lec­tion, sur­veys and emails to engage with guests pre- and post-vis­it. While these tac­tics can be effec­tive, they don't tell a com­plete sto­ry. Each guest vis­it is an oppor­tu­ni­ty to learn about their pat­terns, behav­iors and pref­er­ences. There is much to be learned from guest data col­lect­ed OnSite. Food and bev­er­age pur­chas­es, retail, upgrades, rentals, phys­i­cal loca­tion and points of inter­est can be used to craft a per­son­al­ized snap­shot of the guest or to com­mu­ni­cate with them in real-time.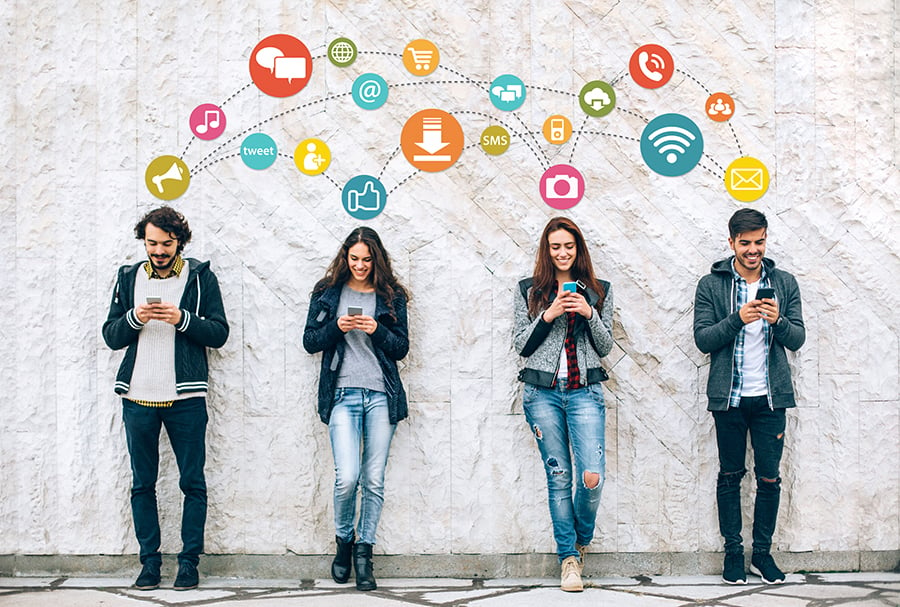 This may sound futur­is­tic to some, but the tech­nol­o­gy is already here. The chal­lenge is know­ing where to find this data and how to weave it all togeth­er in a way that con­nects all of your sys­tems, whether tick­et­ing or point-of-sale, and deliv­ers action­able rec­om­men­da­tions. Our newest tech­nol­o­gy from The Expe­ri­ence Engine (TE2) accom­plish­es this seam­less­ly, allow­ing venues to define and enhance each guest's unique iden­ti­ty, fab­ri­cat­ing touch points and pro­vid­ing con­tex­tu­al infor­ma­tion to help guests make the most of their experience.
For exam­ple, a cou­ple just exit­ing a theme park ride might be sent a text with sug­ges­tions on ​"what to do next," based on their phys­i­cal loca­tion, per­son­al pro­files and points of inter­est. These sug­ges­tions may dri­ve rev­enue by shar­ing near­by sales oppor­tu­ni­ties or increase guest sat­is­fac­tion by guid­ing the cou­ple to a near­by attrac­tion with a low wait time.
Through a mix of active and pas­sive data col­lec­tion, you can bet­ter antic­i­pate guest needs and offer per­son­al­ized com­mu­ni­ca­tion and ser­vice based on indi­vid­ual dynam­ics. By deter­min­ing indi­vid­ual sets of demo­graph­ic data, you are able to cre­ate a unique pro­file for each guest, whether they are a first-time vis­i­tor, a kid-cen­tric group or a long­time sea­son pass hold­er. In craft­ing such a cus­tomized itin­er­ary, you can guide your guests along their jour­ney, from the moment they first browse your web­site to long after they leave your venue, gath­er­ing crit­i­cal data each step of the way.
To learn more about our TE2 solu­tion and how it inte­grates with our oth­er tech­nol­o­gy solu­tions, con­tact us here.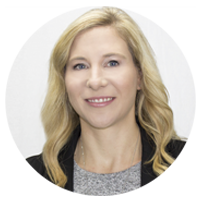 Tara Moran­di — Vice Pres­i­dent, Marketing

Tara joined acces­so in 2011, and leads the mar­ket­ing efforts for the acces­so brand. She began her career in the Leisure Indus­try as a Mar­ket­ing Direc­tor for a water­slide com­pa­ny where she trav­eled the world test­ing water slides like a crash test dum­my! Over the past 6 years, she has been part of the company's five acqui­si­tions and rebrand­ed them under the acces­so umbrel­la. When she's not polic­ing our brand and lead­ing our adver­tis­ing, mar­ket­ing and pub­lic rela­tions strate­gies for us, she enjoys run­ning races, binge-watch­ing Net­flix and hang­ing out at home with her two daugh­ters and husband.