accesso® Carves Further into the Ski Industry with Innovative eCommerce Solution for Ski Resorts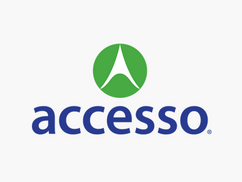 Hol­i­day Val­ley, Sier­ra-at-Tahoe and Per­fect North Now Incor­po­rate Award-Win­ning acces­so Pass­port® Solu­tion
acces­so Tech­nol­o­gy Group plc (AIM: ACSO), the pre­mier tech­nol­o­gy solu­tions provider to leisure, enter­tain­ment and cul­tur­al mar­kets, has expand­ed upon its exist­ing agree­ments with three ski resorts across the con­ti­nen­tal Unit­ed States: Hol­i­day Val­ley, Sier­ra-at-Tahoe and Per­fect North.
The three resorts, which cur­rent­ly uti­lize the acces­so Sir­iusware℠ solu­tion, have added the award-win­ning acces­so Pass­port eCom­merce solu­tion to their port­fo­lios. The solu­tion incor­po­rates pow­er­ful up-sell, cross-sell and eCom­merce capa­bil­i­ties, enabling oper­a­tors to offer their entire prod­uct sets online – from dai­ly tick­ets and sea­son pass­es to ski school and rentals. By lever­ag­ing these two solu­tions in tan­dem, the resorts can eas­i­ly dri­ve sales and enhance the tick­et pur­chas­ing expe­ri­ence for guests like nev­er before.
"Sell­ing more com­pli­cat­ed offer­ings online, such as rentals and lessons, pos­es real chal­lenges," said Joe Myers, Infor­ma­tion Tech­nol­o­gy Offi­cer at Hol­i­day Val­ley, a ski resort based in Elli­cottville, New York. ​"The Acces­so team helped us trans­form the way we approach these prod­ucts from an eCom­merce per­spec­tive, and the results have been tru­ly amaz­ing. The tick­et­ing soft­ware's flex­i­bil­i­ty and ease-of-use is unpar­al­leled, and we're already see­ing fan­tas­tic results from the launch of this new integration."
"Work­ing with the client ser­vices team at Acces­so has been amaz­ing. It is evi­dent that the Acces­so team has a vest­ed inter­est in our busi­ness," said Helen Behn, Busi­ness Solu­tions Man­ag­er at Sier­ra-at-Tahoe, the clos­est major ski resort to Sacra­men­to and the Bay Area. ​"Inte­grat­ing this solu­tion has real­ly sim­pli­fied the tick­et­ing process both for our vis­i­tors and our staff."
"We've found that inte­grat­ing the Acces­so Pass­port tick­et­ing suite has opened doors to dri­ve rev­enue in a whole new way," said Jonathan Davis, Oper­a­tions Man­ag­er and Direc­tor of IT at Indi­ana-based Per­fect North. ​"These solu­tions have offered us a high degree of flex­i­bil­i­ty and choice while still main­tain­ing the excep­tion­al reli­a­bil­i­ty we need to grow our business."
By address­ing the unique tick­et­ing and eCom­merce require­ments of ski resorts, acces­so pro­vides com­pre­hen­sive behind-the-scenes tech­nol­o­gy that sim­pli­fies oper­a­tions and dri­ves rev­enue, from cash­less pay­ment sys­tems to a seam­less, white-label inter­face for eCom­merce pur­chas­es. For these resorts, inte­grat­ing acces­so​'s flex­i­ble solu­tions puts them in a posi­tion to flour­ish by sup­port­ing increased tick­et sales and elim­i­nat­ing pain points in their guests' tick­et­ing experience.
"At Acces­so, we pride our­selves on under­stand­ing, nav­i­gat­ing and accom­mo­dat­ing the chal­lenges and oppor­tu­ni­ties for each mar­ket we serve, and the ski indus­try is no dif­fer­ent," said Paul Noland, acces­so CEO. ​"We're proud of the rela­tion­ships we've estab­lished with our part­ners at Hol­i­day Val­ley, Sier­ra-at-Tahoe and Per­fect North over the years, and we're excit­ed to have the oppor­tu­ni­ty to expand on our scope of service."