accesso Client Seminar 2019: A Mile-High Myriad of Classes to Explore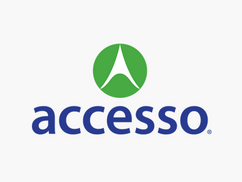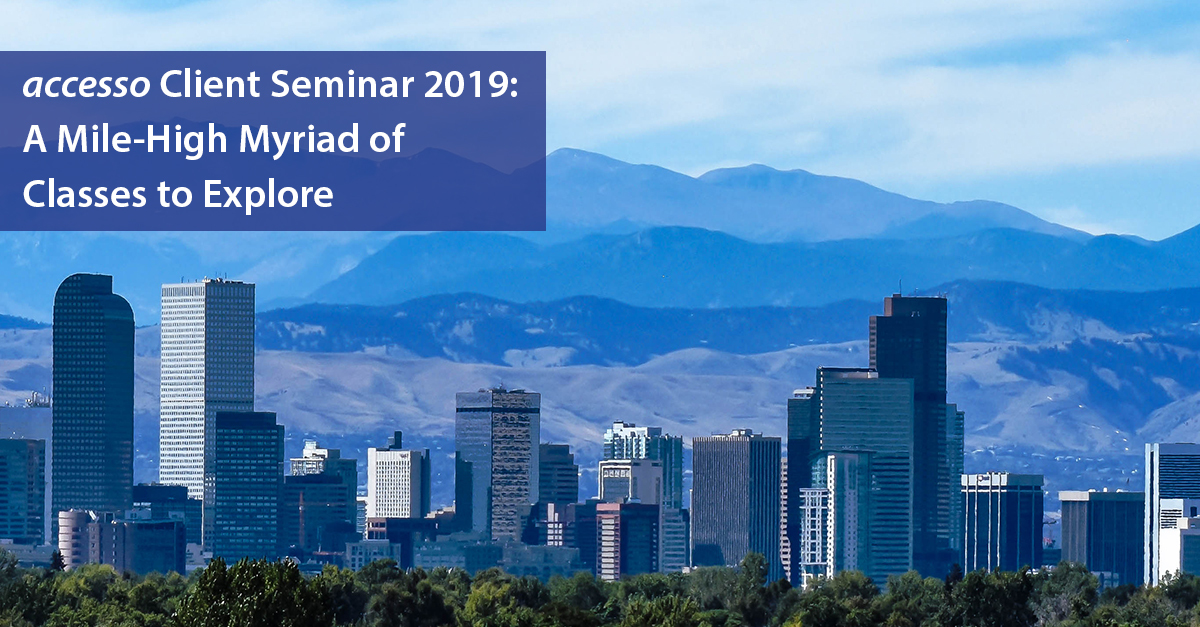 A few weeks ago, I had the oppor­tu­ni­ty to attend a soft­ware con­fer­ence in New York City. Need­less to say, it was an incred­i­ble oppor­tu­ni­ty to learn, meet new peo­ple and explore the city that nev­er sleeps. I real­ized though, that out­side of helping/​teaching at the acces­so Client Sem­i­nar, I had not attend­ed a peer con­fer­ence for over a decade. That 10-year hia­tus was deeply felt in how refreshed, ener­gized and informed I was after the last day. I also real­ized just how much I had to learn, and that, in hon­esty, was daunt­ing, but also exciting.
I had a sim­i­lar expe­ri­ence to many of our own acces­so Client Sem­i­nar atten­dees, in that I inher­it­ed soft­ware that I could basi­cal­ly use, but not ful­ly employ. The class­es and one-on-one ses­sions with an expert opened a door to how I could be using the soft­ware and it was excit­ing. At our acces­so Client Sem­i­nar, we select our class­es and ses­sions to pro­vide the same kind of ​"A‑ha!" moments that I expe­ri­enced a few weeks ago. This year will be no excep­tion. With a back-drop of the Rocky Moun­tains in the dis­tance, the acces­so team plans to offer a vari­ety of class­es, built to suit a vari­ety of atten­dees. This year we will offer the fol­low­ing set tracks:
Begin­ner – Basics and Intro­duc­to­ry Sessions
Our Begin­ner track is per­fect for new mem­bers of your team or, as in my case, a team mem­ber that has been using the soft­ware and would like more for­mal train­ing on the basics. Class­es include our acces­so Sir­iusware Basics track cov­er­ing set­up through close­out pro­ce­dures and in-depth intro­duc­tions to sev­er­al stand­alone mod­ules (Food & Bev­er­age, Pri­vate Instruc­tion, Mem­ber­ships & Pass­es, etc.). These class­es pro­vide a sol­id intro­duc­tion to the main use of acces­so soft­ware. In addi­tion, these class­es pro­vide the nec­es­sary train­ing for a sys­tem admin­is­tra­tor to be con­sid­ered cer­ti­fied in using the software.

Intermediate/​Advanced – Advanced Top­ics, Prob­lem Solv­ing, Updat­ing and In-depth Discovery
One of the key ele­ments to retain­ing sat­is­fac­tion in your career is con­tin­ued learn­ing. The acces­so Client Sem­i­nar pro­vides a won­der­ful oppor­tu­ni­ty to enhance and learn new skills. Our Inter­me­di­ate and Advanced class­es offer a deep dive and elab­o­rate on a vari­ety of mod­ules. Per­haps you recent­ly made the switch to acces­so Pass­port eCom­merce and would like to deep dive into the set­up for spe­cif­ic types of prod­ucts or maybe you want to earn the title of acces­so Sir­iusware eCom­merce Jedi Mas­ter. There is a class that will chal­lenge you, cre­ate inter­est and per­haps help to stream­line an oper­a­tional mys­tery back at your venue.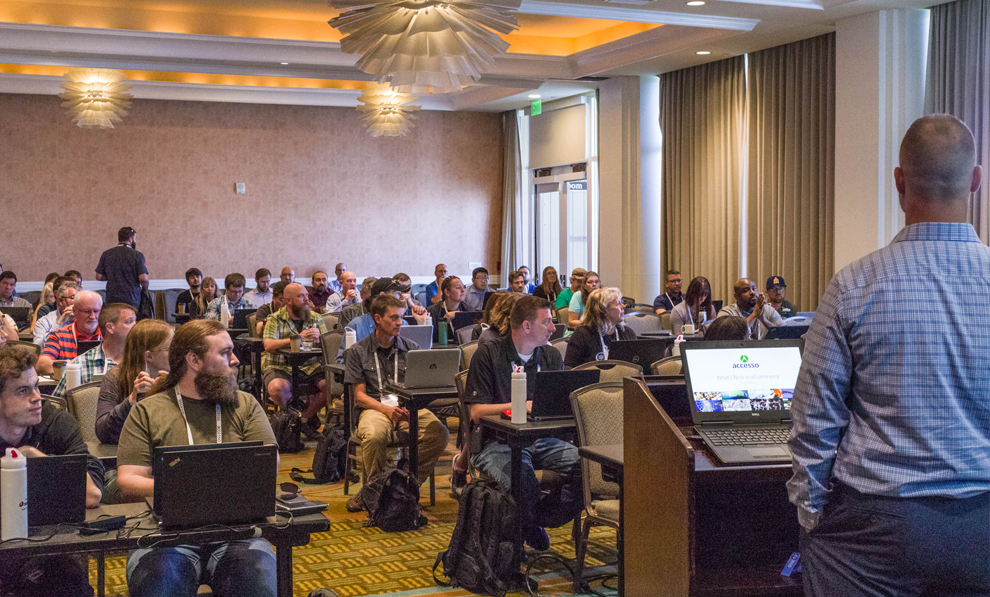 Infor­ma­tive – What's New Updates, Demos and Intros to Oth­er acces­so Solutions
Keep­ing guests hap­py is extreme­ly valu­able to every venue, no mat­ter the mar­ket; how­ev­er, with so many fac­tors that com­prise the guest expe­ri­ence, it can be chal­leng­ing to iden­ti­fy the areas your venue can and should be focus­ing on. From eCom­merce to glob­al dis­tri­b­u­tion, acces­so's robust port­fo­lio of solu­tions aims to sup­port venues in their nev­er-end­ing quest to increase rev­enue while stream­lin­ing process­es for venue oper­a­tors and pro­vid­ing a bet­ter expe­ri­ence for guests. Our ​"What's New" updates pro­vide a high-lev­el overview of what our team has been work­ing on for each solu­tion. Be sure to check out these ses­sions to keep your team informed on all acces­so can do for your venue.
This year in par­tic­u­lar, with the arrival of the acces­so Sir­iusware 5.0 Con­trol release, atten­dees can learn how to uti­lize this new user-friend­ly fea­ture along­side oth­er clients who will be mak­ing the tran­si­tion. The sem­i­nar will offer a vari­ety of class­es intro­duc­ing changes from the old­er Sys­Man­ag­er appli­ca­tion to the new Con­trol inter­face. These class­es will range from begin­ner to advanced. Class­es will cov­er every­thing from report­ing to set­ting and for­get­ting black-out dates. If you are inter­est­ed in mak­ing the tran­si­tion to this new, mobile and remote-friend­ly back-office tool, be sure not to miss these classes.
Time With An Expert (
TWAE

) – One-on-One Meet­ing with an Expert to Dis­cuss Your Topic

I had the oppor­tu­ni­ty to sit down and work with an expert at the con­fer­ence I attend­ed. This allowed me to find answers to ques­tions, learn how to bet­ter use the soft­ware and try out some new prod­ucts, all in a short meet­ing. Sim­i­lar­ly, the acces­so Client Sem­i­nar offers Time With an Expert (TWAE for short). Every year, this is one of the most well-received and pop­u­lar events at acces­so Client Sem­i­nar. This is your oppor­tu­ni­ty to meet one-on-one with one of our expert cus­tomer ser­vices spe­cial­ists to dis­cuss all your most chal­leng­ing soft­ware questions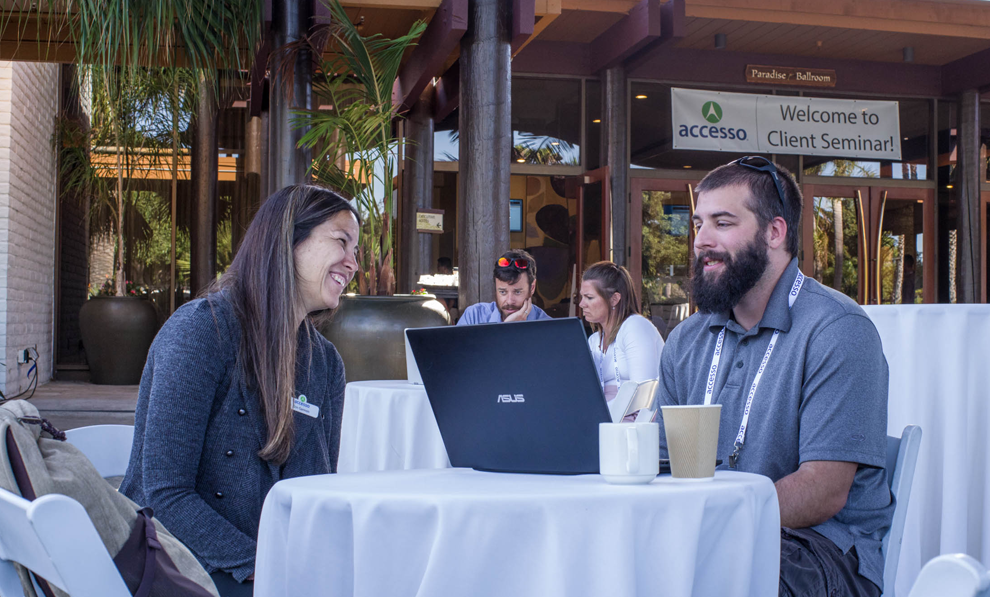 Round­ta­bles
&

Pan­els – Open Forum Style Workshops

In addi­tion to TWAE, our 2019 acces­so Client Sem­i­nar will offer a vari­ety of round­table and pan­el ses­sions geared toward client mar­kets, mod­ule specifics and infor­ma­tion­al ses­sions. These inti­mate dis­cus­sions allow par­tic­i­pants to voice any ques­tions they might have, as well as lis­ten to what con­cerns oth­er venues have had and how it was solved for them. This gives teams the abil­i­ty to hear what is hap­pen­ing with oth­er clients in their mar­ket in a more relaxed and con­ver­sa­tion­al atmosphere.

Our round­table ses­sions and pan­els are always extreme­ly pop­u­lar because they facil­i­tate open dia­logue, cre­ative prob­lem-solv­ing and net­work­ing. One of our atten­dees from last year com­ment­ed that ​"The best thing about Acces­so Client Sem­i­nar is learn­ing new things and being able to net­work with oth­er users. The amount of knowl­edge that I receive is amazing!"
Part­ner Sessions
In addi­tion to the tracks list­ed above, we also wel­come many of our val­ued part­ners through­out the hard­ware and soft­ware indus­tries to meet face-to-face with clients who are inter­est­ed in learn­ing about their prod­ucts and ser­vices. Stop by one of their dis­plays in-between class­es or attend one of our part­ner ses­sions to learn more. Check out our Client Sem­i­nar web­site to see who is com­ing this year!
Don't Miss Out – Reg­is­ter Now!
While sem­i­nars and con­fer­ences offer the oppor­tu­ni­ty to explore cool cities and meet with col­leagues, they also allow you to explore new soft­ware, mas­ter mod­ules and bring back new­found ener­gy to your orga­ni­za­tion. Our acces­so Client Sem­i­nar pro­vides your team amaz­ing oppor­tu­ni­ties to learn while hav­ing an unfor­get­table week soak­ing in breath­tak­ing moun­tain views at the Sher­a­ton Den­ver Down­town Hotel. The val­ue of meet­ing face-to-face with soft­ware experts is not an oppor­tu­ni­ty you want to miss, so reg­is­ter today!
If you have ques­tions about our acces­so Client Sem­i­nar, email seminarregistration@​accesso.​com. We hope to see you in Den­ver this September.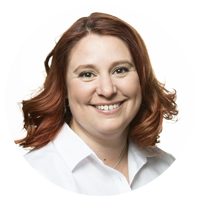 Jen­nifer Roth — Pro­pos­al Manager
Jen­nifer joined acces­so in 2011, bring­ing her pas­sion for soft­ware and writ­ing to the team along with her exten­sive knowl­edge of the cul­tur­al and non-prof­it indus­tries. She began her career as a pro­fes­sion­al archae­ol­o­gist (à‑la Indi­ana Jones but with more tech­ni­cal writ­ing and a lot less for­tune and glo­ry) before man­ag­ing sev­er­al muse­ums includ­ing the first hands-on his­to­ry children's muse­um in the coun­try and a Nation­al Park Ser­vice his­toric site ded­i­cat­ed to Abra­ham Lincoln's Stay in Get­tys­burg. When she's not writ­ing tech­ni­cal doc­u­ments or win­ning pro­pos­als for us, she enjoys hik­ing, yoga, knit­ting, work­ing on the next great Amer­i­can nov­el and relax­ing at home with her family.