accesso Enhances Industry Leading eCommerce Solution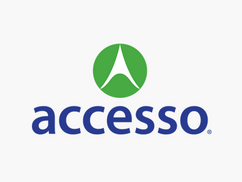 ORLAN­DO, Fla. (31-July-2014) —acces­so Tech­nol­o­gy Group plc (AIM: ACSO), the pre­mier tech­nol­o­gy solu­tions provider to the glob­al attrac­tions and leisure indus­try, today announced the release of the lat­est acces­so Pass­port® eCom­merce solu­tion packed with a range of enhance­ments that make it eas­i­er for attrac­tions to meet the grow­ing demands of guests buy­ing on desk­top, tablet and mobile devices.
The lat­est ver­sion of the acces­so Pass­port eCom­merce solu­tion allows attrac­tions the abil­i­ty to lever­age the same key rev­enue-dri­ving fea­tures acces­so​'s eCom­merce plat­form is known for across any device, pro­vid­ing a rich and engag­ing eCom­merce expe­ri­ence no mat­ter how or where a guest decides to pur­chase attrac­tion tickets.
This com­plete update of acces­so​'s renowned eCom­merce plat­form offers a ful­ly respon­sive design which seam­less­ly adapts to the var­i­ous screen sizes of desk­top, tablet and mobile devices, as well as, the added ben­e­fit of allow­ing guests to scan their admis­sion tick­ets direct­ly from their smart­phone. Along with the all-new user expe­ri­ence, a vari­ety of addi­tion­al enhance­ments have been made includ­ing sup­port for a wide range of pay­ment meth­ods, advanced fraud pro­tec­tion, and inte­grat­ed analytics.
"We're see­ing a mon­u­men­tal shift in con­sumer buy­ing pat­terns, with as much as 30 to 40 per­cent of online tick­et sales now com­ing from mobile devices. Our new ver­sion was specif­i­cal­ly designed to take into account spe­cif­ic con­sumer behav­iors, pref­er­ences, and trend­ing to increase con­ver­sion across all devices," said Steve Brown, acces­so COO for North Amer­i­ca and Europe. ​"A rapid shift in con­sumer expec­ta­tions has rede­fined the way guests expect to inter­act online with attrac­tions, and the new Acces­so Pass­port eCom­merce solu­tion con­tin­ues to exceed those expectations."
Upgrades also specif­i­cal­ly address enhanced secu­ri­ty fea­tures to pre­vent fraud, iden­ti­fy trans­ac­tion trends and sup­port local­iza­tion by pro­vid­ing a wide array of currencies.
Spe­cif­ic new fea­tures include:
Adap­tive Plat­form – allows the eCom­merce site to adapt to the res­o­lu­tion of the user's device, across desk­top, tablet or smart­phone (includes upsell, quick sell and cross sell features).
Inte­grat­ed Ana­lyt­ics – pro­vides real-time Google Ana­lyt­ics for intu­itive data collection.
Cus­tom Sales Flows – abil­i­ty to sell any­thing, any­time, any­where across all devices includ­ing dai­ly tick­ets, sea­son pass­es, mem­ber­ships, front-of-the-line prod­ucts, date/​time prod­ucts, meals, ancil­lary attrac­tions and more.
Pay­ment Plans – removes upfront price bar­ri­ers by sup­port­ing deferred pay­ment options, dri­ving sig­nif­i­cant growth in sea­son pass sales.
In-Store Order Look-Up – allows guests to buy a tick­et on their desk­top or tablet, retrieve the order on their mobile device, and present their elec­tron­ic tick­ets at the front gate for validation.
Flex­i­ble Pay­ment Meth­ods – pro­vides access to check­out using Pay­Pal, the trust­ed pay­ment method for more than

148

mil­lion cus­tomers, inte­grates Accu­lynk to process Pin/​Debit cards to low­er inter­change rates for clients, and is

PCI

Lev­el

1

cer­ti­fied to process pay­ments through mer­chant proces­sors includ­ing First Data North,

TSYS

, Chase Pay­mentech, Heart­land, and DataCash.
Accer­ti­fy® Fraud Pre­ven­tion Plat­form – decreas­es charge­backs by iden­ti­fy­ing fraud, increas­es rev­enue by allow­ing deci­sions to be made using more than

100

data ele­ments, reduces false pos­i­tives from bad

AVS

and

CVV

checks, and iden­ti­fies neg­a­tive and pos­i­tive trans­ac­tion data trends.
Safe Har­bor Cer­ti­fied – fol­lows Safe Har­bor guide­lines for how Per­son­al­ly Iden­ti­fi­able Infor­ma­tion (

PII

) can be treat­ed when sent out­side of the Euro­pean Union.
Inter­na­tion­al­iza­tion – sup­ports local­iza­tion based on the coun­try and cur­ren­cies required.
The acces­so Pass­port tick­et­ing suite sells more than 16 mil­lion tick­ets per year, and con­tin­ues to be a ful­ly-host­ed solu­tion cen­tered on rapid release devel­op­ment process­es to keep pace with ever-chang­ing client needs. Cou­pled with 24÷7÷365 client sup­port and guest tech­ni­cal sup­port, as well as indus­try-lead­ing cus­tomiza­tion, inte­gra­tion and secu­ri­ty, acces­so con­tin­ues to be the pre­mier provider of eCom­merce and tick­et­ing solu­tions in the attrac­tions industry.