accesso® Introduces New Brand Identity for its Fully-Hosted Ticketing Platform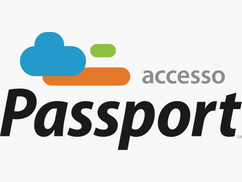 LAKE MARY, Fla. (Octo­ber 16, 2012) – Award-win­ning tick­et­ing tech­nol­o­gy firm acces­so® has unveiled acces­so Pass­portSM as the new brand for its inno­v­a­tive, ful­ly-host­ed tick­et­ing platform.
The launch of the acces­so Pass­port tick­et­ing suite comes dur­ing a time of rapid growth and expan­sion of the company's port­fo­lio of tick­et­ing tech­nol­o­gy that focus­es on build­ing right-fit, rev­enue enhanc­ing solu­tions that meet the rapid­ly chang­ing needs of the attraction's marketplace.
"Acces­so Pass­port bold­ly reflects the spir­it, dif­fer­en­ti­a­tion and for­ward-look­ing approach our tech­nol­o­gy brings to an indus­try that is ready for change," said Steve Brown, acces­so CEO.
"This new brand­ing also allows us to bet­ter com­mu­ni­cate our com­pre­hen­sive and expand­ing suite of tick­et­ing solutions."
"We have care­ful­ly eval­u­at­ed the ways our clients, prospec­tive clients and their guests are using, or would like to use, tick­et­ing tech­nol­o­gy in today's world and trans­formed our port­fo­lio to sup­port those pref­er­ences," said TJ Chris­tensen, acces­so Vice Pres­i­dent of Busi­ness Devel­op­ment. ​"The new Acces­so Pass­port brand reflects the refresh­ing approach we take with our tech­nol­o­gy and read­i­ly com­mu­ni­cates the way our tick­et­ing solu­tions come to life – onsite, online and on-the-go."
The new acces­so Pass­port brand­ing will be reflect­ed with­in the company's exist­ing tech­nol­o­gy as well as a wave of upcom­ing prod­uct releases.
Infor­ma­tion about the acces­so Pass­port tick­et­ing suite can be found by vis­it­ing the company's exhib­it dur­ing the IAA­PA Attrac­tions Expo 2012 or by vis­it­ing www​.acces​so​.com.
###
About acces­so
acces­so deliv­ers pow­er­ful, ful­ly-host­ed tick­et­ing and tech­nol­o­gy solu­tions to top tier attrac­tions across North Amer­i­ca from theme parks and water parks to zoos, con­certs and sport­ing events.
The acces­so Pass­port tick­et­ing suite is com­pre­hen­sive, ful­ly-host­ed admis­sion sales plat­form backed by a unique, ongo­ing approach to ser­vice that focus­es on sales opti­miza­tion and client sup­port. The acces­so Pass­port tick­et­ing suite is not­ed for its stream­lined, easy-to-use design with seam­less­ly inte­grat­ed rev­enue dri­ving fea­tures and includes online, front gate and mobile tick­et­ing applications.
All acces­so solu­tions are con­tin­u­al­ly updat­ed with an unique rapid release approach to enhance­ments to ensure speedy response to client needs and prompt cap­ture of emerg­ing mar­ket oppor­tu­ni­ties. acces­so main­tains Lev­el 1 PCI Data Secu­ri­ty Stan­dard cer­ti­fi­ca­tion, the high­est cer­ti­fi­ca­tion avail­able from major cred­it card providers.
For more infor­ma­tion vis­it acces​so​.com