accesso Launches Attraction Industries' First Integrated Mobile Content and eCommerce Platform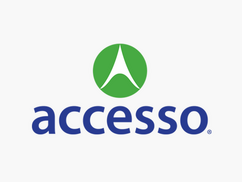 GUEST-FRIEND­LY MOBILE SOLU­TION PRO­VIDES ZOO AND ATTRAC­TION INFOR­MA­TION PLUS REV­ENUE GEN­ER­A­TION OPPORTUNITIES
Orlan­do, FL (Octo­ber 18, 2010) – acces­so, a leader in tick­et­ing and elec­tron­ic com­merce for the enter­tain­ment indus­try, has announced the launch of acces­so MOBILE. Through an exclu­sive part­ner­ship with AVAI Mobile Solu­tions, whose proven mobile con­tent plat­form is already sup­port­ing sev­er­al large scale attrac­tions, acces­so MOBILE becomes the industry's first ful­ly-inte­grat­ed mobile vis­i­tor expe­ri­ence and rev­enue enhance­ment solu­tion. acces­so MOBILE is a cus­tomiz­able and cost effec­tive mobile solu­tion offer­ing attrac­tions the abil­i­ty to dynam­i­cal­ly com­mu­ni­cate with their vis­i­tors through a brand­ed iPhone or Android appli­ca­tion, as well as a mobile opti­mized website.
With half of all inter­net traf­fic now com­ing through smart phones, the attrac­tions indus­try is clear­ly going mobile. And now, attrac­tions can afford­ably launch their own mobile-opti­mized web­site, pro­vide com­pre­hen­sive guest ser­vice infor­ma­tion via a brand­ed down­load­able appli­ca­tion, and have the option to mon­e­tize their entire pro­gram through a mobile eCom­merce plat­form for tick­et sales and in-park rev­enue opportunities.
"To remain rel­e­vant, it is increas­ing­ly impor­tant for attrac­tions to use tech­nol­o­gy to pro­vide a rich­er and more engag­ing guest expe­ri­ence," said Steve Brown, CEO of acces­so. ​"By com­bin­ing AVAI's rich mobile plat­form and our best-in-class com­merce tech­nol­o­gy, we can quick­ly cus­tomize Acces­so Mobile for any size attrac­tion in an effi­cient and cost effec­tive manner."
With acces­so MOBILE guests will now have their own per­son­al tour guide in the palm of their hand. Vis­i­tors will be able to eas­i­ly find the next exhib­it, locate the near­est restroom or find their friends through a pre­cise GPS enabled map. This unique mobile plat­form also sup­ports robust mul­ti­me­dia con­tent such as video, audio and inte­gra­tion with social media appli­ca­tions includ­ing Face­book and Twitter.
Colum­bus Zoo and Aquar­i­um will launch acces­so MOBILE in the com­ing weeks and their lead­er­ship is con­fi­dent it will help improve guest sat­is­fac­tion and dri­ve visitation.
"Over the years we've had to make the dif­fi­cult choice between invest­ing our dol­lars in the in-park expe­ri­ence or in back-of-house tech­nol­o­gy" said Gregg Oost­er­baan, Direc­tor of Infor­ma­tion Tech­nol­o­gy at the Colum­bus Zoo and Aquar­i­um. ​"With this new plat­form it's no longer an ​'either-or' deci­sion but instead a mat­ter of us mov­ing full speed ahead to offer a more rel­e­vant guest expe­ri­ence, enhance inter­ac­tion with our ani­mals and ulti­mate­ly dri­ve more revenue."
Through acces­so MOBILE, attrac­tions can also choose to mon­e­tize their entire mobile plat­form by imple­ment­ing strate­gic rev­enue oppor­tu­ni­ties such as spon­sor­ships or tick­et sales. Attrac­tions will have the abil­i­ty to sell tick­ets, mem­ber­ships, dona­tions, and more through an inte­grat­ed inter­face with accesso's robust tick­et­ing and eCom­merce plat­form, allow­ing guests to make secure pur­chas­es for prod­ucts through their mobile phone and have a scan­able bar­code deliv­ered right to their mobile device.
"Through our suc­cess in attrac­tions com­merce and tick­et­ing tech­nol­o­gy, we've been able to devel­op easy-to-use solu­tions designed specif­i­cal­ly for the enter­tain­ment indus­try," said Brown. ​"This his­to­ry allows us to speed our clients to mar­ket with pro­pri­etary mobile tech­nol­o­gy that answers guests' needs and pro­vides mul­ti­ple rev­enue gen­er­a­tion opportunities."
Attrac­tion oper­a­tors can learn more about the new acces­so MOBILE solu­tion by vis­it­ing exhi­bi­tion booth 2474 dur­ing the IAA­PA Attrac­tions Expo 2010 at the Orlan­do Con­ven­tion Cen­ter this fall.