accesso Learning Series: accesso Siriusware Capacity Control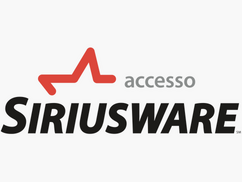 When it's time for a spe­cial event, there's no greater feel­ing than know­ing you've sold exact­ly 100% of your avail­able tick­ets. When your sys­tems are out of sync, how­ev­er, that feel­ing of sat­is­fac­tion can quick­ly turn to anx­i­ety – all it takes is one tick­et sold over the thresh­old to cre­ate a cus­tomer ser­vice night­mare! Fear not, because our acces­so Sir­iusware point-of-sale solu­tion comes equipped with Capac­i­ty Con­trol fea­tures that help you seam­less­ly man­age your inven­to­ry and max­i­mize sales at your venue. Watch our video to see a demo pre­sent­ed by Sales Engi­neer Stephanie Hor­wath, and read on to dis­cov­er best prac­tices for using Capac­i­ty Con­trol in a vari­ety of situations.
Capac­i­ty con­trol means lim­it­ing the num­ber of tick­ets or items avail­able for an event, so whether you are sell­ing the same item online or onsite, you are pulling from the same capac­i­ty buck­et and will not risk over­selling Our acces­so Sir­iusware solu­tion pro­vides two meth­ods for con­trol­ling capac­i­ty: Max4Sale (con­fig­ured at the depart­ment, cat­e­go­ry or item lev­el) and Points4Sale (which is used for items sold across var­i­ous depart­ments, cat­e­gories and items). The acces­so Sir­iusware capac­i­ty con­trol fea­ture also enables you to imple­ment dynam­ic pric­ing rules that will auto­mat­i­cal­ly raise the price once a cer­tain quan­ti­ty has been sold.
Here are some exam­ples to help you deter­mine which method of Capac­i­ty Con­trol would work for your sit­u­a­tion. If your muse­um or sci­ence cen­ter has an IMAX movie the­ater that only has 350 seats for each show­ing, we would advise using the Max4Sale capac­i­ty con­trol set­tings. Per­haps you are a zoo or an attrac­tion with a bus tour that has dif­fer­ent prices for tick­ets (such as adults, seniors and chil­dren). Since each tick­et would be a dif­fer­ent item, Points4Sale would be the more appro­pri­ate choice. Anoth­er con­ve­nient fea­ture of our Points4Sale capac­i­ty mod­el is the abil­i­ty to restrict the num­ber of ses­sions or tour min­utes that can be booked at dis­count­ed rates for a giv­en date. For exam­ple, if you are a ski area that offers 6 pri­vate lessons each hour, and you are offer­ing a pro­mo­tion in which a guest could get 50% off their les­son, you can use Points4Sale to restrict the num­ber of redemp­tions on a busy Saturday.
Visu­al indi­ca­tors make it easy for oper­a­tors to quick­ly assess the inven­to­ry remain­ing and make rec­om­men­da­tions to guests. If an item is avail­able, your oper­a­tor will see the num­ber remain­ing or sold. You can choose to dis­play items that have reached their capac­i­ty with a quan­ti­ty of zero or remove them from the POSdesk­top com­plete­ly. If you have a spe­cial exhi­bi­tion or event where you want to block cer­tain capac­i­ties for groups like Mem­bers or Donors, you can do that with our Block Holds fea­ture. Block Holds will allow you to set expi­ra­tion times in which inven­to­ry is auto­mat­i­cal­ly released for sale to the gen­er­al public.
Whether you're a theme park or a cul­tur­al insti­tu­tion, our acces­so Sir­iusware point-of-sale solu­tion pro­vides all of the fea­tures you need to man­age your inven­to­ry in the most prof­itable way. Watch our learn­ing series video to learn more. If you have ques­tions or would like to learn more about our acces­so Sir­iusware POS solu­tion, con­tact us here or email sales@​accesso.​com.