accesso Learning Series: Accounting Export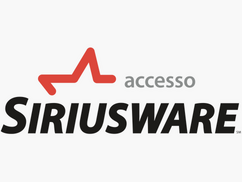 Account­ing process­es can be tedious and time-con­sum­ing, but it doesn't have to be that way with our acces­so Sir­iusware point of sale tick­et­ing solu­tion. Our acces­so Sir­iusware Account­ing Export mod­ule is a high­ly cus­tomiz­able data export tool specif­i­cal­ly made to stream­line finan­cial report­ing. Watch our demo by acces­so Report­ing & Inte­gra­tion Soft­ware Engi­neer Tyler Goforth to see how this tool can help you save time and elim­i­nate man­u­al tasks.
Account­ing Export Basics
The Account­ing Export tool allows you to export a dai­ly sum­ma­ry of sales to a text file for quick import into your Gen­er­al Ledger. This mod­ule is com­pat­i­ble with any finan­cial soft­ware that allows a client to batch import via a text or CSV file. Account­ing Export is a web-based appli­ca­tion, so all you need is a brows­er to access it!
Account­ing Export Benefits
One of the biggest ben­e­fits of our acces­so Sir­iusware Account­ing Export mod­ule is that it sup­ports automat­ing a mul­ti­tude of process­es that are oth­er­wise labo­ri­ous for your staff to do dur­ing their end-of-day rou­tines. The infor­ma­tion from your dai­ly sum­ma­ry can be mapped to your Gen­er­al Ledger soft­ware. Then, you can con­fig­ure the Export to run auto­mat­i­cal­ly, every day at a spe­cif­ic time after your oper­a­tors have closed out. The Export is then ready for easy upload into your GL soft­ware. In addi­tion to giv­ing you and your staff this valu­able time back, the acces­so Sir­iusware Account­ing Export mod­ule can help pre­vent man­u­al data entry errors.
How to Get Start­ed with the Account­ing Export
At acces­so, we are aware every venue is dif­fer­ent. We want to make sure that we tai­lor the mod­ule to your venue's spe­cif­ic needs, so our imple­men­ta­tion involves sev­er­al phases.
Explo­ration: The first step in imple­ment­ing the acces­so Sir­iusware Account­ing Export mod­ule is an explo­ration phase. This is where we take the time to sit down with you to dis­cuss what your cur­rent process­es are and what spe­cif­ic needs you have.
Imple­men­ta­tion: In this phase, we install and con­fig­ure the export ser­vice and website.
Con­fig­u­ra­tion: Dur­ing con­fig­u­ra­tion, we build a job to your unique specifications.
Test­ing: While we are test­ing, this is where our you get the oppor­tu­ni­ty to admin­is­ter feed­back for us to use to make the process even bet­ter. Test­ing will con­tin­ue until you are ready to go live.
Go-Live: Once you're ready to go live, we con­tin­ue to mon­i­tor and test your data and offer ongo­ing support.
No mat­ter your venue size, account­ing is a sig­nif­i­cant part of the day-to-day oper­a­tions. With tick­et sales, food and bev­er­age pur­chas­es, retail, and even rental trans­ac­tions, there is no room for the cost­ly errors that can come with man­u­al entry of data. The effi­cient and accu­rate account­ing sys­tem that your venue has been look­ing for is our Account­ing Export module!
Whether you're a theme park or a cul­tur­al insti­tu­tion, our acces­so Sir­iusware point-of-sale solu­tion pro­vides all the fea­tures you need to stream­line your oper­a­tions in the most prof­itable way. Watch our learn­ing series video to learn more. If you have ques­tions or would like to learn more about our acces­so Sir­iusware POS solu­tion, con­tact us here or email sales@​accesso.​com.