accesso Learning Series: Introducing accesso Siriusware QuickScan!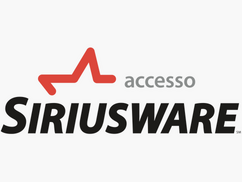 We are excit­ed to debut the first of three prod­ucts designed to shape the future of mobile appli­ca­tions for our acces­so Sir­iusware point-of-sale solu­tion – our new QuickScan appli­ca­tion! This new solu­tion com­bines the soft­ware of Scan­Man with a beau­ti­ful, angu­lar front end that is com­pat­i­ble with Android® Mobile, and also includes new fea­tures to help you stream­line your access con­trol oper­a­tions onsite.
Our cur­rent gen­er­a­tion of appli­ca­tions run on Win­dows Mobile and include Scan­Man (a scan­ning solu­tion for Access Con­trol), Tal­ly­Man (for real-time retail inven­to­ry counts), and Tech­Sta­tionPPC (for rental shops). Win­dows Mobile 6.5 is near­ing the end of life, and Microsoft has indi­cat­ed that their extend­ed sup­port for prod­ucts will end on 1/1/2020, so we decid­ed to devel­op our next gen­er­a­tion of appli­ca­tions for Android, which has proven to be a bud­get-friend­ly and reli­able solu­tion. This ​"Quick­App Fam­i­ly" includes QuickScan (launched Octo­ber 2018 in ver­sion 4.7.03), Quick­Count (launch­ing in Q1 2019 to replace Tal­ly­Man), and Quick­Tech (launch­ing in Q2 2019 as a replace­ment for TechStationPPC).
What does this mean for our clients using Scan­Man? It's impor­tant to know that our new enhance­ments have end­ed, and new sales of Scan­Man will end in June 2019. If you have lega­cy hard­ware that you wish to use with new Scan­Man licens­es, you will have the abil­i­ty to pur­chase these until June 1st. After that date, we will only be sell­ing licens­es for QuickScan. We will be end­ing our bug sup­port in line with Microsoft on Jan­u­ary 14, 2020. How­ev­er, you can con­tin­ue to use Scan­Man indef­i­nite­ly, even after 2020. The soft­ware will con­tin­ue to work, and you can con­tin­ue to use it as long as you'd like.
Unlike its pre­de­ces­sor, QuickScan offers a very sim­ple instal­la­tion process. It is a down­loaded app that will be avail­able from our web­site and can be installed in just two taps. No com­put­er is need­ed, and it's very easy to con­fig­ure the device once the app has been installed – even when you're on the go! All set­tings are avail­able in a new pan­el, and each set­ting has descrip­tions that make it easy to under­stand what you're con­fig­ur­ing with­out dig­ging through the doc­u­men­ta­tion. Set­tings can also be pass­word-pro­tect­ed for your security.
All of the fea­tures in Scan­Man will move over to QuickScan, and some of the new fea­tures we've added include new sounds that are pre­loaded into the soft­ware, an Intel­li­gent ​"Bad" response that gives you infor­ma­tion about why a scan is invalid, a visu­al counter, improved Cus­tom DCI respons­es and the abil­i­ty to scan RFID media.
Our new QuickScan appli­ca­tion is designed to be used with the Cipher Labs RS51 hard­ware. This runs on Android LS and can also run over an LTE Cel­lu­lar net­work with an appro­pri­ate VPN set­up. It has a 2D imager, enabling you to scan dig­i­tal screens or paper, as well as an RFID read­er. It is IP 65⁄67 rat­ed, which means that it is dust tight, water-tight, can with­stand drops of 4.5 feet on con­crete, and oper­at­ing tem­per­a­tures between ‑4°F to 122°F.
If you're ready to get QuickScan, we are offer­ing a 1 for 1 license swap. The first step is to open a case to update to 4.7.03 by email­ing siriuswarehelp@​accesso.​com or log­ging into your ser­vice cloud account. Next, email sales@​accesso.​com to pur­chase the RS51. We have worked very close­ly with Cipher Labs to obtain com­pet­i­tive pric­ing (which is sig­nif­i­cant­ly less than the pric­ing from our pre­vi­ous ven­dors), and they offer war­ran­ty options. The third step is to open a case for the QuickScan license swap. As an exam­ple, if you cur­rent­ly have 10 Scan­Man licens­es and want to pur­chase 3 new scan­ners, you would receive a license file that con­tains 7 Scan­Man licens­es (that you can lat­er switch to QuickScan at any point) and 3 QuickScan licens­es. Final­ly, you would install your new licens­es and install QuickScan on your device.
Watch our demo video to learn more. If you're ready to get start­ed with QuickScan or pur­chas­ing the new RS51 scan­ner, con­tact us here or email sales@​accesso.​com.