accesso Learning Series: Ready to Launch eCommerce!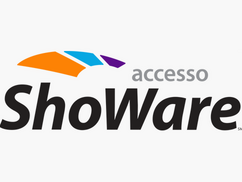 We are liv­ing in unprece­dent­ed times. More like­ly than not, your busi­ness has been impact­ed by the unique events of the world­wide COVID-19 pan­dem­ic. How­ev­er, even in times of eco­nom­ic dis­rup­tion, con­tin­u­ing edu­ca­tion remains crit­i­cal­ly impor­tant. In an effort to con­tin­ue sup­port­ing our client part­ners dur­ing this dif­fi­cult time, we will con­tin­ue shar­ing insights and guid­ance to help you strength­en your busi­ness and serve your val­ued cus­tomers when the time comes to wel­come them back to your venue. Learn more about our post-COVID solu­tions here.
Dis­cov­er best prac­tices for reopen­ing safe­ly with our acces­so ShoWare tick­et­ing solu­tion! Our high­ly cus­tomiz­able, easy-to-imple­ment tick­et­ing solu­tion sup­ports speedy eCom­merce sales for over 600 venues around the world. With a flex­i­ble inter­face and fast imple­men­ta­tion time, the acces­so ShoWare sys­tem helps venue oper­a­tors build loy­al cus­tomers and max­i­mize tick­et sales. Watch as acces­so ShoWare Sales Direc­tor Wen­di Yanez walks you through the ease of reopen­ing with a ​"Ready to Launch" eCom­merce demo, and read on to see how you can lever­age the fea­tures of our acces­so ShoWare solu­tion to help your organization.

Guest Engage­ment Post-COVID
When we think about best prac­tices for reopen­ing, it's impor­tant to look at the full pic­ture of how your venue can cre­ate a pos­i­tive guest experience.
Before they arrive: Think about what infor­ma­tion, offers and expec­ta­tions can be com­mu­ni­cat­ed to your guests before they arrive or even before they pur­chase tickets.
Dur­ing their vis­it: How can your orga­ni­za­tion cre­ate a safe expe­ri­ence? Timed admis­sion, capac­i­ty con­trols and lim­it­ed per­son-to-per­son inter­ac­tions can all help ensure guest safety.
After their vis­it: Venues can lever­age patron data col­lec­tion, and post-vis­it com­mu­ni­ca­tion, to cul­ti­vate hap­py cus­tomers and more return visits.


5

Essen­tial Fea­tures for Reopening


At acces­so, we know this is a chal­leng­ing time for venues. Our acces­so ShoWare tick­et­ing solu­tion can help your venue reopen safe­ly and successfully.
Quick Imple­men­ta­tion: When it's time to reopen, every day mat­ters. We can sup­port a quick imple­men­ta­tion time­line — about

30

days from con­tract sign­ing to Go-Live, and in many cas­es, much faster.
Direct Deposit Finan­cial Set­tle­ment: All monies are deposit­ed to your own bank account. Hav­ing access to your funds instead of hav­ing to wait for set­tle­ments can real­ly help your venue in these chal­leng­ing times when every pen­ny is impor­tant. In the event that your orga­ni­za­tion needs to refund a cus­tomer, like so many orga­ni­za­tions did in the ear­ly days of the pan­dem­ic, you can do so with ease.
Patron Data Col­lec­tion: Data can help your venue in a mul­ti­tude of ways, includ­ing empow­er­ing your staff to lever­age the col­lect­ed data to cre­ate a pos­i­tive expe­ri­ence for all of your patrons. From walk­ing into the door to email com­mu­ni­ca­tions, data that has been col­lect­ed from guests helps your venue tai­lor the expe­ri­ence to keep guests want­i­ng to return time and time again. Take advan­tage of the oppor­tu­ni­ty to com­mu­ni­cate with guests before they arrive and after­wards. Our tick­et­ing sys­tem sup­ports both full and par­tial data col­lec­tion at both the order lev­el and the tick­et level.
Cus­tom Brand­ing: Give your guests a seam­less pur­chas­ing expe­ri­ence with a white-label solu­tion that allows for cus­tomized messaging.
Flex­i­ble Tick­et­ing: Enjoy a fast and intu­itive set-up process that is high­ly flex­i­ble to meet your needs. Our tick­et­ing soft­ware sup­ports gen­er­al admis­sion, timed admis­sions, reserved seat­ing, dri­ve-in con­cert series, pack­ages, bun­dles, mem­ber­ship and

VIP

sales, and every­thing in-between.

Best Prac­tices for Reopening

A new main focus for many oper­a­tions is to reduce in-per­son trans­ac­tions, which means a big­ger empha­sis on eCom­merce. Encour­ag­ing your guests to pur­chase online will lim­it expo­sure for your guests and your staff alike. Some of our clients have even elim­i­nat­ed box office sales completely.
Why dri­ve guests to buy online? It's eas­i­er for your orga­ni­za­tion and more effi­cient. If you are work­ing with a small­er staff than usu­al, eCom­merce with our acces­so ShoWare solu­tion helps you do more with less! The more guests pur­chase online, the few­er onsite tick­et win­dows you need — which means your staff can spend their time help­ing to ensure guests are abid­ing by safe­ty guide­lines, or san­i­tiz­ing com­mon areas. Online sales mean that every tick­et sold has a name behind it, which assists with con­tact trac­ing and health waivers as well as future mar­ket­ing and engage­ment efforts. Get­ting advance sales means increas­ing pre-arrival com­mit­ment, or lock­ing in advance rev­enue from the guest, which can also pos­i­tive­ly impact in-venue spend­ing. If a guest doesn't have to open their wal­let upon arrival to pay for tick­ets, they might be more like­ly to spend more at the con­ces­sion stand or at the gift shop.
It's also impor­tant to pro­mote respon­si­ble social dis­tanc­ing. Your tick­et­ing sys­tem can help you achieve this in sev­er­al ways. Our acces­so ShoWare sys­tem allows you to stag­ger your guest entry with timed admis­sions. This is a great way to make sure your lob­by and wait­ing areas are not jam-packed but are instead effec­tive­ly fun­nel­ing guests in and out in the safest way pos­si­ble. Lim­it­ing over­all capac­i­ty is anoth­er adjust­ment that many venues have need­ed to make, and venues with seat­ed events may also need to make adjust­ments to their seat maps to com­ply with social dis­tanc­ing pro­to­cols. Hav­ing a sys­tem with a flex­i­ble set-up that can change as your organization's needs and gov­ern­men­tal poli­cies are evolv­ing can be very beneficial.
The Impor­tance of Safe­ty Branding

Think about how your orga­ni­za­tion can cre­ate a mes­sage around being the safe enter­tain­ment choice​. Show­ing your guests that you are seri­ous about safe­ty can make a big dif­fer­ence in their deci­sion to return when you're ready to wel­come them back to your venue. Guest engage­ment starts with you com­mu­ni­cat­ing and posi­tion­ing new COVID poli­cies and pro­ce­dures as a ben­e­fit, not as a bar­ri­er.​This could give your venue an advan­tage over the competition.
A user-friend­ly eCom­merce web­site isn't just a place where your cus­tomers can buy tick­ets. It is also a great place to com­mu­ni­cate COVID poli­cies, reopen­ing infor­ma­tion, and oth­er impor­tant updates guests need to see before or after book­ing. Tru­ly under­stand­ing your cus­tomer means under­stand­ing their val­ues, and shared val­ues have a huge impact on whether or not a cus­tomer will be loy­al to a brand.​While any orga­ni­za­tion can offer pro­mo­tion­al coupons and dis­count codes, busi­ness­es that can pro­vide val­ue in ways oth­er than dol­lars and cents have a unique oppor­tu­ni­ty to con­nect with their guests.​Build your brand and set your­self apart as the safe choice because you are putting these mea­sures (like timed tick­et­ing and online sales only) in place.
At acces­so, we believe tech­nol­o­gy should be the solu­tion, not the prob­lem. If you'd like to learn more about how our acces­so solu­tions can help your venue stress a lit­tle less and accom­plish so much more, con­tact us today. We'd love to help!