accesso Learning Series: The Ease of Waivers with accesso and 1RISK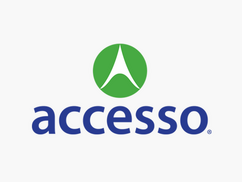 At acces­so, we are ded­i­cat­ed to help­ing our clients exceed guest expec­ta­tions through inno­v­a­tive tech­nol­o­gy solu­tions. Our inte­gra­tion with 1RISK gives guests a con­ve­nient and intu­itive expe­ri­ence that can help reduce lengthy check in lines and elim­i­nate the need for paper waiv­er stor­age for your orga­ni­za­tion. Watch as acces­so Sales Engi­neer Lyn­d­say Jones intro­duces this time-sav­ing fea­ture in an excit­ing demo and read on to see how help­ful the acces­so and 1RISK waiv­er inte­gra­tion can be for your venue!
Elim­i­nate Paper Vouchers
With our 1RISK inte­gra­tion, there's no longer a need to flip through the fold­ers of a nev­er-end­ing fil­ing cab­i­net. Instead, all of your lia­bil­i­ty forms can be accessed through the 1RISK online por­tal. For clients using 1RISK lia­bil­i­ty waivers with the acces­so Online Tick­et­ing or Point of Sale Tick­et­ing plat­forms, the waiv­er can now pop up through your online tick­et­ing page pri­or to the guest reach­ing the check­out page. This can great­ly cut down on guests for­get­ting to sign the waiv­er after com­plet­ing the check­out process. Your venue can also enable a check­box that requires the form to be filled out before com­plet­ing check­out. This pre­vents the user from hit­ting the com­plete pur­chase but­ton until all 1RISK lia­bil­i­ty forms have been signed.

There is also an option that allows guests to sign the waivers through an onsite point of sale. 1RISK gives users the abil­i­ty to sign forms using a con­nect­ed touch­screen at the POS. There is a new pop up but­ton for the oper­a­tor if a guest needs to sign a form on the screen.
Stream­line Check-In and Registration
Anoth­er major ben­e­fit of acces­so​'s inte­gra­tion with 1RISK is the time saved and accu­ra­cy pre­served in regard to track­ing and com­plet­ing med­ical or lia­bil­i­ty waivers. This gives your staff the oppor­tu­ni­ty to stream­line the onsite check-in and reg­is­tra­tion process. Think about it: no par­ent wants to read through and sign a multi­page pack­et of forms for each camper dur­ing the first day of camp– they want to focus on get­ting their campers set­tled in and com­fort­able. The new 1RISK fea­ture saves your guests from hav­ing to go through this time-con­sum­ing process. Instead, par­ents can fill out med­ical waivers, pho­tog­ra­phy waivers, and more with the sim­ple click of a but­ton for their campers. This also gives con­sumers access to the forms and waivers when­ev­er they need to look back over policies.
Save Time
When you empow­er guests to uti­lize online forms and waivers through the 1RISK por­tal, you can save valu­able min­utes for your guests and staff alike.
Patrons can fill out one set of non-med­ical waivers and forms for mul­ti­ple guests (for exam­ple, mul­ti­ple chil­dren of the same fam­i­ly) instead of hav­ing to read through and sign every­thing individually.
Staff can eas­i­ly pull emer­gency con­tacts and med­ical infor­ma­tion from the eas­i­ly acces­si­ble online por­tal instead of flip­ping through stacks of paper waivers and try­ing to decode rushed handwriting.
Whether you have sum­mer camp atten­dees or first-time skiers tak­ing a ski les­son, the first thing you want guests to under­stand is the impor­tance of safe­ty before they hit the slopes or par­tic­i­pate in their first activ­i­ty. At acces­so we under­stand that waivers are invalu­able to your orga­ni­za­tion. Waivers should be easy to col­lect from your guests, which is why we inte­grate with 1RISK Waiv­er Man­age­ment. From cul­tur­al insti­tu­tions to ski resorts, our acces­so Tick­et­ing solu­tions pro­vide all of the fea­tures you need to man­age your guests in the most effi­cient way. Watch our learn­ing series video to learn more. If you have ques­tions or would like to learn more about our acces­so suite of solu­tions, con­tact us here or email sales@​accesso.​com.