accesso off on a Bear Grylls Adventure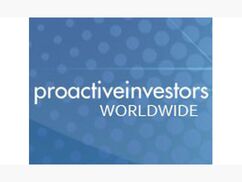 Reporter John Har­ring­ton of Proac­tive Investors shared news of acces­so's expand­ed part­ner­ship with Mer­lin Enter­tain­ments to pro­vide an inte­grat­ed tick­et­ing, guest expe­ri­ence and vir­tu­al queu­ing solu­tion for the Bear Grylls Adven­ture in Birmingham.
The Bear Grylls Adven­ture will use acces­so Pass­port, acces­so LoQueue and The Expe­ri­ence Engine, as well as the acces­so Prism wear­able device that will be called ​"BearTag" and pre­sent­ed to guests upon arrival. The BearTag will include a cus­tom itin­er­ary and guide each guest on their adven­ture. It will also enable guests to pur­chase meals and mer­chan­dise, access pho­tos and receive mar­ket­ing offers in real-time.
"The tech­nol­o­gy Acces­so pro­vides is tru­ly the future of our indus­try," said James Thomas, Bear Grylls Adven­ture Gen­er­al Manager.

To read the full arti­cle, click here.