accesso® Partners with Cuseum to Transform the Digital Patron Experience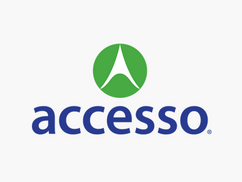 Soft­ware Inte­gra­tion to Max­i­mize Mem­ber­ship Man­age­ment and Vis­i­tor Engage­ment for Cul­tur­al Mar­ket Operators


Orlan­do, FLA. (July 14, 2020) – acces­so Tech­nol­o­gy Group plc (AIM: ACSO), the pre­mier tech­nol­o­gy solu­tions provider for attrac­tions and venues world­wide, has entered into a strate­gic part­ner­ship with Cuse­um, a renowned provider of engage­ment soft­ware for muse­ums and arts non­prof­its, to com­ple­ment the pow­er of the acces­so Sir­iuswareSMpoint-of-sale solu­tion for muse­um and cul­tur­al insti­tu­tion oper­a­tors around the globe.
Through this part­ner­ship, acces­so Sir­iusware clients will have the oppor­tu­ni­ty to lever­age ful­ly sup­port­ed, turn-key access to Cuseum's vis­i­tor, mem­ber and donor engage­ment tools, all of which are designed to pro­vide patrons a rich­er, more mem­o­rable end-to-end expe­ri­ence via con­tact­less, dig­i­tal solu­tions – a key dif­fer­en­tia­tor for oper­a­tors seek­ing sup­port for safe and secure reopen­ing in the new age of phys­i­cal distancing.
With access to Cuseum's Dig­i­tal Mem­ber­ship Card solu­tion, acces­so clients can empow­er patrons to make the most of their mem­ber­ship expe­ri­ence, both on- and off-site, pro­vid­ing all of the ben­e­fits and func­tions of a tra­di­tion­al mem­ber­ship mod­el – includ­ing card access, mem­ber­ship ser­vices and exclu­sive dis­counts – from the con­ve­nience of each patron's mobile device. Addi­tion­al­ly, insti­tu­tions will ben­e­fit from enhanced vis­i­tor engage­ment func­tion­al­i­ty with the abil­i­ty to com­mu­ni­cate with patrons in real-time to pro­vide per­son­al­ized offers, mem­ber­ship renew­al reminders and more, all avail­able through intu­itive, ful­ly dig­i­tal channels.
"We're very excit­ed to part­ner with Cuse­um to enhance Accesso's robust offer­ings for our clients in the cul­tur­al space, a mar­ket we've proud­ly served for two decades," said Steve Brown, acces­so CEO. ​"In Cuse­um, we've found a tru­ly like-mind­ed part­ner, and this enhanced, dig­i­tal approach to tra­di­tion­al mem­ber­ship ser­vices and vis­i­tor engage­ment is par­tic­u­lar­ly cru­cial as we work to increase effi­cien­cy and reduce phys­i­cal touch­points with­in the attrac­tions and venues we serve."

The acces­so Sir­iusware solu­tion address­es every point-of-sale need across a venue, uni­fy­ing tick­et­ing, mem­ber­ship, group sales, retail, food and bev­er­age, rentals and more with­in a sin­gle sys­tem, elim­i­nat­ing the need for sep­a­rate solu­tions. In lever­ag­ing this tech­nol­o­gy, sup­port­ed by Cuseum's cut­ting-edge Dig­i­tal Mem­ber­ship Card solu­tion, cul­tur­al mar­ket oper­a­tors will have a holis­tic set of tools at their dis­pos­al to height­en vis­i­tor engage­ment and build brand loy­al­ty along each step of the patron journey.
"We are thrilled to part­ner with Acces­so and are eager to watch their clients har­ness the pow­er of this new inte­gra­tion to fur­ther ampli­fy the per­son­al­ized, dig­i­tal expe­ri­ence mod­ern con­sumers crave," said Bren­dan Ciecko, CEO & Founder at Cuse­um. ​"The promise this part­ner­ship holds for cul­tur­al mar­ket oper­a­tors, as well as their invalu­able patrons, is vir­tu­al­ly limitless."
About acces­so Tech­nol­o­gy Group, plc
At acces­so, we believe tech­nol­o­gy has the pow­er to rede­fine the guest expe­ri­ence. Our patent­ed and award-win­ning solu­tions dri­ve increased rev­enue for attrac­tion oper­a­tors while improv­ing the guest expe­ri­ence. Cur­rent­ly serv­ing over 1,000 venues in 30 coun­tries around the globe, accesso's solu­tions help our clients stream­line oper­a­tions, gen­er­ate increased rev­enues, improve guest sat­is­fac­tion and har­ness the pow­er of data to edu­cate busi­ness and mar­ket­ing decisions.
acces­soinvests heav­i­ly in research and devel­op­ment because our indus­tries demand it, our clients ben­e­fit from it and it makes a pos­i­tive impact on the guest experience.
Our com­mit­ment to improv­ing the guest expe­ri­ence and help­ing our clients increase rev­enue is the core of our busi­ness. Our tech­nol­o­gy solu­tions allow venues to increase the vol­ume and range of on- and off-site spend­ing and to dri­ve increased trans­ac­tion-based rev­enue through cut­ting-edge tick­et­ing, point-of-sale, vir­tu­al queu­ing, dis­tri­b­u­tion and expe­ri­ence man­age­ment software.
Many of our team mem­bers come from back­grounds work­ing with­in the attrac­tions and cul­tur­al indus­try. In this way, we are expe­ri­enced oper­a­tors who run a tech­nol­o­gy com­pa­ny serv­ing attrac­tions oper­a­tors, ver­sus a tech­nol­o­gy com­pa­ny that hap­pens to serve the mar­ket. Our staff under­stands the day-to-day oper­a­tions of man­ag­ing com­plex venues and the chal­lenges this cre­ates, and togeth­er we strive to pro­vide our clients and their guests with tech­nol­o­gy that empow­ers them to do more and enjoy more. From our agile devel­op­ment team to our ded­i­cat­ed client ser­vice spe­cial­ists, every team mem­ber knows that their pas­sion, integri­ty, com­mit­ment, team­work and inno­va­tion are what dri­ve our success.
acces­so is a pub­lic com­pa­ny, list­ed on AIM: a mar­ket oper­at­ed by the Lon­don Stock Exchange. For more infor­ma­tion, vis­it www​.acces​so​.com. Fol­low acces­so on Twit­ter, LinkedIn and Face­book.


About Cuse­um
Cuse­um helps orga­ni­za­tions dri­ve vis­i­tor, mem­ber and patron engage­ment using dig­i­tal tools. Cuseum's soft­ware plat­form makes it easy for muse­ums, attrac­tions and non­prof­its to pub­lish mobile apps, gen­er­ate dig­i­tal mem­ber­ship cards and lever­age data insights. Head­quar­tered in Boston, the com­pa­ny is backed by lead­ing investors includ­ing Tech­stars. For more infor­ma­tion, vis­it https://​cuse​um​.com/ or fol­low Cuse­um on Twit­ter at @cuseum.