accesso® Scores Agreement with Brampton Beast Hockey Team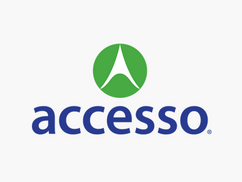 Cana­di­an ECHL Hock­ey Team to Uti­lize acces­so ShoWareSM Tech­nol­o­gy to Sim­pli­fy Tick­et­ing for Fans
ORLAN­DO, Fla. (August 2, 2018) — acces­so Tech­nol­o­gy Group plc (AIM: ACSO), the pre­mier tech­nol­o­gy solu­tions provider to leisure, enter­tain­ment and cul­tur­al mar­kets, has expand­ed its pres­ence in Cana­da by sign­ing a three-year agree­ment with the Bramp­ton Beast. The ECHL pro­fes­sion­al team, based in Bramp­ton, Ontario at CAA Cen­tre, will begin uti­liz­ing the acces­so ShoWare tick­et­ing solu­tion for its upcom­ing 2018 – 2019 sea­son, kick­ing off in Octo­ber. The solu­tion will pro­vide fans an intu­itive shop­ping expe­ri­ence, allow­ing them to pur­chase tick­ets in a few easy steps.
The acces­so ShoWare tick­et­ing suite enables venue man­agers to inte­grate and man­age the tick­et­ing process on a sin­gle plat­form while pro­vid­ing fans a seam­less pur­chas­ing expe­ri­ence, whether they buy tick­ets online or on-site. The Soft­ware-as-a-Ser­vice (SaaS) solu­tion offers oper­a­tors ulti­mate flex­i­bil­i­ty and con­trol over tick­et sales in assigned seat­ing venues, allow­ing them to stream­line the tick­et­ing process while max­i­miz­ing revenue.
"Acces­so has giv­en us a way to offer fans more diverse, per­son­al­ized prod­uct offer­ings online," said Cary Kaplan, Pres­i­dent and Gen­er­al Man­ag­er of the Bramp­ton Beast. ​"With a tru­ly mobile-friend­ly inter­face and easy-to-use box office func­tion­al­i­ty, our fans will be able to pur­chase the exact tick­et pack­age they want though their chan­nel of choice."
The Bramp­ton Beast is one of only two Cana­di­an teams in the ECHL, a mid-lev­el pro­fes­sion­al ice hock­ey league based in Prince­ton, New Jer­sey. In the 2016 – 17 sea­son, the atten­dance for Bramp­ton Beast games increased 20 per­cent from two sea­sons pri­or, a first for the league. Now enter­ing their sixth sea­son, the team's grow­ing fan base requires a sophis­ti­cat­ed, secure tick­et­ing plat­form that allows real-time com­mu­ni­ca­tion between box office and online sales. By lever­ag­ing the acces­so ShoWare tick­et­ing suite, venue man­agers will have access to pur­chase pat­terns and tick­et avail­abil­i­ty, gain­ing pre­cious insight into user behavior.
"We're thrilled to part­ner with the Bramp­ton Beast to pro­vide a pow­er­ful, seam­less tick­et­ing solu­tion as the team and its fan base con­tin­ues to grow." said Paul Noland, acces­so CEO. ​"This part­ner­ship will help fuel our expan­sion into the hock­ey tick­et­ing space and through­out Cana­da as a whole.