accesso Technology Chief Executive Moves To Executive Chairman (Morningstar)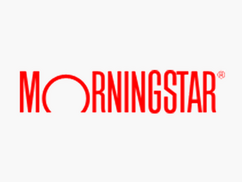 Morn­ingstar shared news of exec­u­tive lev­el changes and pro­mo­tions at acces­so, as well as an update on trad­ing thus far in 2016.
Tom Bur­net will move from his cur­rent role as chief exec­u­tive to exec­u­tive chair­man. John West­on, the cur­rent non-exec­u­tive chair­man, will step down but will remain with acces­so as senior inde­pen­dent director.
Steve Brown, cur­rent­ly chief oper­at­ing offi­cer, will become chief exec­u­tive, replac­ing Bur­net. acces­so has also appoint­ed Karen Slat­ford to the board as a non-exec­u­tive director.
The changes came as acces­so said trad­ing in 2016 has been robust so far, with organ­ic growth in all divi­sions in the year to date and 18 new con­tracts secured.
To read the full sto­ry, click here.