accesso Technology expands ticket offering with 11 new contracts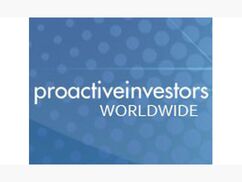 Giles Gwin­nett of Proac­tive Investors shared news of 11 new con­tract wins for ShoWare, the newest divi­sion of acces­so Tech­nol­o­gy Group, plc (LON:ACSO).
An excerpt:
"Acces­so Tech­nol­o­gy (LON:ACSO) has expand­ed its tick­et sales busi­ness as it announced its ShoWare divi­sion had won a fur­ther 11 con­tracts across North and South America.
It means the total num­ber of con­tracts won since ShoWare was acquired in 2014 to 22.
'These wins prove accesso's abil­i­ty to deliv­er on an expand­ed tick­et­ing oppor­tu­ni­ty both in terms of venue size and ver­ti­cal type, as well as rein­forc­ing the ratio­nale for the orig­i­nal ShoWare acqui­si­tion," the firm said.'"
To read the full sto­ry, click here.