accesso Webinar Series Presents: accesso's Latest Innovations for Cultural Institutions.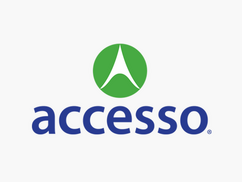 Cul­tur­al insti­tu­tions and muse­ums offer patrons the chance to step into the future, peek through a win­dow into the past, and gaze inside the minds of cre­ative genius­es — but find­ing ways to extend that same won­der into your tech­nol­o­gy solu­tions can be quite a chal­lenge! At acces­so, we under­stand the impor­tance of cul­ti­vat­ing strong and last­ing rela­tion­ships with your patrons to earn their loy­al­ty and nur­ture them into life­long mem­bers and donors.
Our com­pre­hen­sive acces­so Sir­iusware point of sale and award-win­ning acces­so Pass­port eCom­merce solu­tions pro­vide a ful­ly-inte­grat­ed solu­tion to con­vert your vis­i­tors into mem­bers, increase dona­tions, and man­age mem­ber ben­e­fits with ease!
Our acces­so Sir­iusware solu­tion offers soft­ware mod­ules to help you sim­pli­fy your sales process and to inte­grate seam­less­ly with oth­er best-in-class prod­ucts, help­ing to improve patron expe­ri­ences and ulti­mate­ly increase mem­ber­ships. Our mem­ber­ship mod­ule has been enhanced with options to offer pay­ment plans, which allow guests to break up the cost of a mem­ber­ship to bet­ter fit their bud­gets. Oper­a­tors can also offer auto renew­al options, which move the impor­tant ques­tion of ask­ing patrons to renew from an after­thought to a proac­tive ​"ask," sav­ing time for your busy patrons and increas­ing mem­ber reten­tion for your venue.
Track­ing mem­ber ben­e­fits can be a time con­sum­ing and expen­sive process, with print­ing and mail­ing book­lets tak­ing up valu­able staff time and finan­cial resources. Our acces­so Sir­iusware solu­tion offers a sim­ple, auto­mat­ed and cost-effec­tive solu­tion by allow­ing your staff to eas­i­ly issue and track mem­ber­ship ben­e­fits and enti­tle­ments with­in the sys­tem, from guest pass­es to dis­counts and much more. Mem­ber ben­e­fits can be tracked dig­i­tal­ly with­in the soft­ware for quick and easy redemp­tion, track­ing mem­ber ben­e­fit usage so you can see what enti­tle­ments are most pop­u­lar, when they were used and more.
These great muse­um man­age­ment tools help improve patron expe­ri­ences at your insti­tu­tion, but what about that all-impor­tant first impres­sion before they even arrive? Your patron's expect a lot from their eCom­merce tick­et­ing expe­ri­ence, and our acces­so Pass­port solu­tion allows your insti­tu­tion to deliv­er tru­ly seam­less and intu­itive online shop­ping on any device.
As part of our ful­ly-respon­sive eCom­merce plat­form, our acces­so Pass­port solu­tion now offers new mem­ber­ship tools help walk your patrons through the process of choos­ing a best-fit mem­ber­ship option for their fam­i­ly and then com­plet­ing the prop­er infor­ma­tion to launch their mem­ber­ship. We've also added the capa­bil­i­ty for your exist­ing mem­bers to sign in and view the ben­e­fits they have avail­able, and to redeem some or all of those for tick­ets or items. They can then check out with a mixed cart of free, dis­count­ed or full price items all with­in the same easy-to-use storefront.
Our acces­so Pass­port solu­tion offers our award-win­ning eCom­merce plat­form paired with the part­ner­ship of a ded­i­cat­ed client sup­port team to pro­vide per­son­al­ized 24⁄7 sup­port for your venue. One of the many ben­e­fits of our ful­ly-host­ed eCom­merce solu­tion is the reduced bur­den on your own tech­ni­cal staff. The acces­so Pass­port solu­tion is main­tained by our ded­i­cat­ed team of devel­op­ers and rig­or­ous­ly test­ed by our qual­i­ty assur­ance spe­cial­ists, with new updates deployed bi-weekly.
Watch our webi­nar to learn more. If you have ques­tions or would like a per­son­al­ized demon­stra­tion, let us know about your busi­ness needs here or email sales@​accesso.​com.