accesso Webinar Series Presents: accesso's Latest Innovations for Ski.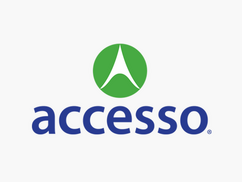 Whether match­ing guests with the prop­er rental gear, pro­vid­ing an easy entry expe­ri­ence on the hill or just sell­ing a much-need­ed cup of hot choco­late at the end of the day, ski resort oper­a­tors face a num­ber of oper­a­tional chal­lenges every day while serv­ing their guests. With more than two decades of expe­ri­ence in the ski indus­try, the acces­so team under­stands the unique needs of ski areas.
Our acces­so Sir­iusware solu­tion offers a num­ber of excit­ing fea­tures with ski in mind, under­scor­ing our com­mit­ment to serv­ing the ski indus­try as a ful­ly inte­grat­ed, end-to-end tick­et­ing and point of sale solu­tion. Our 1Risk elec­tron­ic waiv­er inte­gra­tion makes waiv­er man­age­ment quick and sim­ple, with ful­ly host­ed elec­tron­ic waivers that can be accessed from any acces­so Sir­iusware point of sale ter­mi­nal, from your web­site or from any self-entry sta­tion. Waivers can be direct­ly attached to your customer's record in the acces­so Sir­iusware solution.
If your resort uti­lizes the acces­so Sir­iusware eCom­merce mod­ule you'll love our new eCom­merce cal­en­dar fea­ture! This pro­vides a cal­en­dar for­mat dis­play to sell items, help­ing to max­i­mize rev­enue on peak days while dri­ving increased sales on low­er demand days. You can also set alerts for lim­it­ed inven­to­ry items to encour­age guests to purchase.
Anoth­er excit­ing new fea­ture for the acces­so Sir­iusware point-of-sale solu­tion is cart-rule dis­counts. With this fea­ture, your sale­s­point will rec­og­nize com­plex dis­count rules and apply them auto­mat­i­cal­ly when the prop­er restric­tions are met. For exam­ple, if you were to offer a free drink when a guest orders a sand­wich and fries, your sale­s­point will rec­og­nize that any eli­gi­ble sand­wich when com­bined with fries will be eli­gi­ble for that free drink. This makes set­ting up com­plex dis­counts sim­ple for your sales staff.
Our new ben­e­fits and enti­tle­ments fea­tures help you increase passh­old­er sat­is­fac­tion, adding val­ue and excite­ment to sea­son pass pro­grams. Offer sea­son passh­old­ers free or dis­count­ed items, and man­age these ben­e­fits dig­i­tal­ly through their acces­so Sir­iusware mem­ber­ship pro­file. This fea­ture makes it easy for guests to redeem ben­e­fits, allow­ing cashiers to swipe a mem­ber­ship card or look up a mem­ber by name to apply dis­counts or enti­tle­ments. Plus, ben­e­fits can be added on the fly to increase sat­is­fac­tion and dri­ve guest engagement.
Are you ready to make a great first impres­sion on mobile? Our acces­so Pass­port eCom­merce tick­et­ing solu­tion offers the beau­ti­ful and ful­ly-respon­sive shop­ping expe­ri­ence your guests expect, so they can plan their vis­it just as eas­i­ly from their phone as from their com­put­er at home. With our acces­so Pass­port eCom­merce store, you'll be able to offer cal­en­dar based pric­ing for lift tick­ets, lessons, sea­son pass­es, rentals and much more. Through­out the shop­ping expe­ri­ence, the acces­so Pass­port store allows you to build cus­tomized up-sells, cross-sells and quick-sells to help your guests get the most out of their vis­it while also dri­ving rev­enues for your resort. By pro­vid­ing these strate­gi­cal­ly placed up-sells, cross-sells and quick-sells, as well as an easy to use and ful­ly respon­sive user inter­face, the acces­so Pass­port eCom­merce solu­tion can dri­ve 20 – 30% increase in incre­men­tal vol­ume for your eCom­merce sales.
Watch our webi­nar to learn more. If you have ques­tions or would like a per­son­al­ized demon­stra­tion, let us know about your busi­ness needs here or email sales@​accesso.​com.