accesso Webinar Series Presents: Drive Guest Investments with In-House Cards.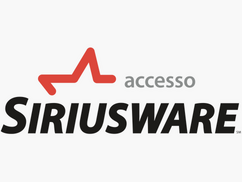 Retail­ers, restau­rants and mer­chants around the world offer gift cards — so why not you too? Our acces­so Sir­iusware POS solu­tion​'s In-House Cards mod­ule pro­vides your guests with a con­ve­nient way to man­age fam­i­ly spend­ing at your venue or to give the gift of expe­ri­ence to friends and fam­i­ly, while also allow­ing you to increase guest invest­ment in your venue and to track spend­ing through­out the guest journey.
Accord­ing to Mar​ke​tRe​search​.com, $46 bil­lion was spent on gift cards in 2016, with $7 bil­lion of that being attrib­uted to gift cards pur­chased by employ­ers for their staff. Gift cards encour­age new or return­ing guests to buy into your venue, increas­ing engage­ment and also spurring return vis­i­ta­tion. Gift cards can be a pow­er­ful mar­ket­ing tool for your venue!
One of the great ben­e­fits of offer­ing in-house cards is that when a guest loads a card, that mon­ey remains with your venue. Guests invest in your prop­er­ty, and are incent­ed to return and uti­lize their in-house funds. Cash­less trans­ac­tions are also con­ve­nient for both oper­a­tors and guests, offer­ing a quick trans­ac­tion process just like a cred­it card. Your venue may also choose to take advan­tage of the acces­so Sir­iusware solution's Point-and-Pay fea­ture, which allows guests to pay with only their fingerprint.
Cash trans­ac­tions can be dif­fi­cult to track, but in-house cards allow you to track guest spend­ing pat­terns and use that data to inform your busi­ness deci­sions. See­ing how gift cards are used gives your venue greater insight into where your guests are moti­vat­ed to spend their money.
When using our acces­so Sir­iusware In-House Cards mod­ule, you have lots of flex­i­bil­i­ty in choos­ing the media that works for your venue and your guests. Whether you'd like to offer tra­di­tion­al mag-swipe cards, paper cards, a bar code, a wrist­band, Point-and-Pay or anoth­er media type, we can work with you to select the per­fect option for your unique needs.
Your guests ben­e­fit from in-house cards pro­grams in a num­ber of ways. Incen­tiviz­ing or offer­ing guest ben­e­fits such as reward or loy­al­ty incen­tives with your in-house cards pro­gram is a great way to encour­age guest buy-in. These perks keep guests hap­py and, most impor­tant­ly, return­ing to your venue! Gift cards also offer guests a won­der­ful way to treat friends and fam­i­ly, allow inde­pen­dent spend­ing for chil­dren dur­ing their vis­it, and pro­vide a con­ve­nient cash­less method of pay­ment — espe­cial­ly when using wrist­bands or Point-and-Pay.
Watch our webi­nar to learn more. If you have ques­tions or would like a per­son­al­ized demon­stra­tion, let us know about your busi­ness needs here or email sales@​accesso.​com.