accesso Webinar Series Presents: Driving Donations with the Fund Management Features in our accesso ShoWare Solution.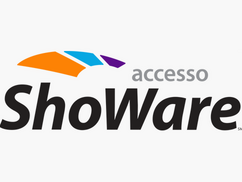 Stud­ies have found that most peo­ple are will­ing to donate to ​"Round Up" cam­paigns and enjoy the process: a recent report found that 70% were will­ing to donate when asked. One might expect that the aver­age donor would choose the min­i­mum amount, but accord­ing to our client data, cus­tomers are more gen­er­ous than you may think and actu­al­ly donate more than the nation­al aver­age. For this rea­son, it's impor­tant to present a vari­ety of options at dif­fer­ent price points. You may also be sur­prised at the peo­ple who choose to donate, and have an entire­ly new list of con­tacts for future devel­op­ment campaigns!
If you are a the­atre or per­form­ing arts cen­ter whose vital­i­ty depends on suc­cess­ful fundrais­ing and devel­op­ment ini­tia­tives, you know the impor­tance of mak­ing the dona­tion process as easy as pos­si­ble for your donors, giv­ing them a vari­ety of pay­ment options (mail­ing a check, drop­ping off cash, or mak­ing a dona­tion online with a cred­it card) to suit their needs, and com­mu­ni­cat­ing with them in their desired for­mat, whether by postal mail, email, phone call, or social media. How­ev­er, there's anoth­er way to reach your char­i­ta­ble donors at an even more con­ve­nient time: when they are pur­chas­ing tick­ets to your shows!
With the ful­ly-inte­grat­ed fund man­age­ment fea­tures of our acces­so ShoWare solu­tion, it's easy to cre­ate cam­paigns and col­lect dona­tions direct­ly from your tick­et page. We recent­ly intro­duced a ​"Round Up" fea­ture for our clients that enables them to ask tick­et pur­chasers if they would like to make a dona­tion at the end of their pur­chase, sim­i­lar to what is com­mon­ly seen in gro­cery stores or increas­ing­ly at restau­rants. In just a few months, our clients have trans­formed pen­nies into thou­sands of dol­lars sim­ply by asking.
While most of our client using dona­tions are arts orga­ni­za­tions, you don't to have to be a non-prof­it orga­ni­za­tion in order to use this fea­ture. One of our clients who has been espe­cial­ly suc­cess­ful fundrais­ing with our acces­so ShoWare solu­tion is a large state fair who col­lects dona­tions for their foun­da­tion while sell­ing tick­ets to their grand­stand shows.
Watch our webi­nar to learn more. If you have ques­tions or would like a per­son­al­ized demon­stra­tion, let us know about your busi­ness needs here or email sales@​accesso.​com.