accesso Webinar Series Presents: Email Marketing Made Easy with our accesso ShoWare Solution!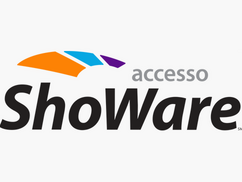 Email mar­ket­ing is a vital part of the mar­ket­ing mix for pro­mot­ers of live events and per­for­mances, but this chan­nel of com­mu­ni­ca­tion is becom­ing increas­ing­ly clut­tered. Every day there are at least 205 bil­lion emails sent world­wide, from per­son­al emails to newslet­ters and more (Rad­i­cati Group). With our inbox­es so inun­dat­ed with mes­sages dai­ly, how do mar­keters ensure that cam­paigns are suc­cess­ful, and that their resources are spent wise­ly? For clients of our acces­so ShoWare event tick­et­ing solu­tion, we have part­nered with Emma® to deliv­er a robust email mar­ket­ing inte­gra­tion that allows you to eas­i­ly cre­ate, launch and mon­i­tor tar­get­ed email mar­ket­ing cam­paigns direct­ly from your acces­so ShoWare account.
A recent study by eMar­keter found that 80% of mar­keters depend on email mar­ket­ing for cus­tomer acqui­si­tion and reten­tion, and for good rea­son: accord­ing to Email Mon­day, for every dol­lar that is spent on email mar­ket­ing, you can expect to earn $38. In fact, when our part­ner Emma recent­ly sur­veyed a group of mar­keters, they found that 47% of mar­keters report that email mar­ket­ing deliv­ers the high­est ROI of all dig­i­tal mar­ket­ing cam­paigns. How­ev­er, Emma also dis­cov­ered that 64% of these mar­keters say they lack the resources they need to cre­ate impact­ful cam­paigns, whether it's time, mon­ey or access to the data that they require.

Our email mar­ket­ing inte­gra­tion is designed to stream­line your oper­a­tions so that you can cre­ate effec­tive cam­paigns that dri­ve real results. With our pre-for­mat­ted tem­plate, you can add infor­ma­tion, images, and hyper­links in only a few clicks, sav­ing you valu­able time and ener­gy with each and every cam­paign. Stud­ies show that seg­ment­ed email cam­paigns can dri­ve as much as 18 times the rev­enue as stan­dard broad­cast emails and reg­u­lar­ly receive high­er open rates. You can use the data col­lect­ed with­in your acces­so ShoWare solu­tion to cre­ate high­ly-tar­get­ed cam­paigns that reach the right audi­ence at the right time. Plus, access ana­lyt­ics quick­ly includ­ing cam­paign his­to­ry, open rates and con­ver­sion rates, all with­out ever leav­ing your acces­so ShoWare tick­et­ing system.

Watch our webi­nar to learn more. If you have ques­tions or would like a per­son­al­ized demon­stra­tion, let us know about your busi­ness needs here or email sales@​accesso.​com.