accesso Webinar Series Presents: Give Your Guests Financial Flexibility with our accesso Siriusware Payment Plans Module.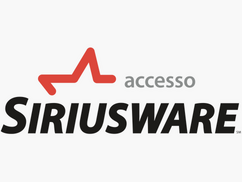 For your guests, vis­it­ing your venue might be a big invest­ment — one they plan care­ful­ly and save up for over time. How can you help to ease the bur­den of cost for your guests so they can stress less, enjoy more, come back more often and have a bet­ter expe­ri­ence over­all? Pay­ment plans are the easy answer, and they can be sur­pris­ing­ly sim­ple and easy to implement.
Pay­ment plans take the larg­er cost of high­er val­ue tick­et options, such as a mem­ber­ship or sea­son pass, and spread those costs out over a longer peri­od of time to make them eas­i­er for guests to fit into their bud­gets. For guests who might nor­mal­ly buy a base lev­el mem­ber­ship, pay­ment plans might encour­age them to step into a high­er val­ue pur­chase such as a VIP mem­ber­ship. You may even see decreased cart aban­don­ment if your guests know that their cart price can be spread out over sev­er­al months.
By help­ing your guests upgrade to these high­er val­ue tick­et expe­ri­ences, you invite them to return to your venue more fre­quent­ly to enjoy all the ben­e­fits of their mem­ber­ships or sea­son pass­es. When your guests know they can come back again to enjoy more, they can more eas­i­ly relax and enjoy all your venue has to offer — as opposed to rush­ing around try­ing to expe­ri­ence every­thing in just one day. This means hap­pi­er guests and more return visits!
With acces­so Sir­iusware, you can also add the option for auto-renewals. Allow­ing guests to opt-in to auto-renewals helps them save time and nev­er wor­ry about a lapsed mem­ber­ship or pass, all while help­ing your venue retain passholders.
The acces­so Sir­iusware solu­tion also offers a num­ber of fea­tures to help you build your pay­ment plans to suit your unique venue. You choose which tick­et prod­ucts qual­i­fy for pay­ment plans, decide on pre-set sched­ul­ing for cus­tomer pay­ments, and get detailed inte­grat­ed report­ing to see exact­ly how the solu­tion is work­ing for your venue. Plus, auto­mat­ic noti­fi­ca­tions are built into the sys­tem so you can eas­i­ly remind guests when their card is about to be charged.
Watch our webi­nar to learn more. If you have ques­tions or would like a per­son­al­ized demon­stra­tion, let us know about your busi­ness needs here or email sales@​accesso.​com.