accesso Webinar Series Presents: Increase Online Conversions with our accesso ShoWare Solution's Enhanced Checkout.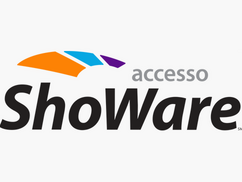 In today's eCom­merce land­scape, cus­tomers expect a shop­ping expe­ri­ence that is engag­ing and easy, whether they are using a mobile device, tablet or com­put­er. If a retailer's page is com­pli­cat­ed to nav­i­gate, loads slow­ly, or requires too many steps to com­plete an order, cus­tomers are more inclined to aban­don their cart. A study by CPC Strat­e­gy found that over 68% of all online shop­ping carts were aban­doned, cost­ing the retail indus­try over $18 Bil­lion dol­lars in lost sales.
At acces­so, we are con­stant­ly inno­vat­ing our prod­uct port­fo­lio to help our clients achieve sales growth. We recent­ly saw an oppor­tu­ni­ty to opti­mize our acces­so ShoWare solution's online com­po­nent with two new fea­tures to increase con­ver­sions online: stream­lined check­out and guest checkout.
Stream­lined check­out gives cus­tomers a fast and easy way to pur­chase tick­ets to your venue. The entire pur­chas­ing process hap­pens on one page, with visu­al cues and auto­mat­ed error detec­tion to guide the process. Guest check­out makes the process even faster, mak­ing it an ide­al fea­ture for high vol­ume GA events, attrac­tions, and destinations.
Some of these changes may seem small, but they can make a big dif­fer­ence in your tick­et sales. After we intro­duced these fea­tures in July 2016, our clients have report­ed a sig­nif­i­cant increase in their online sales. Water Wizz, South­ern New England's largest water park locat­ed in Mass­a­chu­setts, expe­ri­enced a 40% lift in Black Fri­day sales after imple­ment­ing stream­lined check­out. One of our per­form­ing arts clients, Annapo­lis Sum­mer Gar­den The­atre, decid­ed to take advan­tage of both new fea­tures and had a whop­ping 112% increase in Sea­son Tick­et onsales!
Watch our webi­nar to learn more. If you have ques­tions or would like a per­son­al­ized demon­stra­tion, let us know about your busi­ness needs here or email sales@​accesso.​com.