accesso Webinar Series Presents: Maximize Your eCommerce!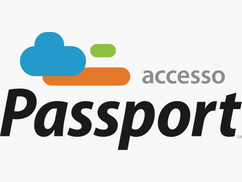 With so many things com­pet­ing for your guests' atten­tion, does your eCom­merce tick­et­ing site have what it takes to cap­ti­vate – and con­vert? By focus­ing on the user expe­ri­ence, you can dri­ve online con­ver­sions, increase cart val­ues and sell more tick­ets, sea­son pass­es and ancil­lary items. In a recent webi­nar, acces­so Pass­port Client Ser­vices Direc­tor Jonathan Wider­gren shared insights into what guests expect from online sales, ways to opti­mize the eCom­merce expe­ri­ence and meth­ods to help max­i­mize revenue.

Accom­plish­ing high­er rates of con­ver­sions is impor­tant not only from the sales per­spec­tive, but also because it helps venues deliv­er a pos­i­tive guest expe­ri­ence. Guests want and expect the con­ve­nience of online sales wher­ev­er they are. Pro­vid­ing an intu­itive, engag­ing envi­ron­ment that includes an expan­sive vari­ety of offer­ings helps guests bet­ter plan their vis­it, and it helps ease the bur­den on oper­a­tions onsite. Every sale com­plet­ed online is one less guest stand­ing in line out­side the venue, which means that box office staff have more time to go the extra mile for guests in the long term.

The demand for seam­less mobile shop­ping is grow­ing, and we have seen a sig­nif­i­cant shift to pur­chas­ing on mobile with our clients' eCom­merce stores. In 2017, 43% of all acces­so Pass­port orders were com­plet­ed on a mobile or tablet device, and many clients found that the mobile chan­nel out­paced tra­di­tion­al desk­top sales. With mobile pur­chas­ing on the rise, hav­ing an online store­front that is respon­sive, such as our acces­so Pass­port solu­tion, is crit­i­cal to the guest expe­ri­ence and max­i­miz­ing conversions.

Offer­ing con­ve­nient and secure pay­ment options is anoth­er impor­tant fac­tor in dri­ving online con­ver­sions. Cur­rent­ly, Pay­pal® is our most wide­ly used alter­nate pay­ment method, but between Accu­lynk™ offer­ing deb­it card trans­ac­tions, Mas­ter­Pass™ and our cur­rent roll­out of Apple­Pay®, we are quick­ly reach­ing guests that may not pur­chase online using tra­di­tion­al pay­ment meth­ods. We also offer a range of cus­tomiz­able pay­ment plans, from 3 pay­ment to 12 pay­ment and even a ​"Buy Now Pay Lat­er" option, which allows clients to cus­tomize pay­ment options for guests. Final­ly, many of our larg­er clients can lever­age the secu­ri­ty of our part­ner­ship with Accer­ti­fy® to help man­age fraud detec­tion rules to max­i­mize valid trans­ac­tion suc­cess and min­i­mize fraud­u­lent purchases.
Pro­vid­ing a one-stop shop for your guests online allows them to plan their vis­it in advance so they can tru­ly focus on enjoy­ing the venue while onsite. Whether it's indi­vid­ual meals, sou­venir drink bot­tles, spe­cial event pass­es, lock­er and stroller rentals, or vir­tu­al queu­ing, if guests are not pre­sent­ed with the oppor­tu­ni­ty to pur­chase items online before­hand, a venue may miss out on those pur­chas­es. With our acces­so Pass­port solu­tion, venues can sell dai­ly tick­ets, sea­son pass­es, park­ing, meals, cabanas, group sales, VIP tours — vir­tu­al­ly anything.
There are sim­ple ways to make prod­ucts attrac­tive, such as pair­ing them with a com­pelling and appro­pri­ate­ly-sized image rather than focus­ing on a long, text-based descrip­tion. Guests tend not to read all of the details, but the right image can make all the dif­fer­ence. Once a guest is ful­ly engaged in an eCom­merce envi­ron­ment, venues can deploy cross-sells, quick-sells and up-sells to tru­ly max­i­mize their rev­enue. Cross-sells offer a set of addi­tion­al prod­ucts that can sup­ple­ment the prod­uct a guest is pur­chas­ing. For exam­ple, if a guest is pur­chas­ing a dai­ly tick­et, they may be inter­est­ed in a meal plan, game pass or vir­tu­al queu­ing for the day. A quick sell, on the oth­er hand, is some­thing we offer on a prod­uct page that is a high­ly rec­om­mend­ed sim­ple prod­uct, such as park­ing. Up-sells can be paired with prac­ti­cal­ly any tick­et. Our acces­so Pass­port solu­tion offers dynam­ic up-sells that show the addi­tion­al cost it will require to upgrade from, for exam­ple, a dai­ly tick­et to a sea­son pass. Many clients will strate­gi­cal­ly price their prod­ucts such that a sea­son pass is with­in a rea­son­able range of the dai­ly tick­et, mak­ing it more attrac­tive to the guest. Up-sells don't have to be lim­it­ed to tick­ets: think about bundling offer­ings like a dai­ly tick­et upselling to a dai­ly tick­et meal. The options are endless.

Watch our webi­nar to learn more. If you are inter­est­ed in learn­ing more about our acces­so solu­tions, let us know about your busi­ness needs here or email sales@​accesso.​com.