accesso Webinar Series Presents: Pricing Strategies Made Simple with our accesso ShoWare Solution's Dynamic Pricing Features.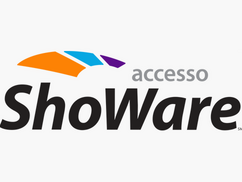 Plan­ning strate­gic pric­ing can seem daunt­ing if your tick­et­ing solu­tion doesn't pro­vide flex­i­ble pric­ing tools, but a good pric­ing strat­e­gy can com­plete­ly trans­form your advance tick­et sales and dri­ve increased rev­enues for your orga­ni­za­tion. Whether it's a basic day-of-show price change or a com­plex dynam­ic pric­ing pro­gram, it's easy to dri­ve advance sales and rev­enue with our acces­so ShoWare solution.

Dynam­ic Pric­ing is a strat­e­gy in which busi­ness­es set flex­i­ble prices for prod­ucts or ser­vices based on mar­ket demands. This style of pric­ing was intro­duced in the 1980's, and is a com­mon strat­e­gy uti­lized by com­mer­cial air­lines. In the 90's, oth­er busi­ness­es with access to large stores of data, such as hotels or car rental agen­cies, also start­ed uti­liz­ing dynam­ic pric­ing. Over time, as both tech­nol­o­gy and data man­age­ment sys­tems have become more sophis­ti­cat­ed, many retail­ers have been suc­cess­ful with launch­ing dynam­ic pric­ing strategies.
With the acces­so ShoWare solution's Inven­to­ry Based Dynam­ic Pric­ing, orga­ni­za­tions can quick­ly and eas­i­ly set up price changes to take effect auto­mat­i­cal­ly when the venue reach­es cer­tain set inven­to­ry thresh­olds. Inven­to­ry is auto­mat­i­cal­ly mon­i­tored and you can eas­i­ly sched­ule one or more auto­mat­ic price changes. Per­cent­ages and num­ber of tick­ets remain­ing are cal­cu­lat­ed against the total inven­to­ry and auto­mat­i­cal­ly deploy the price change the moment your inven­to­ry hits that thresh­old. This is a real game chang­er for orga­ni­za­tions who are doing this man­u­al­ly or worse — not at all – and miss­ing out on basic sup­ply and demand prin­ci­ples that increase your bot­tom line. Dynam­ic pric­ing allows venues to cap­i­tal­ize on increased demand, encour­age pur­chas­es dur­ing peri­ods of low demand, and incen­tivize sea­son tick­et sales.
When The Lyric The­atre of Okla­homa adopt­ed a dynam­ic pric­ing strat­e­gy, the change con­tributed to a 41% increase in sin­gle tick­et rev­enue in one year, accord­ing to TRG Arts. A rep for the the­atre explained: ​"Once we went through our pric­ing sprint, we real­ized that we're not penal­iz­ing peo­ple; we're pro­vid­ing incen­tives for peo­ple to behave in a way that helps our busi­ness. We're doing a big favor to the peo­ple that are most loy­al, because they're get­ting a dis­count. That made it so much easier."
Pro­mo­tions are anoth­er great pric­ing strat­e­gy often used in the Live Enter­tain­ment mar­ket, and our acces­so ShoWare solu­tion offers sev­er­al pric­ing code enhance­ments to help mar­ket­ing depart­ments eas­i­ly admin­is­ter pro­mo­tions that still pre­serve high­er val­ue inven­to­ry, while offer­ing dis­count­ed tick­ets fair­ly across their entire patron base. One of these new fea­tures is Pric­ing Code Pur­chase Lim­its, which allows your orga­ni­za­tion to pre­pro­gram quan­ti­ty lim­its on spe­cif­ic pric­ing code redemp­tions. When the lim­it is reached, the pric­ing code is auto­mat­i­cal­ly dis­abled. For exam­ple, let's say you have a spon­sored pro­mo­tion for $5 off the tick­et price, but you want to lim­it that offer to just 100 tick­ets. Set the per­for­mance pur­chase lim­it to 100 tick­ets on that pric­ing code, and the sys­tem will auto­mat­i­cal­ly dis­able the offer after the lim­it is reached.
In anoth­er sce­nario, you may want to place pur­chase lim­its on high demand per­for­mances to restrict pur­chas­es by indi­vid­u­als. This is dif­fer­ent than just a cart lim­it, because that doesn't stop some­one from com­ing back into your site to make addi­tion­al pur­chas­es. With patron pur­chase lim­its, the sys­tem tracks the guest's email to val­i­date and then lim­it the pur­chase to the pro­grammed max­i­mum. This is a valu­able tool for admin­is­ter­ing fan club or VIP club offers to fair­ly offer inven­to­ry to your guests. These new enhance­ments can also be used in con­junc­tion with coupons or mem­ber­ship restric­tions to help your venue con­trol the num­ber of total offers or dis­count­ed tick­ets avail­able to guests.
Just released last week, our newest Qual­i­fiers fea­ture expands our solu­tion through pre-sales. This func­tion­al­i­ty allows exclu­sive access to your patrons through pass­word and cred­it card pro­tect­ed sales pri­or to your pub­lic on-sale. This allows your venue to build stronger rela­tion­ships with pro­mot­ers, artists and cred­it card enti­ties while accel­er­at­ing rev­enue and increas­ing your bot­tom line.
For exam­ple, if your venue were to part­ner with a cred­it card provider to offer a time-dri­ven pre-sale, you would sim­ply deter­mine which cred­it card would be accept­ed; sched­ule your restric­tion dates, cre­ate your cus­tomized mes­sag­ing to fol­low the trans­ac­tion, and let the acces­so ShoWare plat­form auto­mat­i­cal­ly push these sales. Once the end of the restrict­ed date range has been reached, the sys­tem will open sales to the gen­er­al public.
One of the most pow­er­ful fea­tures of the acces­so ShoWare solu­tion is its abil­i­ty to pro­vide full pric­ing strat­e­gy func­tion­al­i­ty on desk­top, tablet and mobile. Fore­casts show that over $32 bil­lion tick­et pur­chas­es glob­al­ly will take place via mobile device by 2019, and the acces­so ShoWare solu­tion has been devel­oped with all the tools your venue needs to sup­port your mobile sales operations.
Watch our webi­nar to learn more. If you have ques­tions or would like a per­son­al­ized demon­stra­tion, let us know about your busi­ness needs here or email sales@​accesso.​com.