accesso Webinar Series Presents: Seat Mapping Your Way to Success!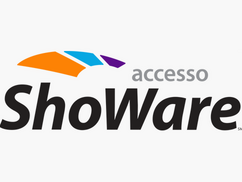 Look­ing to increase tick­et sales and rev­enue? A cre­ative strat­e­gy will often reap the high­est ben­e­fits and still pre­serve guest sat­is­fac­tion. Our acces­so ShoWare solu­tion is filled with the tools that venues need to be suc­cess­ful, from Dynam­ic Pric­ing to Round Up and many more. Along with these flashy fea­tures, many of our core func­tion­al­i­ty pieces can also be used strate­gi­cal­ly, yet often go unno­ticed. Seat Maps are a prime exam­ple. We asked Chris Wald­mann, Senior Client Ser­vices Man­ag­er and Joe Wettstead, Direc­tor of Client Suc­cess both from our acces­so ShoWare team to revis­it the art and sci­ence of cre­at­ing seat maps in a recent webinar.
Our acces­so ShoWare tick­et­ing solu­tion can accom­mo­date every­thing from the sim­plest Gen­er­al Admis­sion seat­ing arrange­ment to maps with reserved table seat­ing, bal­cony seat­ing and any com­bi­na­tion there­of. Venues of all sizes and vari­eties use our acces­so ShoWare solu­tion, includ­ing din­ner the­atres, ice hock­ey are­nas, con­cert venues, per­form­ing arts cen­ters and more.

It's impor­tant to under­stand that there are two basic types of seat­ing maps with­in our acces­so ShoWare solu­tion: Gen­er­al Admis­sion and Reserved Seat. Gen­er­al Admis­sion maps are quick and easy to build and allow clients to sell a set amount of admis­sion tick­ets where no spe­cif­ic seat­ing loca­tion is required. First, cre­ate a venue by nam­ing it and enter­ing the address. Next, select the venue and cre­ate a new GA map. All that's left is to name the map and input the total num­ber of tick­ets for sale. Our acces­so ShoWare event tick­et­ing sys­tem also allows users to cre­ate maps with mul­ti­ple GA sec­tions. For exam­ple, a VIP GA area might be clos­er to the stage (and priced accord­ing­ly) where­as the Stan­dard GA area could be right behind it. This is a great tool for dri­ving tick­et revenue!
Reserved seat­ing maps take a lit­tle more time to assem­ble but offer patrons the abil­i­ty to select the exact seat they want at the time of pur­chase. It's impor­tant to gath­er a few key pieces of infor­ma­tion before start­ing to build a reserved seat map. The first is a com­plete and detailed seat­ing man­i­fest that prop­er­ly iden­ti­fies every seat in the venue. Sec­ond­ly, a clean and pro­fes­sion­al map image is impor­tant, and can make all the dif­fer­ence in a guest's pur­chase deci­sion. Final­ly, it's impor­tant to have an idea of pric­ing strat­e­gy and the over­all val­ue of cer­tain seats.

Make sure to take full advan­tage of the pow­er of Price Cat­e­gories when pric­ing seat maps strate­gi­cal­ly. Tra­di­tion­al the­atres in the past may have sim­ply offered Orches­tra, Mez­za­nine and Bal­cony seat­ing, with each oper­at­ing as its own price cat­e­go­ry; how­ev­er, many venues today rec­og­nize the true val­ue of pre­mi­um seats and con­sumers' demand for them. Today, it's not uncom­mon for a venue to have four or more price cat­e­gories with­in the same sec­tion of tick­ets. By pric­ing rows with­in the same sec­tion at dif­fer­ent price lev­els, a venue can max­i­mize income on the best seats in the house. Over time, as these VIP tick­ets sell out more quick­ly, it also sends a sub­tle demand sig­nal that it's impor­tant to pur­chase tick­ets ear­ly in the season.
On the oppo­site side of the spec­trum, our acces­so ShoWare solu­tion can help venues man­age inven­to­ry that is dif­fi­cult to sell, such as rows that occur close to pric­ing breaks. For exam­ple, if rows 1 – 10 cost $80 and 11 – 20 are priced at $60, it would not be sur­pris­ing for patrons to avoid row 10 if the per­ceived ben­e­fit of sit­ting one row clos­er to the stage was less than sav­ing $20. By using the seat­ing allo­ca­tion func­tion­al­i­ty with our acces­so ShoWare plat­form, our clients can block off sec­tions of seat­ing dur­ing the ini­tial on-sale and release them at a lat­er date.
We've recent­ly improved our seat map cre­ation process with sev­er­al new fea­tures designed to save clients time. Gone are the days of cre­at­ing a new map from scratch after a mis­take was made — our new tools allow users to edit and save each sec­tion indi­vid­u­al­ly. Our new map tools also allow users to assign entry points for each seat on the map, and our col­or-cod­ed seat­ing man­i­fest report pro­vides an easy way to visu­al­ize groups and iden­ti­fy where mem­bers are seat­ing. Spe­cial seat­ing tools make it a breeze to clear­ly mark seats that are reserved for ADA seat­ing or pos­si­bly an obstruct­ed view, and our new map­ping tool makes draw­ing your coor­di­nates eas­i­er than ever.

Watch our webi­nar to learn more. If you have ques­tions or would like to learn more about our acces­so ShoWare solu­tion, con­tact us here or email sales@​accesso.​com.