accesso Webinar Series Presents: Simple Tips to Increase Online Conversions.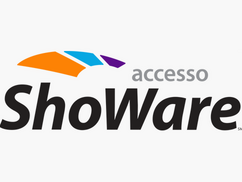 Shop­ping cart aban­don­ment is a major prob­lem fac­ing all online retail­ers, whether you are sell­ing a prod­uct or the expe­ri­ence of attend­ing a live event at your venue. Busi­ness Insid­er recent­ly esti­mat­ed that col­lec­tive­ly, shop­ping cart aban­don­ment amounts to $4.6 tril­lion in lost rev­enue every year. While some of this loss is bound to hap­pen, there are ways that you can min­i­mize it for your orga­ni­za­tion and turn aban­doned shop­ping carts into prof­itable online conversions.
There are many rea­sons to focus on your eCom­merce chan­nel and online con­ver­sions that go beyond the obvi­ous increase in sales and rev­enue. By pro­vid­ing a seam­less expe­ri­ence for your online shop­pers, you are help­ing to boost your brand image and their pos­i­tive asso­ci­a­tion with your orga­ni­za­tion, which encour­ages them to become or remain loy­al patrons. Fur­ther­more, by shift­ing more sales to online chan­nels, you are able to ease the strain on your box office and stream­line your own oper­a­tions in many ways.
It's impor­tant to opti­mize your eCom­merce site for suc­cess because as online shop­ping becomes more ubiq­ui­tous, expec­ta­tions con­tin­ue to rise. Some of the top rea­sons that con­sumers cite for aban­don­ing their cart include unex­pect­ed costs at check­out, a com­pli­cat­ed site nav­i­ga­tion, and the lack of pay­ment options. Cus­tomers also have high stan­dards for mobile shop­ping expe­ri­ences, lead­ing to high­er rates of cart aban­don­ment on mobile devices.
What does this mean for our clients sell­ing tick­ets to live events and per­for­mances? Whether you are a per­form­ing arts cen­ter, fes­ti­val or live enter­tain­ment venue, we rec­om­mend start­ing with a few basic prin­ci­ples on your web­site. Imag­ine you are a patron pur­chas­ing tick­ets to an event. Can you eas­i­ly find and pur­chase the tick­ets that you want? Is it easy to locate and click your ​"Buy Tick­ets" but­ton, or is it buried fur­ther down the page or lost in a sea of oth­er calls to action? In gen­er­al, sim­plic­i­ty is key, and we rec­om­mend using ample white space and orga­nized con­tent to keep your web­site attrac­tive to your vis­i­tors. Respon­sive design is also key, so that patrons can have the same enjoy­able expe­ri­ence no mat­ter which device they use.
We apply the same design and user expe­ri­ence prin­ci­ples to our acces­so ShoWare solu­tion to ensure the same enjoy­able expe­ri­ence through­out the dig­i­tal guest jour­ney. Our white-label design allows your look and voice to remain con­sis­tent, build­ing trust and cre­at­ing a seam­less tran­si­tion for your users. We use respon­sive design that pre­serves all of the func­tion­al­i­ty of your web­site for your mobile and tablet shop­pers. Plus, with our All-In Pric­ing option, you can choose to bun­dle all tick­et fees togeth­er, so that your patrons can com­mit to that price right from the start, avoid­ing any unpleas­ant sur­pris­es at the end of the trans­ac­tion. Our solu­tion also sup­ports a vari­ety of pay­ment options includ­ing gift cards, cred­it cards, and even pay­ment plans.
As we are always focused on ways to improve our prod­ucts for our clients and their patrons, we recent­ly released two excit­ing updates cen­ter­ing around the check­out process. Our stream­lined check­out is designed to make this process extreme­ly intu­itive and easy to use. All of the steps are dis­played on one screen and we use visu­al guides includ­ing auto­mat­ic error detec­tion to help move your online shop­pers along. Sec­ond­ly, we now pro­vide a guest check­out option so that patrons can bypass the account cre­ation process in order to pur­chase their tick­ets with greater speed and effi­cien­cy. We know that many of our clients in the tours and attrac­tions indus­try ben­e­fit from this, and we've received a great response from clients in oth­er indus­tries as well.
You can com­bine these sim­ple tips with cre­ative strate­gies to dri­ve sales even fur­ther to your online chan­nel. Cross-sell­ing and up-sell­ing are two easy ways to encour­age your guests to add on items that they may not have orig­i­nal­ly con­sid­ered. This can have an incred­i­ble impact to your bot­tom line as evi­denced by Amazon's impres­sive abil­i­ty to gen­er­ate a sig­nif­i­cant por­tion of their over­all rev­enue through this sim­ple strat­e­gy. As we cov­ered in our last webi­nar, Ama­zon attrib­ut­es over a third of their rev­enue to rec­om­mend­ing sim­i­lar items to their shop­pers. For our acces­so ShoWare clients, you can use the call-out pop­up win­dow for sec­ondary offers such as pur­chas­ing a pack­age or mem­ber­ship instead of a sin­gle tick­et, ser­vices like park­ing, or even vouch­ers for con­ces­sions. Our sys­tem sup­ports the cre­ation of dif­fer­ent upsells for dif­fer­ent events, allow­ing you the oppor­tu­ni­ty to exper­i­ment and see what works best for your venue.
Watch our webi­nar to learn more. If you have ques­tions or would like a per­son­al­ized demon­stra­tion, let us know about your busi­ness needs here or email sales@​accesso.​com.