accesso Webinar Series Presents: Simplify and Streamline Your Rentals Process with our accesso Siriusware Solution.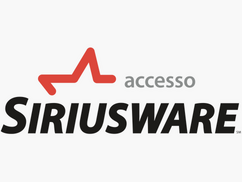 Your guests don't enjoy wait­ing, so accel­er­ate their expe­ri­ence with tech­nol­o­gy designed with your ski venue in mind! The acces­so Sir­iusware rentals mod­ule offers a vari­ety of help­ful and easy-to-use fea­tures to make the rentals process speedy and seam­less for your guests, so they can get out on the moun­tain and enjoy the day.
One of the most time-con­sum­ing por­tions of the rentals process is col­lect­ing cus­tomer data. The acces­so Sir­iusware rentals mod­ule allows your guests con­ve­nient pre-reg­is­tra­tion options to save them time when they arrive. You'll also be able to store lia­bil­i­ty waivers with­in the sys­tem, so return guests don't need to fill out the same form again — sav­ing time and reduc­ing frustration.
With the rentals mod­ule, you can eas­i­ly track inven­to­ry and man­age lia­bil­i­ty waivers while pro­vid­ing short­er lines and less paper­work for your guests. Our easy-to-use sys­tem means that train­ing sea­son­al employ­ees is fast and sim­ple, with built-in prompts to help your staff max­i­mize rev­enue by offer­ing upsells through­out the trans­ac­tion. The acces­so Sir­iusware sys­tem also allows you to gain insight to guest behav­iors and needs with real-time report­ing built into the software.
When the day is done and guests are com­ing back to return their items, your rental sta­tions can eas­i­ly be flipped to return mode. This allows all sta­tions to accept rental returns as guests make their way back from the ski hill, and allows staff to choose between scan­ning each item in indi­vid­u­al­ly (say if a guest rent­ed 3 items on one form but would like to hold on to one of those for a bit longer), or to scan all rent­ed items from a form back in togeth­er. Staff can also use our handy stor­age mode to hold rent­ed items for guests who will be com­ing back the next day to use their rentals again.
Watch our webi­nar to learn more. If you have ques­tions or would like a per­son­al­ized demon­stra­tion, let us know about your busi­ness needs here or email sales@​accesso.​com.