accesso Webinar Series Presents: Simplify Your Accounting with Our accesso Siriusware Solution!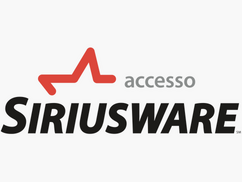 Our acces­so Sir­iusware POS solu­tion offers many fea­tures to help our clients stream­line oper­a­tions, max­i­mize rev­enue and pro­vide seam­less expe­ri­ences for guests. While the lat­ter two ben­e­fits are undoubt­ed­ly impor­tant, we often find that clients appre­ci­ate the mod­ules that have a sig­nif­i­cant impact on day-to-day oper­a­tions the most. The Account­ing Export mod­ule was cre­at­ed to help stream­line the flow of finan­cial data from our acces­so Sir­iusware solu­tion. Report­ing & Inte­gra­tion Soft­ware Engi­neer, Tyler Goforth, and Sales Sup­port Spe­cial­ist, Phil Schwartz have worked togeth­er to get dozens of clients set up with this time-sav­ing mod­ule and intro­duced its ben­e­fits in a recent webinar.
Our acces­so Sir­iusware Account­ing Export mod­ule is a high­ly-cus­tomiz­able data export tool with an empha­sis on finan­cial report­ing that is set up to cater to each and every client's spe­cif­ic needs. This tool allows users to export a dai­ly sum­ma­ry of sales to a file for import into their Gen­er­al Ledger (GL). It is com­pat­i­ble with any finan­cial soft­ware that allows batch import via text or csv file. With this web-based mod­ule, clients can elim­i­nate man­u­al report­ing and data entry tasks, and enjoy more time to dive into their finan­cial data.

One of the biggest ben­e­fits of our acces­so Sir­iusware Account­ing Export mod­ule is that it helps to auto­mate many process­es that are oth­er­wise quite tedious. The export can be set up to run every day at a spe­cif­ic time, after point-of-sale oper­a­tors have closed out, so that it is ready for seam­less upload­ing into our clients' GL soft­ware. In addi­tion to giv­ing time back, it will help pre­vent man­u­al data entry errors.

Get­ting start­ed with the Account­ing Export mod­ule is easy, as we have the imple­men­ta­tion process down to a sci­ence. We start with the explo­ration phase, where we sit down with clients and dis­cuss cur­rent post­ing meth­ods and needs. Then, we move to imple­men­ta­tion, where we install and con­fig­ure the export ser­vice and web­site. With con­fig­u­ra­tion, we build a job to the unique spec­i­fi­ca­tions of the client, and then move for­ward with test­ing which is an oppor­tu­ni­ty for the client to pro­vide feed­back for us to make the process even bet­ter. Test­ing con­tin­ues until the client is ready to go live. At that point, we con­tin­ue to mon­i­tor and test the client data and offer ongo­ing support.
Watch our webi­nar to learn more. If you are inter­est­ed in learn­ing more about our acces­so solu­tions, let us know about your busi­ness needs here or email sales@​accesso.​com.