accesso Webinar Series Presents: The Latest in Casino Ticketing Innovations with our accesso ShoWare Solution.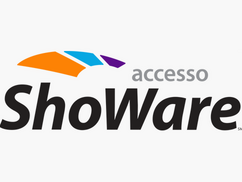 Man­ag­ing a busi­ness always presents a diverse range of chal­lenges, but man­ag­ing casi­nos in par­tic­u­lar can be strik­ing­ly com­plex. From food and bev­er­age ser­vices to gam­ing and enter­tain­ment, your guests expect a lot from your venue! Hav­ing a great part­ner for your enter­tain­ment tick­et­ing needs can make a world of dif­fer­ence, and our acces­so ShoWare solu­tion offers a num­ber of tools to stream­line and sim­pli­fy your tick­et sales.

Accord­ing to the 2016 Indi­an Gam­ing Indus­try Report by Casi­no City, the growth rate of non-gam­ing rev­enue at Indi­an gam­ing facil­i­ties was more than dou­ble that of gam­ing rev­enue, pro­vid­ing guests with a great tick­et pur­chase expe­ri­ence can have a very pos­i­tive impact on your bot­tom line. The acces­so ShoWare solu­tion pro­vides a cloud-based, ful­ly host­ed and PCI Lev­el 1 Cer­ti­fied sys­tem with the abil­i­ty to sell tick­ets both onsite and online all in real-time across a sin­gle data­base. As a host­ed sys­tem, the acces­so ShoWare solu­tion pro­vides sup­port, reli­able uptime, back­ups, redun­dan­cy, secu­ri­ty and compliance.
To sup­port eCom­merce trans­ac­tions, our solu­tion offers secure online sales with a stream­lined check­out process, pri­vate label brand­ing to keep your brand front and cen­ter, in-house con­trol, reserved seat­ing and gen­er­al admis­sion capa­bil­i­ties even with­in the same seat map. Our ful­ly respon­sive design accom­mo­dates any device a guest may be shop­ping from and has access con­trol func­tion­al­i­ty to scan and val­i­date tick­ets as well as gift card pay­ment solu­tions and EMV compatibility.
Unlike many tick­et solu­tions, our acces­so ShoWare plat­form is ful­ly cus­tomiz­able to max­i­mize your venue's abil­i­ty to cus­tomize your eCom­merce and pro­mote your brand. Plus, the store pro­vides tools to con­fig­ure up-sell and cross-sell mes­sag­ing through­out the pur­chase process to encour­age guests to upgrade their expe­ri­ence or add addi­tion­al items to their cart, dri­ving high­er cart val­ues and increased revenues.
Tick­ets can also be arranged in pack­ages or bun­dles to encour­age mul­ti­ple-item pur­chas­es, and auto­mat­ic dynam­ic pric­ing tools allow you to incen­tivise guests to buy ear­ly for the best val­ue, run lim­it­ed time offers and more. With inte­grat­ed email mar­ket­ing tools, white label brand­ing and a wide vari­ety of pre-con­fig­ured reports to edu­cate your busi­ness deci­sions, man­ag­ing your eCom­merce store­front becomes fast and simple.
Recent­ly, pric­ing code enhance­ments have been added to our sys­tem to sup­port the live enter­tain­ment indus­try in par­tic­u­lar, allow­ing venues to admin­is­ter pro­mo­tion­al dis­counts with auto­mat­ic and adjustable sales lim­its, pre­serv­ing high­er-val­ue inven­to­ry and offer­ing tick­ets fair­ly to customers.
Oth­er recent sys­tem enhance­ments include improved tick­et deliv­ery options. Guests can now store their tick­ets on their mobile phone with Apple Wal­let and also for­ward tick­ets to oth­er group mem­bers who might be arriv­ing sep­a­rate­ly at your venue. New print-at-home enhance­ments allow guests to access and print tick­ets through an HTML link that is updat­ed in real time, with addi­tion­al spon­sor at ad areas for your venue to uti­lize for increased brand­ing opportunities.
Every venue has its own unique needs and con­cerns, and our acces­so team is hap­py to help you deter­mine if our solu­tions can pro­vide added val­ue to your busi­ness. Watch our webi­nar to learn more. If you have ques­tions or would like a per­son­al­ized demon­stra­tion, let us know about your busi­ness needs here or email sales@​accesso.​com.