accesso Webinar Series Presents: The Latest in Performing Arts Ticketing with our accesso ShoWare Solution.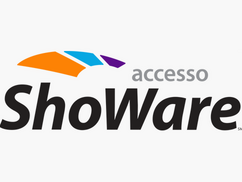 Every sin­gle rela­tion­ship begins with a sim­ple inter­ac­tion, whether it's a dra­mat­ic meet-cute in the first act or the moment a future con­cert pianist first touch­es the keys. Often it's only when we look back after many years that we can iden­ti­fy that piv­otal moment that set the stage for a life­time. The same is true for your patrons.
When a first-time vis­i­tor becomes a mem­ber of your orga­ni­za­tion, it is the high­est com­pli­ment: they believe in your vision and you can count on them to be your brand advo­cate. This all begins with a tick­et and more specif­i­cal­ly, the deci­sion to pur­chase a tick­et, so it's impor­tant to make this touch­point engag­ing. A beau­ti­ful­ly-designed cus­tomer expe­ri­ence can make all the dif­fer­ence in some­one advanc­ing to the next stage of your patron rela­tion­ship. Luck­i­ly, per­form­ing arts venues have many options for cus­tomiz­ing the tick­et pur­chas­ing jour­ney, and there are a few key fea­tures that you can eas­i­ly imple­ment in order to increase tick­et sales and build last­ing relationships.
First, it is imper­a­tive that your tick­et­ing page sup­port mobile sales. Fore­casts show that over $32 bil­lion tick­et pur­chas­es glob­al­ly will take place on a mobile device by the year 2019, and data across all of our acces­so clients' tick­et­ing sys­tems is sup­port­ing that trend. How­ev­er, there are still many tick­et­ing sites that are not opti­mized for mobile sales. If you sell reserved tick­ets for your shows and per­for­mances, your seat maps should be acces­si­ble and easy to review on a vari­ety of devices. Oth­er­wise, a cus­tomer may aban­don their cart and the oppor­tu­ni­ty to reach them can be lost. While some venues suc­ceed with mobile apps, the major­i­ty of cus­tomers vast­ly pre­fer using a web­site with respon­sive design, which means the size of the screen will auto­mat­i­cal­ly adjust to what­ev­er device the cus­tomer is using. A ful­ly-respon­sive web­site pre­serves all aspects of your tick­et­ing site: seat selec­tion, pur­chas­ing tick­et bun­dles or sea­son sub­scrip­tions, mak­ing dona­tions, using coupons and more. Our acces­so ShoWare solu­tion is ful­ly respon­sive, so your patrons are ensured a beau­ti­ful­ly engag­ing tick­et­ing expe­ri­ence from start to finish.
Mobile or not, it's also impor­tant to make sure that your online tick­et­ing web­site can sup­port all of the mem­ber­ship, sub­scrip­tion and bun­dle fea­tures that are sold at your box office. If your box office staff is trained to cross-sell sim­i­lar shows or up-sell into a high­er price cat­e­go­ry, why can't your eCom­merce site? Fur­ther­more, once a patron has pur­chased a mem­ber­ship or pack­age, they should be able to use those ben­e­fits imme­di­ate­ly, whether it's access to a cer­tain per­for­mance date or a dis­count. By uti­liz­ing these ​"sys­tem-dri­ven" ben­e­fits, there is no delay in cus­tomer redemp­tion, lead­ing to hap­pi­er patrons, and there is less work for your box office staff which leads to high­er pro­duc­tiv­i­ty in your organization.
One of the biggest chal­lenges fac­ing arts orga­ni­za­tions is iden­ti­fy­ing and nur­tur­ing new donors. Cam­paigns that may have worked for your most loy­al, tenured donors will not nec­es­sar­i­ly reach a new­er audi­ence base. Email cam­paigns may be a tempt­ing way to tar­get vir­tu­al­ly every­one on your mail­ing list, but the psy­chol­o­gy remains the same: even with the best of inten­tions, if an email ​"ask" does not arrive at a con­ve­nient time, the request will be tucked away and like­ly for­got­ten. The solu­tion can be as easy as inte­grat­ing your fundrais­ing page with your tick­et­ing page, and ask­ing if cus­tomers want to make a small dona­tion ($1, $5, $15 or more) while they are com­plet­ing their pur­chase. This makes it easy for your donors to donate and helps you reach entire­ly new donors, pro­vid­ing your devel­op­ment teams with action­able data for future cam­paigns while rais­ing imme­di­ate funds for your organization!
Our acces­so ShoWare solu­tion is designed with many of these fea­tures in mind, and we are con­stant­ly invest­ing in future enhance­ments to help our clients suc­ceed. Watch our webi­nar video to learn what our acces­so ShoWare solu­tion can do for your per­form­ing arts cen­ter. If you have ques­tions or would like a per­son­al­ized demon­stra­tion, let us know about your busi­ness needs here or email sales@​accesso.​com.